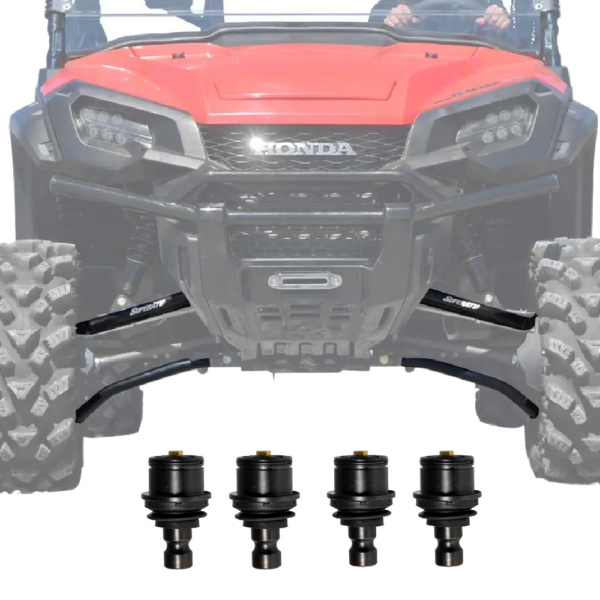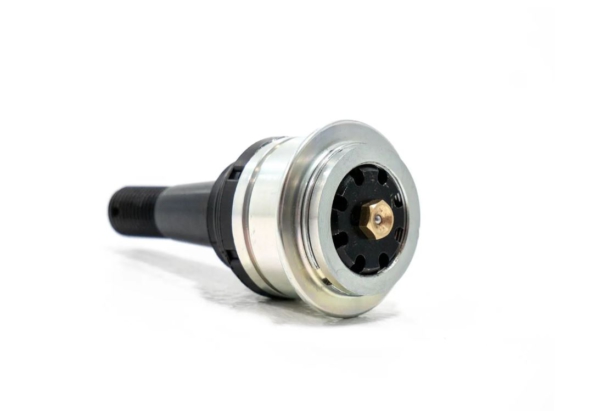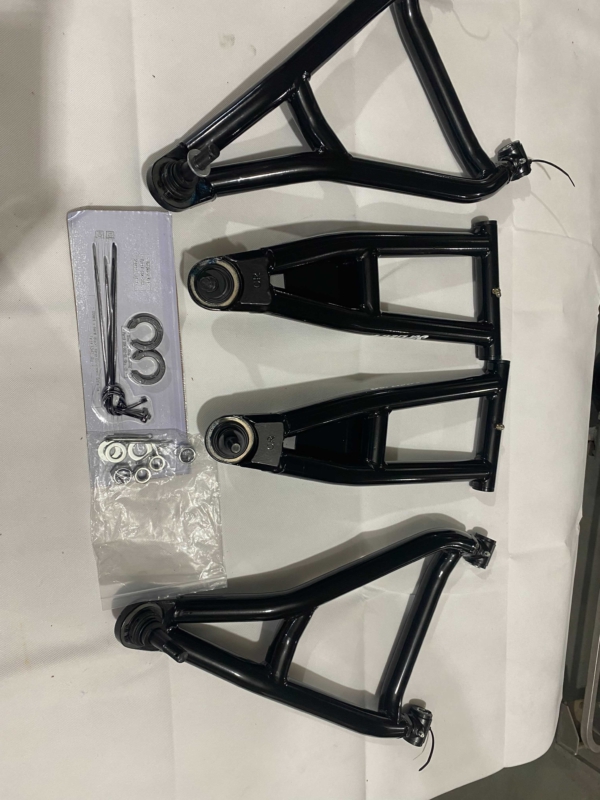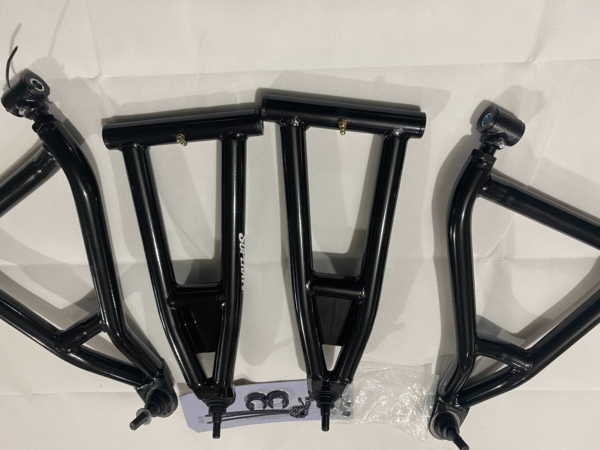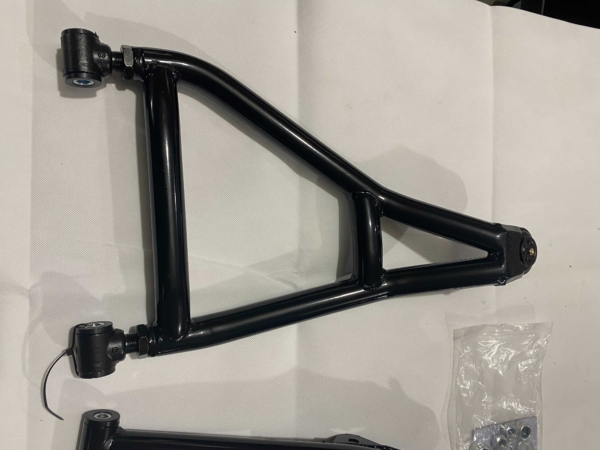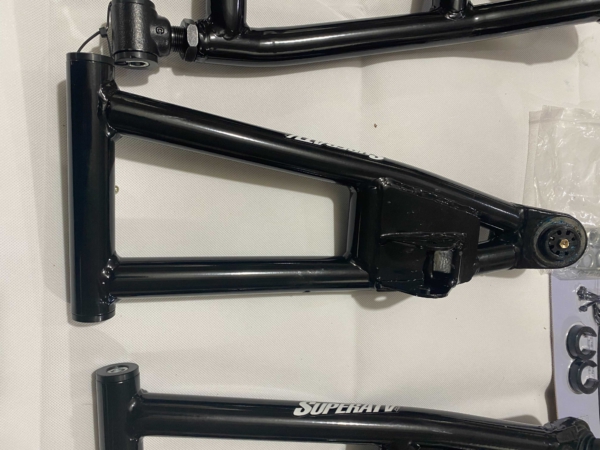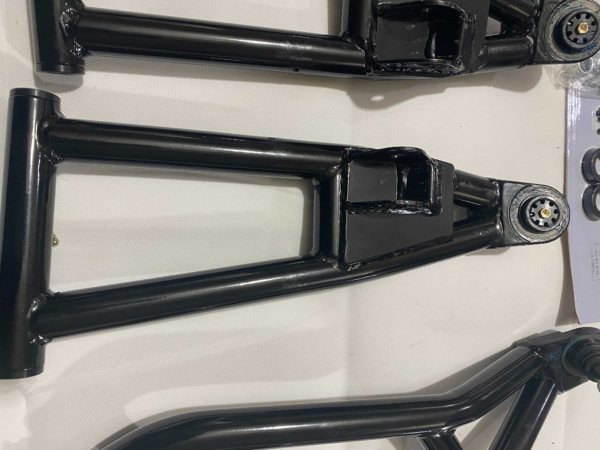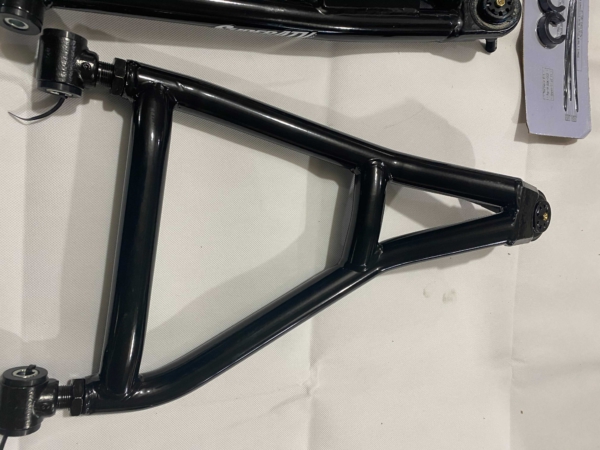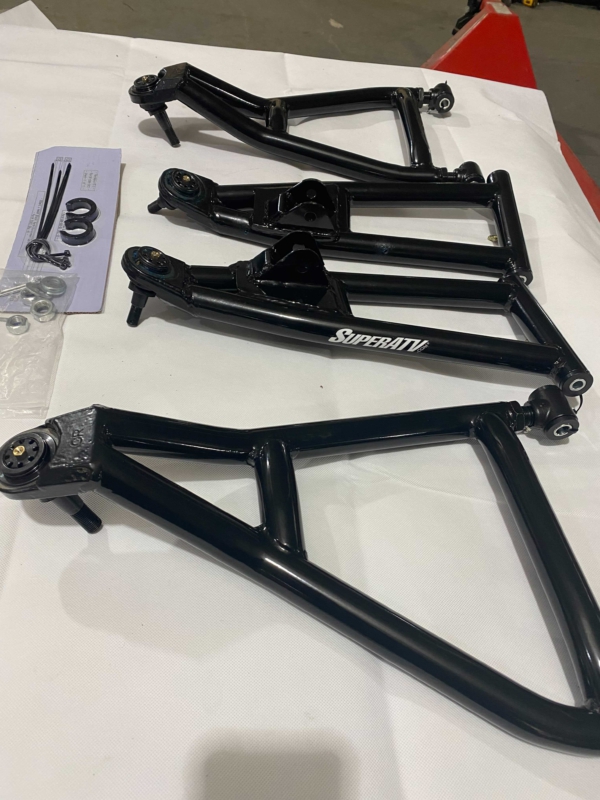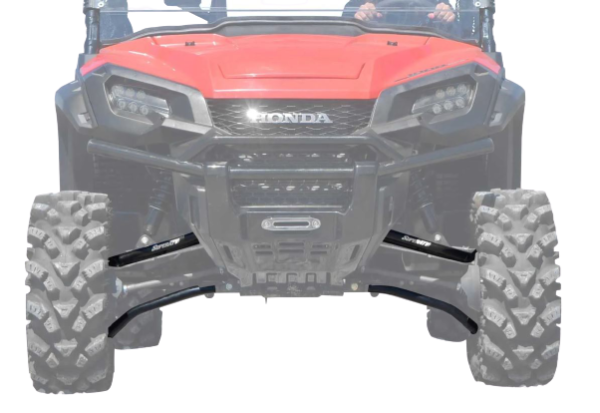 SuperATV High Clearance 1.5″ Offset A-Arms for Honda Pioneer 1000 w Ball Joints
$684.04
Out of stock
Description
Description from the Manufacturer:
Get the Most out of Your Suspension
Whether it's a quick evening ride or a long weekend adventure, the last thing you want is for that trip to be cut short. If you're running weak A-arms, all it takes is one unfortunate rock or stump before your suspension is shot to hell, canceling the rest of your ride. Luckily, SuperATV has what it takes to keep your Honda Pioneer 1000 going strong over the roughest trails and rock gardens. Our High Clearance 1.5" Forward Offset A-Arms are made with tubing that's 25% larger than stock, making them more dependable. You also get more stability while covering rough ground and the ability to adjust your camber, delivering the ultimate UTV suspension upgrade.
Extra Clearance + Forward Offset = More Fun
The unique bend design of these A-arms gives you 1.5" of additional ground clearance, allowing you to sail right over obstacles that used to leave you hung up. These A-arms also come with a 1.5" forward offset. By moving the ball joint 1.5" forward, you're extending the length of your wheelbase. This small change to your suspension gives you more stability going over big rocks and logs. A forward offset also allows you to run larger tires without adding a lift kit. Just imagine all the fun you can have with a longer wheelbase, bigger tires, and extra ground clearance!
Better Materials, Smarter Design
The sleek, tubed design of these control arms makes your Pioneer 1000 look downright awesome. But we didn't just want them to look good—we wanted them to blow all other A-arms out of the water in terms of strength, too. So we started with 1.25" tubing that's 25% larger than stock, and then powder coated it for extra durability and longevity. To make your life easier, we're also including UHMW bushings with your purchase. UHMW is nearly indestructible and virtually frictionless, and these bushings are self-lubricating, so they get smoother the longer you ride. The included bushings save you time, money, and hassle, leaving you free to focus on what really matters: enjoying the ride.
Industry-Leading Adjustable Pivot Blocks
Our high clearance A-arms also come with industry-leading adjustable pivot blocks, letting you adjust your alignment and maintain perfect camber as needed. Having total control over your camber eliminates the premature tire wear that comes with adding a lift kit or bigger tires, which keeps you riding longer. Don't want to mess with those pivot blocks? No need! We make sure they're pre-adjusted to stock specs right out of the box, so you don't have to make any adjustments unless you want to.
Fitment from the Manufacturer:
Honda Pioneer 1000 : 2016-2021
Honda Pioneer 1000-5 : 2016-2021
NOTE: You may need wheel spacers when running 12" wheels.
If you want to run offset A-arms with our 3 Lift Kit, you must have Rhino Brand Axles. Stock axles will bind.
Features from the Manufacturer:
2 additional clearance
1.5 forward offset
Includes all new UHMW bushings with sleeves preinstalled
1.25 tube
Maximum tire size : 28
Full camber adjustability
**These arms come with heavy-duty 4340 Chromoly Steel ball joints
Additional information
| | |
| --- | --- |
| Condition | Used |
| Notes | Used, very good |
Only logged in customers who have purchased this product may leave a review.