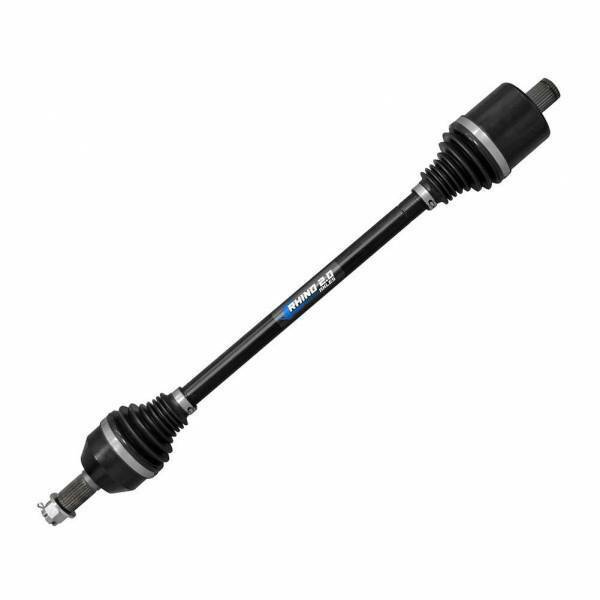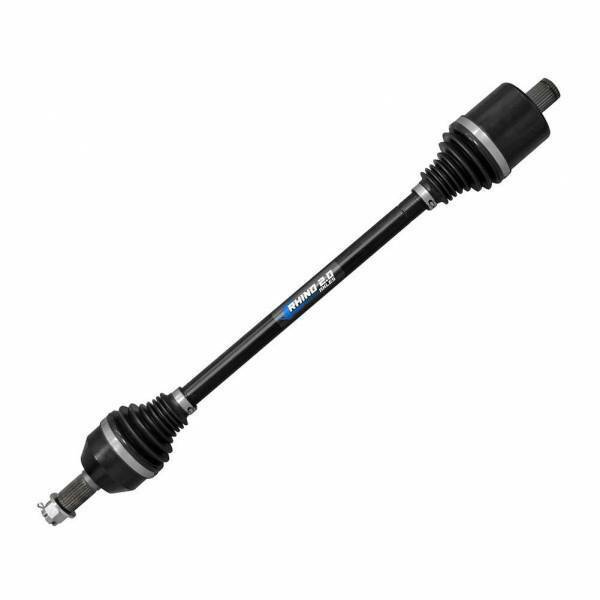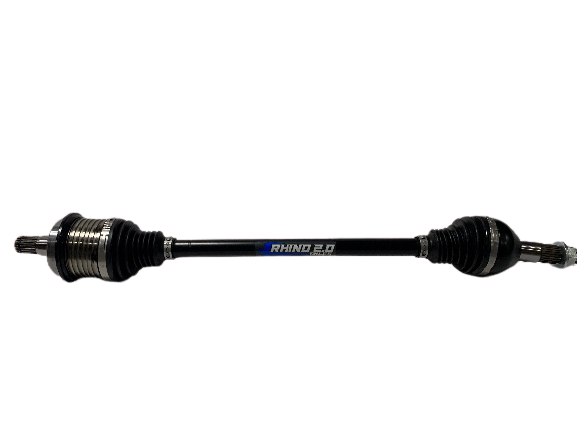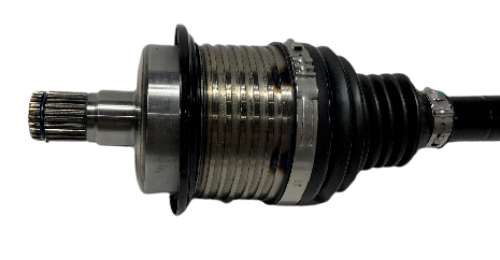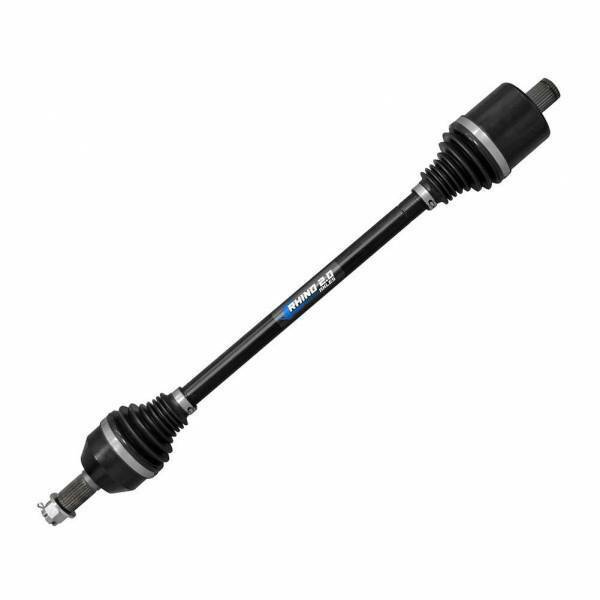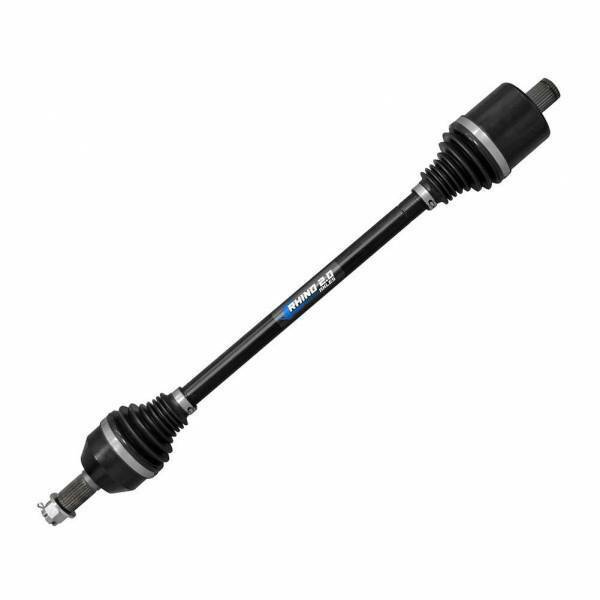 SuperATV Heavy Duty Rhino 2.0 Axle for Can-Am Maverick (2013-2015) – REAR
$191.96
Out of stock
Description
Item Condition:
Open Box – Like New Condition! See pics for details.
When you ride on a Can-Am Maverick, you don't want anything to slow you down, that's why you need Rhino 2.0 axles. They're built to handle any terrain, any riding style, and the most extreme off camber situations. They're twice as strong as stock and can take extreme angles without overheating or breaking. 
Rhino 2.0: Factory Engineered and Tested 
You know when you buy a Rhino 2.0 axle, it's a one-of-a-kind SuperATV axle through-and-through, not some off the shelf axle. They built if from the ground up to be the best. 
In order to make the best axle, SuperATV invested millions into their cutting-edge R&D lab. They spent countless hours perfecting materials, design, and heat treatment to make an axle that's 100% stronger than stock. 
SuperATV chose 4340 chromoly steel because it was strong enough to make a better axle and joints, which called for a larger shaft and CV, and maximized spider and cage so that they're bigger, stronger, and more flexible—they handle 40°+ angles without breaking a sweat. Finally, they hardened the shaft and CVs from end to end with our proprietary heat-treating method. SuperATV did everything they could to ensure that you couldn't break this axle.
You will only receive the items that are shown in this listing's pictures.
Vehicle Fitment:
From the Manufacturer:
Can-Am Maverick Standard : 2013-2015
Can-Am Maverick X MR : 2014-2015
Can-Am Maverick X RS : 2013-2015
Can-Am Maverick X RS-DPS : 2014-2015
Can-Am Maverick MAX Standard : 2014-2015
Can-Am Maverick MAX X DS-DPS : 2014
Can-Am Maverick MAX X RS : 2014
Can-Am Maverick MAX X RS-DPS : 2014-2015
Not compatible with Anti-lock Braking Systems (ABS)
Additional information
| | |
| --- | --- |
| Condition | New other |
| Notes | Open Box - Like New Condition! See pics for details. |