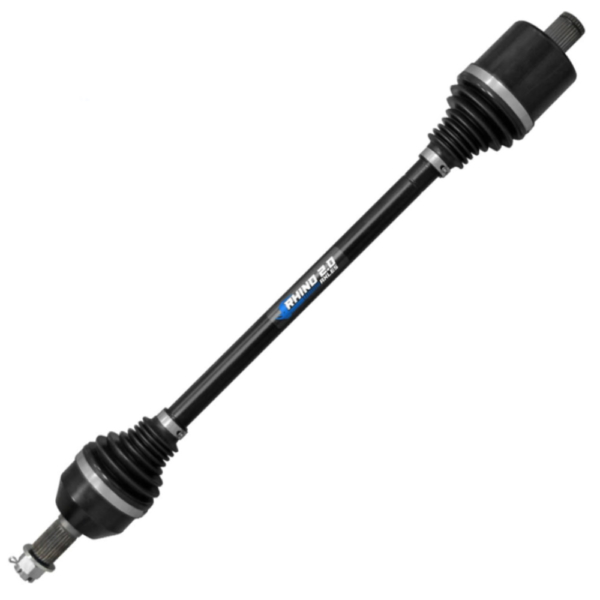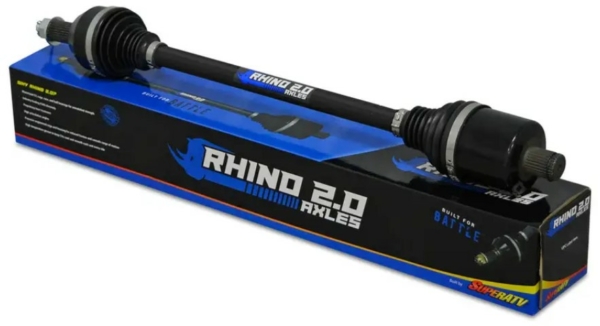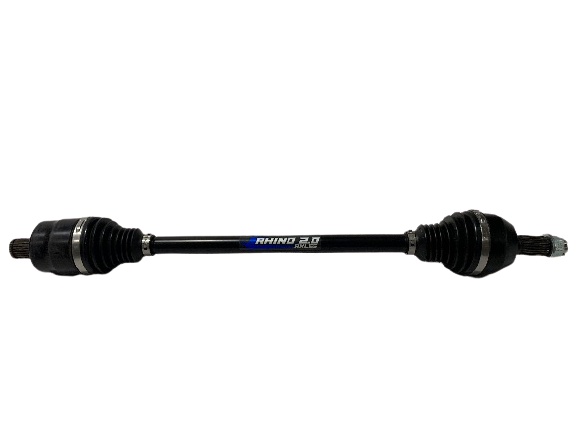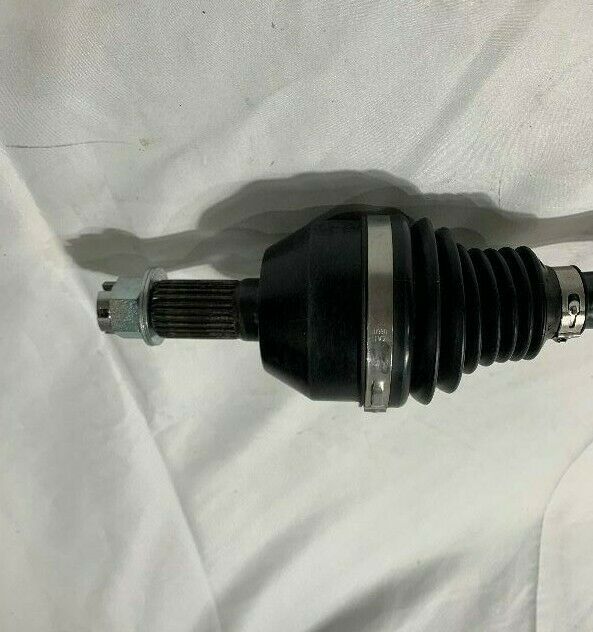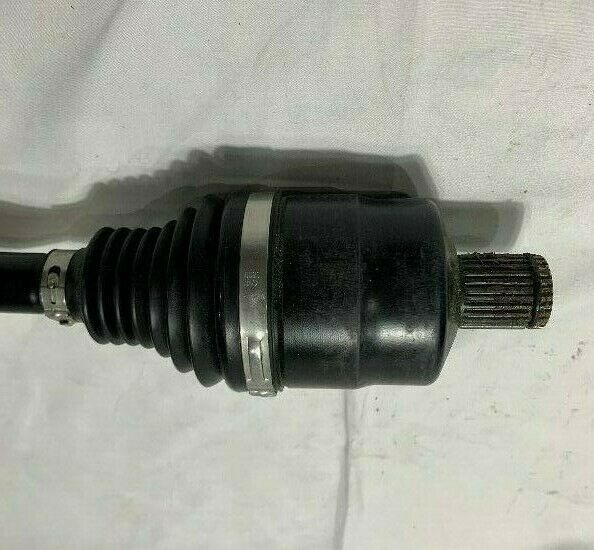 SuperATV Rhino 2.0 Front Axle for Polaris RZR XP / 1000 / Turbo / RS1 / General
$191.96
Out of stock
Description
Manufacturer SKU:
AX01-005F0
Item Condition:
"Used," Excellent Condition. This is a customer-returned "Scratch 'n Dent" item. Please see the "Scratch 'n Dent" section at the bottom of this listing's description for more information about this type of product.
Axles are typically returned because they were accidentally purchased for the incorrect machine. Items may have scratches and/or scuffs from shipping.
Item Description, From the Manufacturer:
A Bigger, Stronger Axle
Your Polaris RS1 / General / RZR XP 1000 is a pretty mean machine, but can those axles handle the type of beating you put them through? If you've put your machine through the wringer once or twice, chances are you've already had issues with your stock axles. That's why SuperATV developed our Heavy-Duty Rhino 2.0 Axles. Whether you're replacing busted axles or upgrading to prevent issues later on down the line, Rhino 2.0s let you push it to the limits without worrying about breaking something.
Better Materials and Design—the Rhino 2.0 Formula
When our team began developing the Rhino 2.0 formula, we didn't just tweak a few things here and there. We took every inch of this axle and made it better than before. Bigger axle shafts and an all-chromoly steel construction give Rhino 2.0 Axles two times the strength over stock. Our maximized CV joints work at high articulation angles and offer a cool ride, no matter how hard you push it. You get a heavy-duty UTV axle that's built to withstand the harshest conditions, all thanks to the Rhino 2.0 formula:
A massive 4mm increase in shaft size
End-to-end chromoly construction
Proprietary heat treatment
Tested with Top-of-the-Line CAD Technology
SuperATV Axles are designed, manufactured, and tested right here at our facilities in Madison, Indiana. So when you buy these axles, you're buying directly from the source. And when you take a look at everything we put these axles through before selling them, you'll realize we're a pretty trusted source. We've invested millions in top-of-the-line CAD technology to test every aspect of Rhino 2.0s. Through this extensive lab and field testing, we're able to deliver the best heavy-duty Polaris RZR XP 1000 axle on the market.
Vehicle Fitment, From the Manufacturer:
Polaris RZR XP 1000 High Lifter Edition : 2015+
Polaris RZR XP 1000 Trails & Rocks Edition : 2017+
Polaris RZR XP Turbo : 2016+
Polaris RZR XP 4 Turbo : 2016+
Polaris RZR RS1 : 2018+
Polaris General XP 1000 : 2020+
Polaris General XP 4 1000 : 2020+
NOTE:
Not compatible with Anti-Lock Brake Systems (ABS)
May require some minor grinding for proper fitment; see instructions
Features, From the Manufacturer:
Two times stronger than stock
Made with 4340 chromoly steel
Proprietary heat treatment for superior strength and longevity
Operates at high CV angles
A massive 4mm increase in shaft size
Field and lab tested for extreme strength and endurance
Additional information
| | |
| --- | --- |
| Condition | Used |
| Notes | "Used," Excellent Condition. This is a customer-returned "Scratch 'n Dent" item. Please see the "Scratch 'n Dent" section at the bottom of this listing's description for more information about this type of product. |