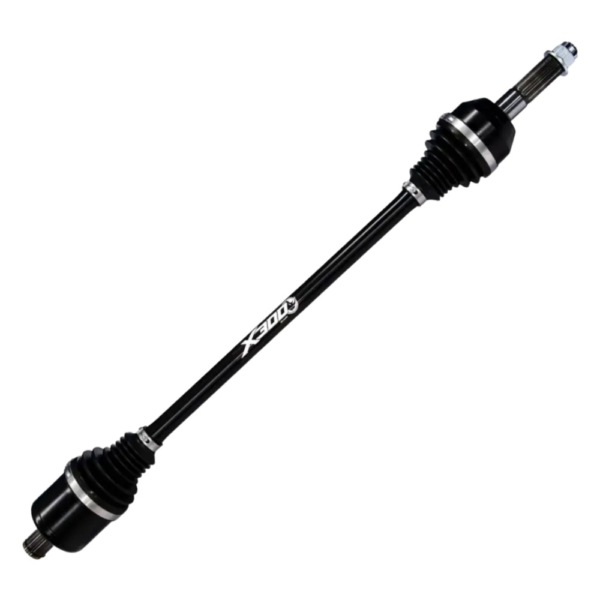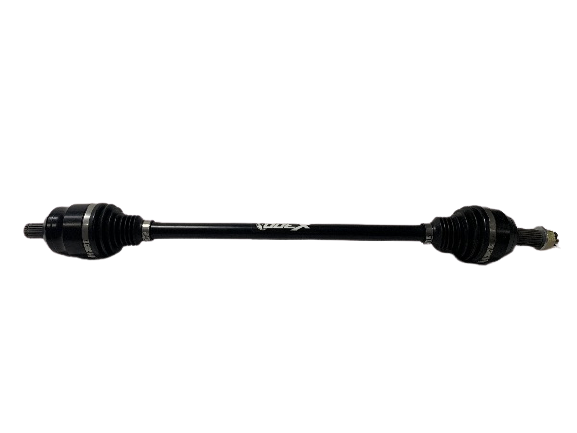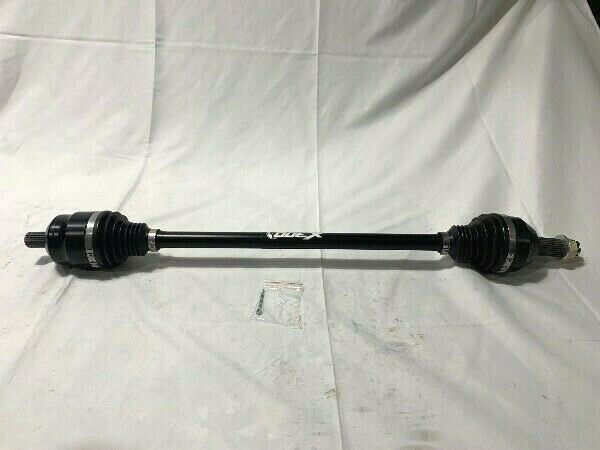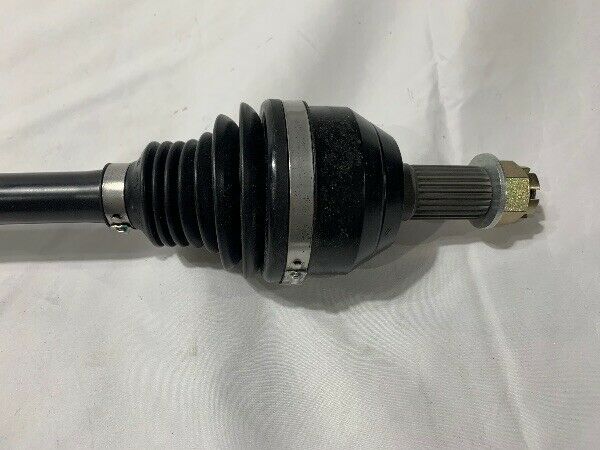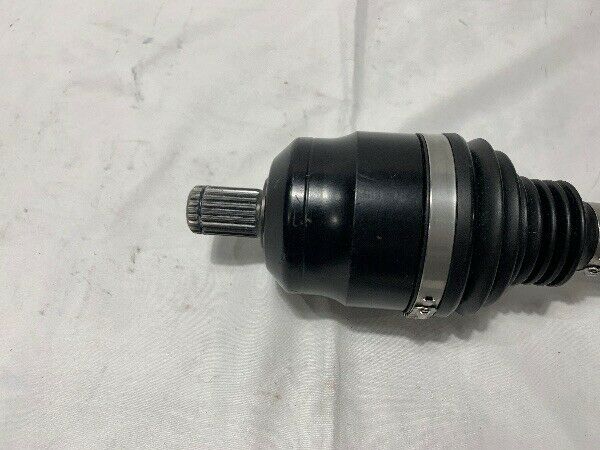 SuperATV Rhino X300 Front 6″ Lift Axle for Polaris Ranger XP 570 800 900 1000
Out of stock
Description
Manufacturer SKU:
AXW01-024F-1
Item Condition:
"Open Box" Like-New Condition. This is a customer-returned "Scratch 'n Dent" item. Please see the "Scratch 'n Dent" section at the bottom of this listing's description for more information about this type of product.
Axles are typically returned because they were accidentally purchased for the incorrect machine. Items may have scratches and/or scuffs from shipping.
Description From the Manufacturer:
Rhino X300 Axles Change the Game
Going big means you can't do things halfway with your lift. If you lift your Polaris Ranger XP 1000 with anything other SuperATV's Rhino X300 Big Lift Kit Axles installed, you're not getting the strength and durability you need. With a 300M shaft that flexes to absorb force instead of breaking, you get CV's that don't break, and a drivetrain that won't buckle. That means it's built for big lifts, big tires, and big fun. We take it over the top by backing it with the industry breaking 3-year warranty. It's the full package, not half.
It's All About the Flex
X300 is about more than brute strength, it's about flex. When X300 gets hit with a torque load that would break other axles, the 300M shaft twists until the load is gone then returns to its original position. Our unique Flexshaft™ technology relieves much of the stress that would be transferred to your CVs and differential with other axles. The result is less wear and tear on much more valuable drivetrain parts.
300M
We make X300 with super-tough 300M alloy steel. 300M is an aircraft-grade alloy utilized for its high strength and higher silicon composition, along with its inclusion of vanadium. These unique properties of 300M combined with our specific design makes the X300's signature flex possible. Go big and get wild — 300M makes it easy.
Perfect for Big Tires and Big Lifts
How big can you go with a set of X300 axles installed? As big as you want. Big lifts and big tires are what X300 is all about. If you want to keep your big lifted Ranger in one piece, X300 is for you.
NOTE: Only works on vehicles with 6″ lift kit installed
Fitment From the Manufacturer:
Polaris Ranger 570 XP : 2015-2016
Polaris Ranger 570 XP Crew : 2015-2016
Polaris Ranger XP 800 : 2010-2014
Polaris Ranger XP 800 Crew : 2010-2014
Polaris Ranger XP 900 : 2013+
Polaris Ranger XP 900 Crew : 2014+
Polaris Ranger 1000 : 2020
Polaris Ranger 1000 Crew : 2020
Polaris Ranger 1000 Diesel : 2015-2018
Polaris Ranger 1000 Diesel Crew : 2015-2018
Polaris Ranger XP 1000 : 2017-2020
Polaris Ranger XP 1000 Crew : 2017-2020
Polaris Ranger XP 1000 Back Country Edition : 2019
Polaris Ranger XP 1000 Back Country Crew Edition : 2019
Polaris Ranger XP 1000 High Lifter Edition : 2017-2018
Polaris Ranger XP 1000 High Lifter Edition Crew : 2017-2018
Polaris Ranger XP 1000 NorthStar Edition : 2017-2020
Polaris Ranger XP 1000 NorthStar Edition Crew : 2017-2020
Polaris Ranger XP 1000 Texas Edition : 2020
Polaris Ranger XP 1000 Texas Edition Crew : 2020
NOTE: Not compatible with Anti-Lock Brake Systems (ABS)
Features From the Manufacturer:
300M alloy steel shaft
CV components made of 300M and 4340 alloy steel
Maximized CV, spider, and cage size for superior strength
Flexshaft™ technology absorbs impact
Reduces strain on CVs and drivetrain components
CVs packed with proprietary high-temp grease
Additional information
| | |
| --- | --- |
| Condition | New other |
| Notes | "Open Box" Like-New Condition. This is a customer-returned "Scratch 'n Dent" item. Please see the "Scratch 'n Dent" section at the bottom of this listing's description for more information about this type of product. |