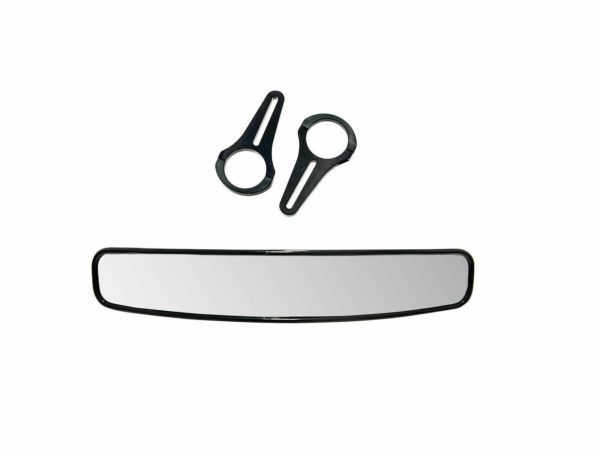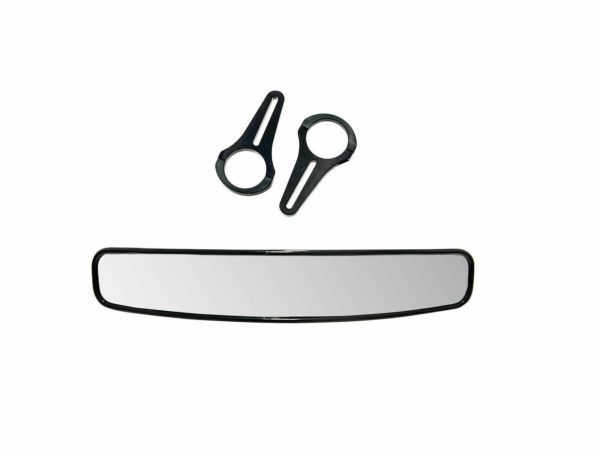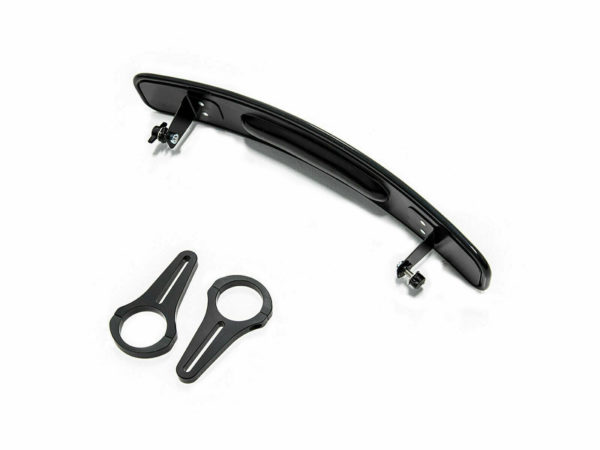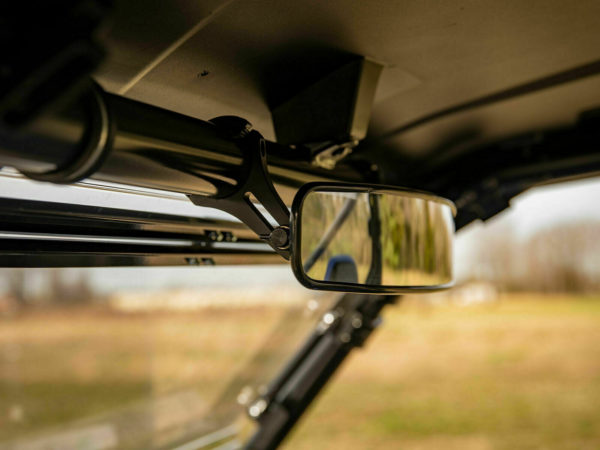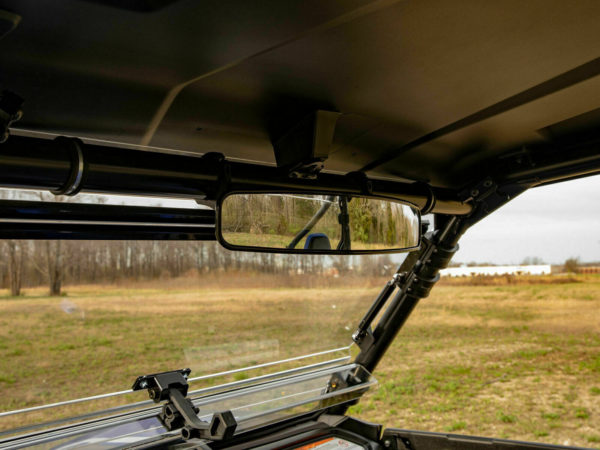 SuperATV 17″ In Curved 1.75″ Cage Mount Rear View Mirror for Polaris Ranger
$47.96
In stock
Description
Manufacturer SKU:
RVM-014
Item Condition:
"Open Box" Like-New Condition. This is a customer-returned "Scratch 'n Dent" item. Please see the "Scratch 'n Dent" section at the bottom of this listing's description for more information about this type of product.
Rearview Mirrors are typically returned because they were accidentally purchased in the incorrect mounting style. Items may have scratches and/or scuffs from shipping.
Description From the Manufacturer:
Super Wide Mirror
SuperATV's 17" Rear View Mirror lets you see more so you can do more with your UTV. When you're strapped into your harness and can't look around to see what's behind you, you need a good, wide-angle mirror to see who you've left in the dust. Our rearview mirror is 17" x 3" and is convex so no rocks or racers can sneak up behind you.Tough and Versatile
We make our rearview mirror with a heavy-duty aluminum frame and a rigid mirror surface to make sure there's no distortion. The aluminum cage clamps fit 1.75" diameter cage tubes. With a vertical pivot and easy-to-tighten wing nuts, this mirror works for riders of any height on most machines.
It's all about staying focused on the road ahead so you can keep moving forward.
Fitment From the Manufacturer:
1.75″ Clamp
Polaris General : 2016+
Polaris General 4 : 2017+
Polaris General XP : 2020+
Polaris Ranger Midsize 400 : 2010-2014
Polaris Ranger Midsize 570 : 2014
Polaris Ranger Midsize 570 Crew : 2014
Polaris Ranger Midsize 800 : 2013-2014
Polaris Ranger Full Size 570 : 2016+
Polaris Ranger Full Size 570 Crew : 2016+
Polaris Ranger 700 : 2005-2009
Polaris Ranger 700 Crew : 2008-2009
Polaris Ranger XP 800 : 2010-2014
Polaris Ranger XP 800 Crew : 2010-2014
Polaris Ranger 800 6×6 : 2010-2016
Polaris Ranger 900 Diesel : 2011-2014
Polaris Ranger 900 Diesel Crew : 2013-2014
Polaris RZR 800 : 2008-2014
Polaris RZR 800 S : 2009-2014
Polaris RZR 4 800 : 2010-2014
Polaris RZR XP 900 : 2011-2014
Polaris RZR XP 4 900 : 2012-2014
Polaris RZR 900 : 2015-2020
Polaris RZR 900 XC : 2015-2017
Polaris RZR S 900 : 2015-2020
Polaris RZR 4 900 : 2015-2018
Polaris RZR S4 900 : 2018
Polaris RZR S 1000 : 2016-2020
Polaris RZR S4 1000 : 2019-2020
Polaris RZR XP 1000 : 2014+
Polaris RZR XP 4 1000 : 2014+
Polaris RZR XP Turbo : 2016+
Polaris RZR XP 4 Turbo : 2016+
Polaris RZR XP Turbo S : 2018+
Polaris RZR XP 4 Turbo S : 2019+
Polaris RZR PRO XP : 2020+
Polaris RZR PRO XP 4 : 2020+
Polaris RZR RS1 : 2018+
Features From the Manufacturer:
17" x 3" convex mirror
Ultra-wide viewing angle
Aluminum clamps and mirror frame
Mounts quickly and easily to 1.75" diameter frames
Additional information
| | |
| --- | --- |
| Condition | New other |
| Notes | "Open Box" Like-New Condition. This is a customer-returned "Scratch 'n Dent" item. Please see the "Scratch 'n Dent" section at the bottom of this listing's description for more information about this type of product. |