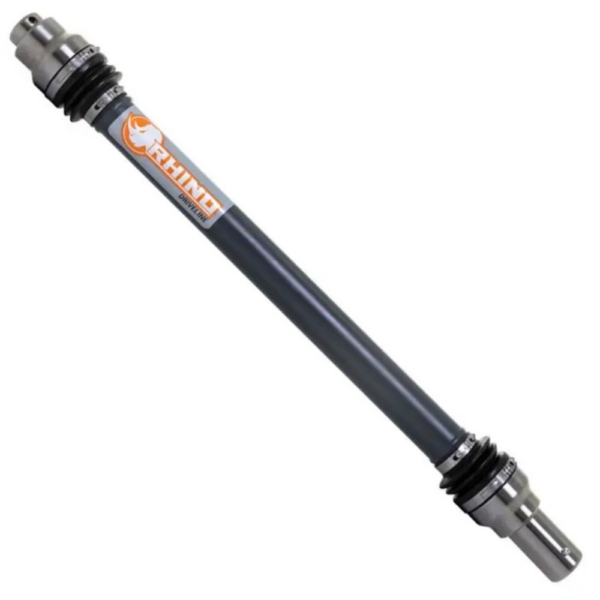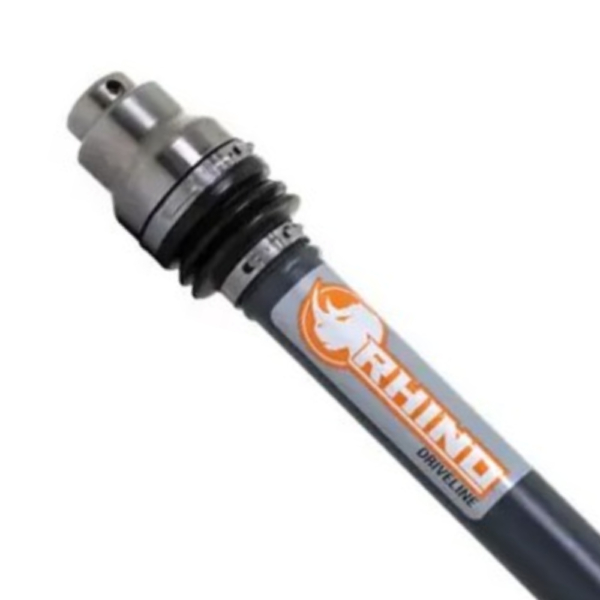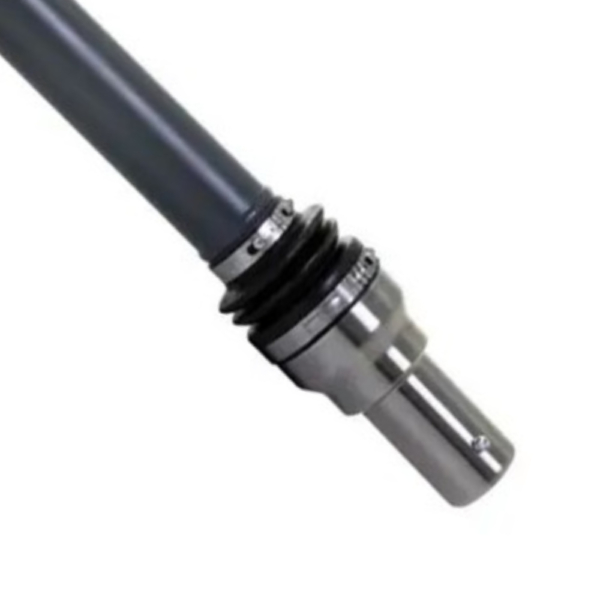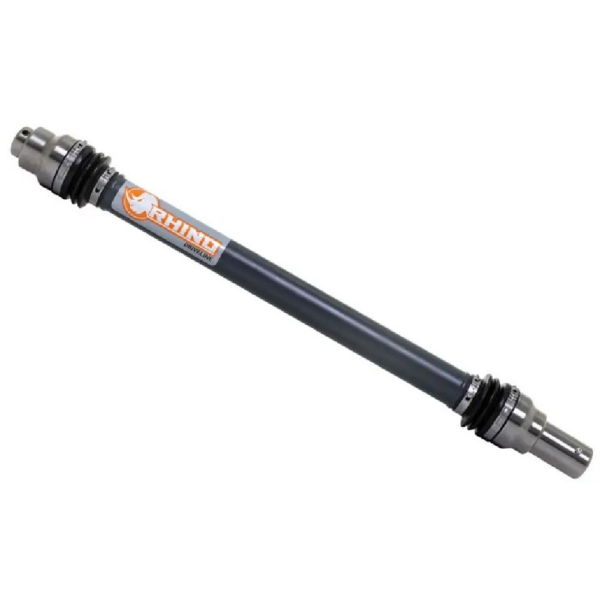 SuperATV C Series Front Prop Shaft for Polaris General (2018+) / RZR XP 1000
$355.96
Out of stock
Description
Manufacturer SKU:
PRP01-002F-1
Item Condition:
"Open Box" Like-New Condition. This is a customer-returned "Scratch 'n Dent" item. Please see the "Scratch 'n Dent" section at the bottom of this listing's description for more information about this type of product.
Prop Shafts are typically returned because they were accidentally purchased for the incorrect machine. Items may have scratches and/or scuffs from shipping.
Description From the Manufacturer:
A Prop Shaft as Tough as Your Rig
Meet Rhino Driveline Prop Shafts from SuperATV—the last prop shaft you will ever buy for your Polaris. Rhino Driveline Prop Shafts are the strongest prop shafts you can get and come paired with C-Series CV joints that wear less and run smoothly. Bolster your driveline's backbone with SuperATV's expertise. Upgrade to a Rhino Driveline Prop Shaft and drive your Polaris like you never could before.
Superior Construction
We built Rhino Driveline prop shafts with .120" tube walls and a 1.75" diameter tube. That's bigger and thicker than your OEM prop shaft. It's also made of chromoly steel alloy, unlike your OEM carbon steel prop shaft. That makes it strong enough to take on creeks, rocks, mud, and hills. It's built for the way you ride.
C-Series
For ultimate strength and protection, get a C-Series prop shaft. The C-Series uses a CV joint built with a chromoly cage, spider, and cup, just like an axle, for superior strength. The high-quality boot keeps out mud, water, and dirt. The constant velocity of the CV means no rattle, wobble, or balance issues are possible. It's the ultimate joint and the smart choice for any riding style.
ONLY Use with SuperATV Cast or Billet Aluminum Carrier Bearings
Our Rhino Driveline Prop Shafts are compatible with SuperATV Carrier Bearings only. That's great news for you, because our carrier bearings are the best you can get. Our greaseable, self-aligning bearing and innovative two-piece design make installation and maintenance a breeze.
When it comes to materials, we've got a carrier bearing for every rider. Our A380 cast aluminum option is long-lasting, reliable, and stronger than stock. And for riders who want max performance, there's our 6061 billet aluminum carrier bearing. This 100% American-made billet carrier is CNC machined, making it stronger than cast and perfect for pushing limits.
WARNING: This product can impact machine operation. Customer and/or user is responsible for ensuring that this product is compatible with their machine as currently configured, properly installed, and understands any impact this product has or might have on the machine's operation.
Fitment From the Manufacturer:
Polaris General : 2018+
Polaris RZR 900 : 2015-2020
Polaris RZR S 900 : 2015-2020
Polaris RZR Trail 900 Sport : 2021+
Polaris RZR Trail 900 Premium : 2021+
Polaris RZR Trail 900 Ultimate : 2021+
Polaris RZR Trail S 900 Sport : 2021+
Polaris RZR XC 900 : 2015-2017
Polaris RZR S 1000 : 2016-2020
Polaris RZR Trail S 1000 Premium : 2021+
Polaris RZR Trail S 1000 Ultimate : 2021+
Polaris RZR XP 1000 : 2014+
Polaris RZR XP 1000 High Lifter Edition : 2015+
Polaris RZR XP 1000 Trails & Rocks Edition : 2017+
NOTES
Rhino Driveline Prop Shafts are compatible with SuperATV Carrier Bearings Only.
Will not fit Polaris General XP 1000 Deluxe : 2020+
Features From the Manufacturer:
Rhino Driveline Shaft:
Shaft diameter is .5" larger than stock
Shaft wall is .120" vs stock's .088"
Made of 4130 chromoly tubing (stock is plain carbon steel)
C-Series:
Uses a strong and versatile CV joint
Made of 4130 chromoly steel
Sealed for any riding environment
No vibrations, no wobble, no maintenance
Additional information
| | |
| --- | --- |
| Condition | New other |
| Notes | "Open Box" Like-New Condition. This is a customer-returned "Scratch 'n Dent" item. Please see the "Scratch 'n Dent" section at the bottom of this listing's description for more information about this type of product. |