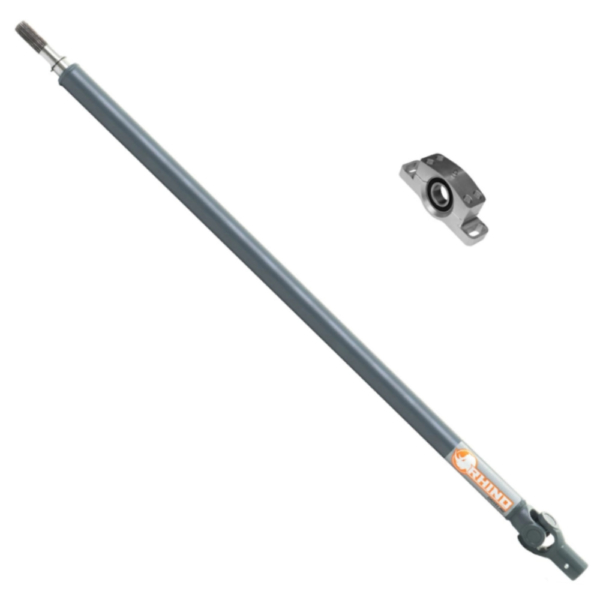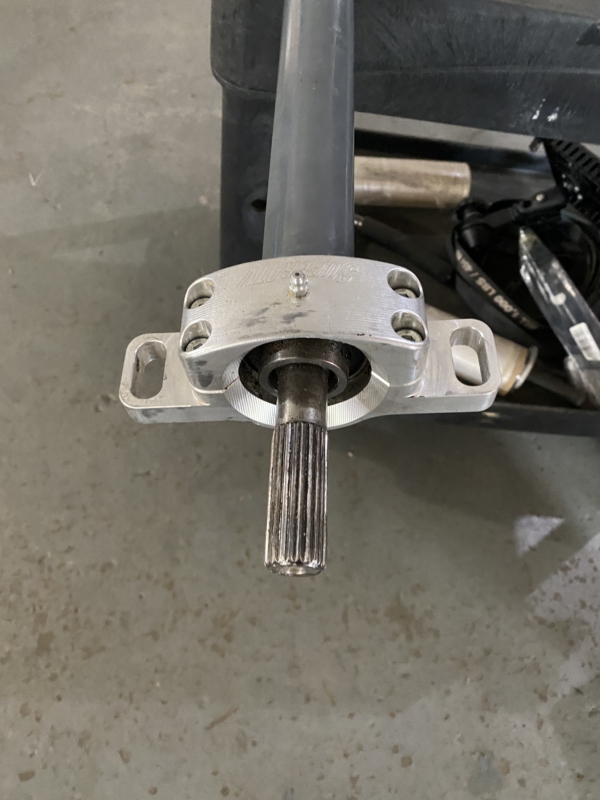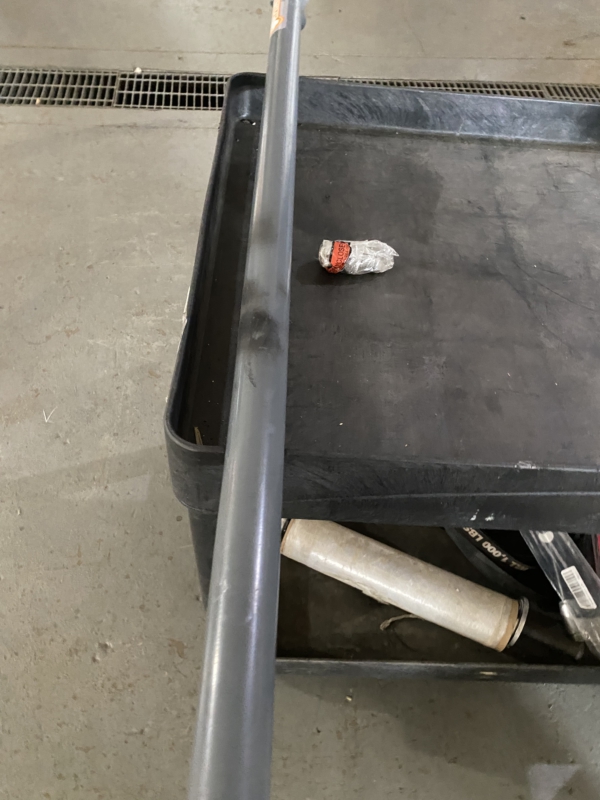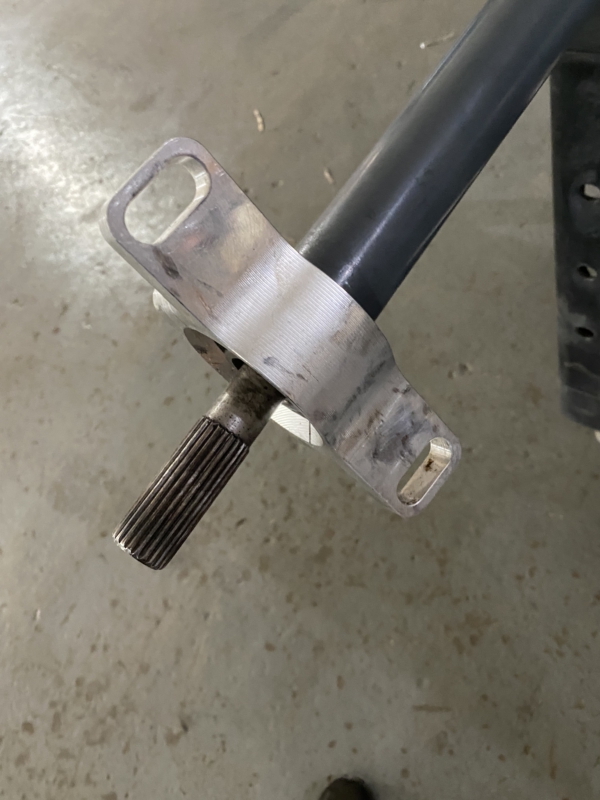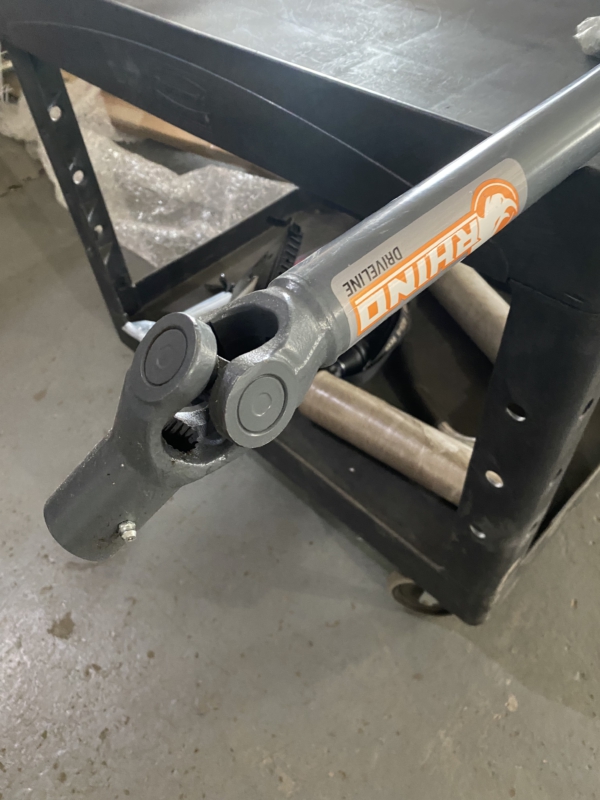 SuperATV U-Series Rear Prop Shaft and Billet Carrier Bearing for Polaris Ranger
Only 1 left in stock
Description
Manufacturer SKU:
PRP01-010R-0-B
Rear U-Series Prop Shaft w/ Billet Carrier Bearing for Crew-Cab machines. See fitment below.
Item Condition:
"Used," Excellent Condition. This is a customer-returned "Scratch 'n Dent" item. Please see the "Scratch 'n Dent" section at the bottom of this listing's description for more information about this type of product.
Prop Shafts are typically returned because they were accidentally purchased for the incorrect machine. May have scratches and/or scuffs from shipping.
Item Description, From the Manufacturer:
Get a Prop Shaft That's Built for Battle
Put a Rhino Driveline Prop Shaft in you Polaris Ranger XP 1000 & Crew, and watch it work harder than it ever has before. Maximized shafts paired with U-series U-joints that wear less and run smooth mean it can withstand tons of torque. Bolster your driveline's backbone with SuperATV's expertise. Upgrade to a Rhino Driveline Prop Shaft and drive your Polaris Ranger XP 1000 like you never could before.
Superior Construction
We built Rhino Driveline prop shafts with .120" tube walls and a 1.75" diameter tube. That's bigger and thicker than your OEM prop shaft. It's made of chromoly steel alloy unlike your OEM carbon steel prop shaft. That makes it strong enough to take on creeks, rocks, mud, and hills. It's built for the way you ride.
U-Series
U-Series U-joints are built like your stock U-joints but stronger. The U-Series uses needle bearings, just like OEM, but are made with a superior 4340 chromoly steel body. They'll last longer and make it through tougher rides than a stock U-joint.
Our Carrier Bearings Rock
Rhino Driveline Prop Shafts are compatible with SuperATV Carrier Bearings only. Don't worry, they're the best you can get, and you can save when you bundle with your Rhino Driveline Prop Shaft.
Our Heavy-Duty Carrier Bearings make maintenance and installation a breeze with a greaseable, self-aligning bearing and a two-piece cast or billet aluminum design.
Vehicle Fitment, From the Manufacturer:
Polaris Ranger XP 1000 Crew : 2017-2018
Polaris Ranger 1000 Diesel Crew : 2015-2018
Polaris Ranger XP 900 Crew : 2014-2016
Polaris Ranger XP 570 Crew : 2015-2016
Replaces OEM Part #:
Rear : 1332951, 1333146, 1333147
NOTE: Rhino Driveline Prop Shafts are compatible with SuperATV Carrier Bearings only
Features, From the Manufacturer:
Rhino Driveline Shaft:
Shaft diameter is .5" larger than stock
Shaft wall is .120" vs stock's .088"
Made of 4130 chromoly tubing (stock is plain carbon steel)
U-Series:
Uses a traditional needle-bearing U-joint
Made of 4340 chromoly steel
Phased and balanced—no vibration
Sealed for long lasting operation
Additional information
| | |
| --- | --- |
| Condition | Used |
| Notes | Customer returned, scratch and dent item. Inspected by manufacturer. |
Only logged in customers who have purchased this product may leave a review.