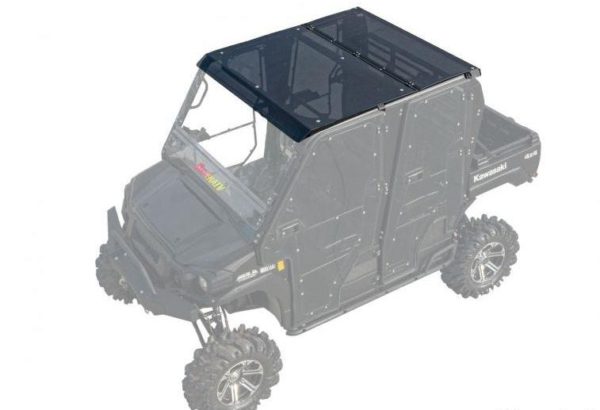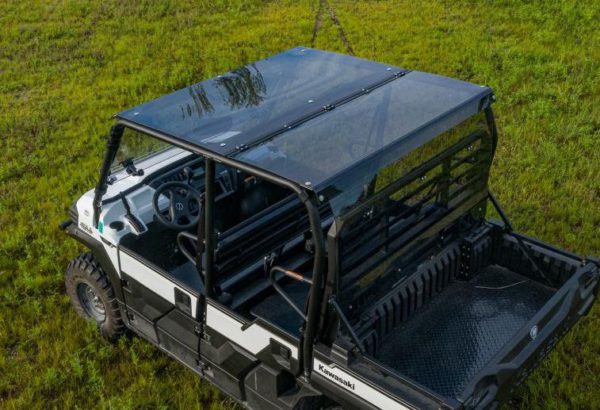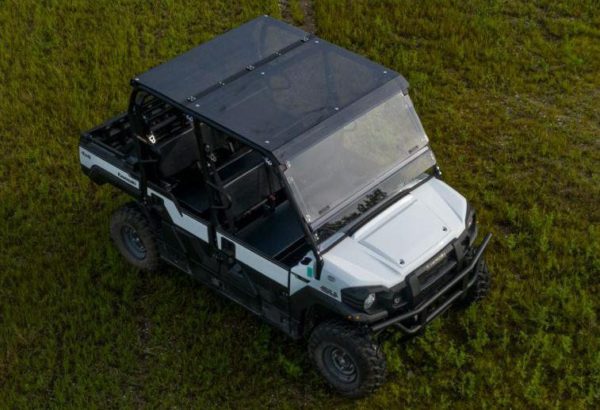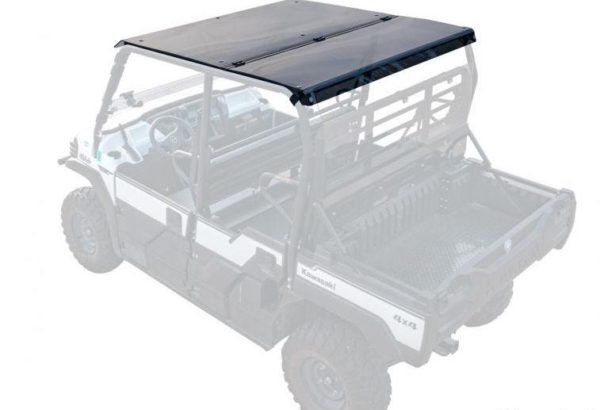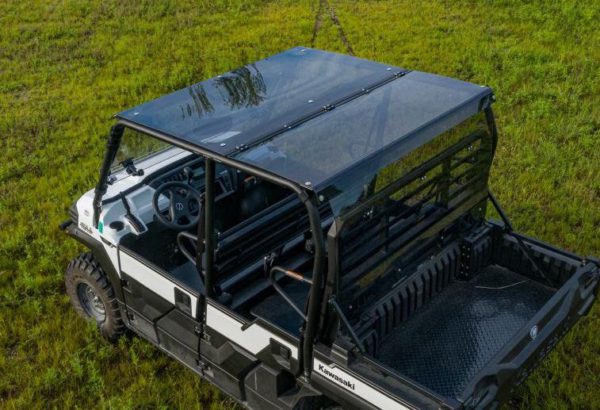 SuperATV Tinted Roof for Kawasaki Mule Pro FXT 2016+
$519.96
Only 1 left in stock
Description
Description from the Manufacturer:
Weather the Elements
Your Mule puts in the work day in and day out. You're behind the wheel no matter what the conditions are because those chores don't wait. And when the weekend comes, you don't want your ride ruined by a little rain. Install SuperATV's Tinted Roof on your Kawasaki Mule Pro for heavy-duty protection from the elements. The tinted polycarbonate construction gives you increased visibility and strength to keep you safe.
Unbeatable Durability
We make this roof with a 1/4" dark-tinted polycarbonate sheet. Why polycarbonate? It has ultra-high impact resistance so that branches, boulders, and rooster tails won't crack it. Even if you roll your Mule over, you don't have to worry about polycarbonate shattering dangerously. The heavy-duty aluminum clamps keep it tight and secure. Coupled with the included gaskets, you won't have any annoying rattle ruining your ride.
Made with Convenience in Mind
When you get this thing, you don't want it to a pain to use. But don't worry—we thought it through. The roof on the six-seater folds up in the rear so you can keep using your dump bed without hassle. This windshield also includes all the hardware and instructions you need to get installed quickly and easily.
High Visibility
The dark tint in this roof doesn't just look great, it also reduces heat and UV radiation. It keeps you cool and sunburn free while still giving you increased visibility. Why does visibility matter? Not only does it maintain that open-cab feel that you love so much, but it also lets you see all the way to the top of a hill before you get started up. A traditional roof would box you in and add a huge blind spot.
We're not joking when we say polycarbonate is the best roof material on the planet. When you get our roof, you'll wonder how you ever rode without it.
Fitment from the Manufacturer:
Kawasaki Mule Pro FXT : 2016+
NOTE: Does NOT fit Mule FXR : 2018+
Features from the Manufacturer:
Made of 1/4" dark-tinted polycarbonate
Protects you from the elements without obstructing your view
Secures to your machine using heavy-duty clamps
CNC cut for a perfect, rattle-free fit
Sealed edges prevent leaking
Works with cab enclosures and front and rear windshields
Six-seater roofs fold up so you can use your dump bed.
Includes all necessary hardware and instructions can be found on manufacturer's website
Only logged in customers who have purchased this product may leave a review.