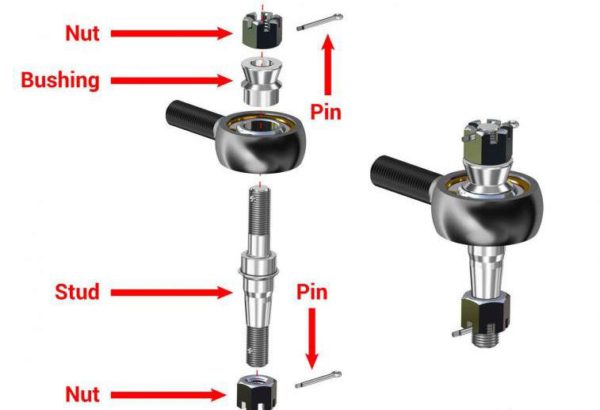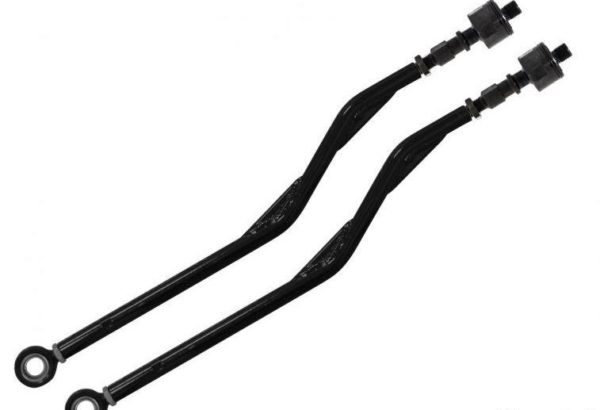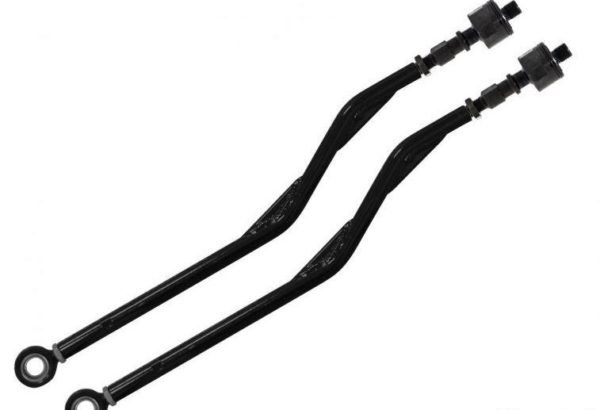 SuperATV Replacement Z-Bend Tie Rod Kit For SuperATVs 7-10 Lift Kit on RZR 900 S
$199.96
Out of stock
Description
Description from the Manufacturer:
Polaris RZR S 900 Tie Rod Kit – Replacement for SuperATV Lift Kits
At SuperATV, we want you to have the confidence that your machine is as tough as it looks. That's why we've upgraded the steering components of our Polaris RZR S 900 7-10" Lift Kit. Our structurally improved tie rods are made of heavy-duty 7/8" solid tubing and have been reinforced with extra 1/2" gussets at each bend. We've over-engineered these to make them as indestructible as possible so you can ride hard on your Polaris RZR S 900 7-10" Lift Kit without worrying about losing your steering. And thanks to the inner and outer threads being opposite, you can easily adjust your toe on the fly!
This kit also comes with our new heavy-duty tie rod ends. SuperATV specifically designed and engineered these tie rod ends to perform better, last longer, and work harder than your OEM tie rod end. We want you to be confident in these tie rod ends, that's why we designed each tie rod end to utilize a monoball bearing style end that is pressed into the housing and then secured with a circlip. Each SuperATV tie rod end has increased size, improved functionality, and comes with an exceptional blend of 4130 Chromoly and heat treatment.
Kit Includes:
Heavy-Duty Gusseted Tie Rods
Heavy-Duty Tie Rod Ends
Tie Rod Studs
Inner Ball and Sockets
Rubber Boots and Zip Ties
All Hardware needed for Installation

NOTE: This replacement Z-bend tie rod kit is only for use with SuperATV's Polaris RZR S 900 7-10 Lift Kit.
Fitment from the Manufacturer:
Replacement for tie rods in these kits:
LK-P-RZR900S-7-10
LK01-003-0
Features from the Manufacturer:
Tie Rod End Features:
4130 Chromoly
Heavy-duty design
Precision blend of materials and heat treatment
M14x1.5 threads
Tie Rod Features:
7/8 tubing
Solid tube design
Both bends reinforced with heavy-duty 1/2 gussets
Easy to adjust toe
M14x1.5 threads
Only logged in customers who have purchased this product may leave a review.