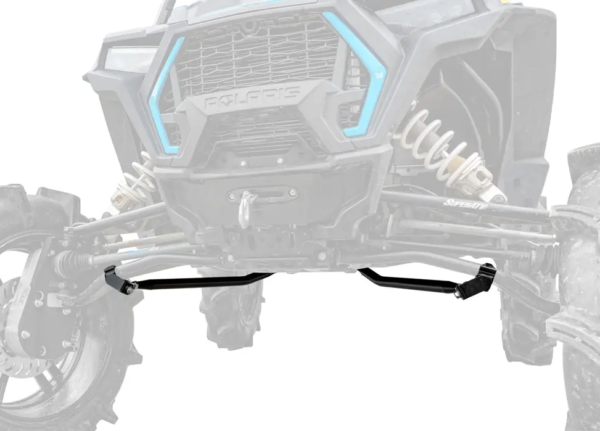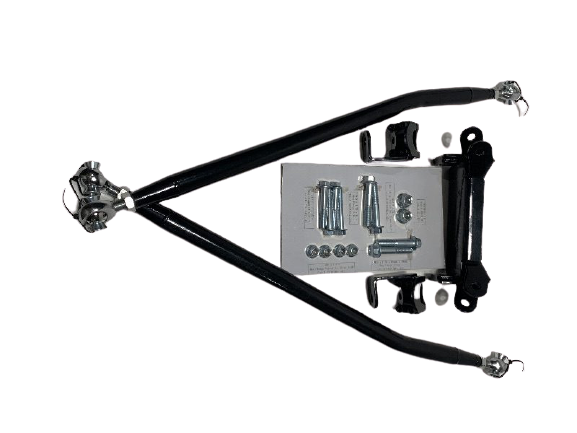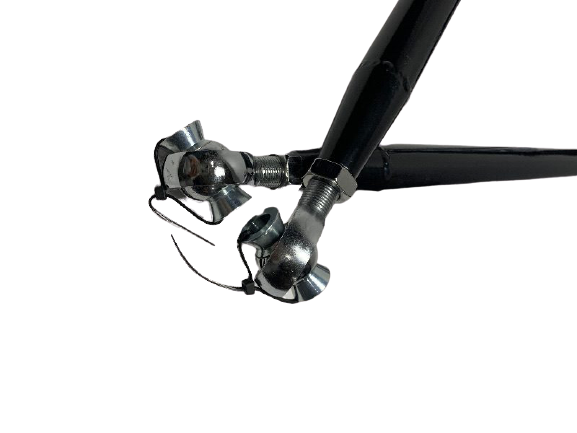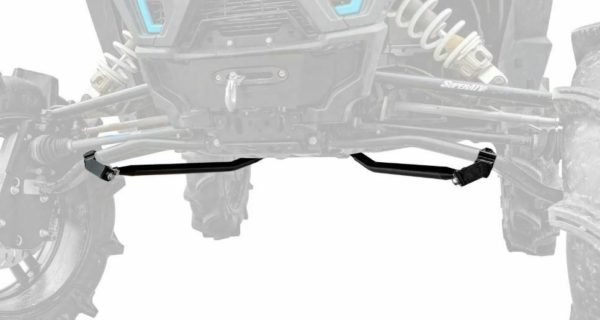 SuperATV 1.5″ Inch Offset A-Arm Track Bars for Polaris RZR XP Turbo 2016+
$311.96
Description
Manufacturer SKU:
PGH8-RL-001-02
***For machines with 1.5″ Forward Offset A-Arms
Item Condition:
"Used," Excellent Condition. This is a customer-returned "Scratch 'n Dent" item. Please see the "Scratch 'n Dent" section at the bottom of this listing's description for more information about this type of product.
Track Bars are typically returned because they were accidentally purchased for the incorrect machine. May have scratches and/or scuffs from shipping.
Item Description, From the Manufacturer:
Bolster Your Suspension
There's one thing we love to do with the Polaris RZR XP 1000 more than anything else—go big. That means a big lift, big tires, a big portal gear lift, and big mud holes. But having the meanest machine in the mud can cause issues. All that unsprung weight at the hub means more leverage. More leverage means every mud hole and rut has the potential to wad up your suspension. Protect your investment and keep the good times rolling with SuperATV's Track Bars for the RZR XP 1000. With our track bars installed, you can go for the hard rides your barrel-club beast was built for.
Double Your Suspension Strength
Our track bars are made with 1.25" diameter steel tubing and use heavy-duty heims. We use 1/8" steel plating for our frame mount to ensure a bulletproof connection point. They give your suspension another anchor to the frame. It's like having a beefy arm holding everything in place. Altogether, our track bars virtually double the strength of your front suspension. That means you can hit bigger bumps with bigger tires and bigger portals without crumpling your A-arms.
Perfect Engineering with Double Axis Technology
Do you know why SuperATV is one of the only companies you can find that makes track bars, jamb bars, or A-arms support bars? It's because they're really stinking tricky. Without precision placement, you'll compromise strength, ground clearance, suspension travel or, worse, all three. We use Double Axis technology to ensure you get full suspension travel without binding. They maintain perfect 3-point geometry that gives you maximum strength and clearance.
We know what we're doing and we know the difference between track bars that rock and track bars that suck. Ours rock. Our clamps are big and beefy—our tests show that they won't break when properly installed so there's no need to weld. And even though they're big, our clamps only hang down a couple inches to minimize clearance loss.
We're not just guessing, we make it right with experience, technology, testing.
Vehicle Fitment, From the Manufacturer:
Polaris RZR XP 1000 : 2014+
Polaris RZR XP Turbo : 2016+
Note: These Track Bars are only compatible with machines with 2 piece frames.
Features, From the Manufacturer:
Virtually doubles the strength of your front suspension
Designed for the RZR XP 1000 1.5″ Forward Offset A-Arms.
Bars made of 1.25" diameter steel
Mounting plate made of 1/8" steel plating
Additional information
SuperATV 1.5" Inch Offset A-Arm Track Bars for Polaris RZR XP 1000 / Turbo
| | |
| --- | --- |
| Condition | New other |
| Notes | customer returned, scratch and dent item. Inspected by manufacturer. |