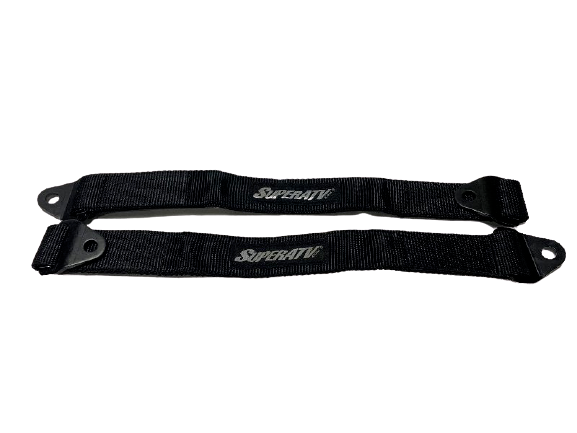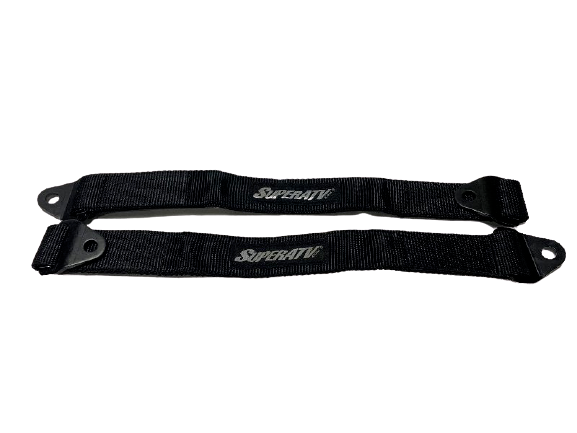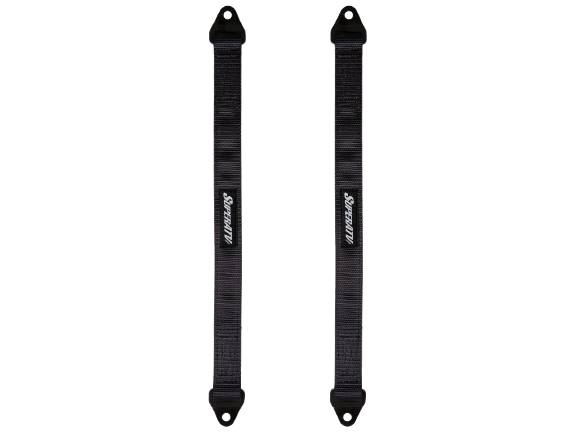 SuperATV 18-In Nylon UTV ATV A-Arm Suspension Limiting Straps Rated To 7000 lbs
$59.12
Only 1 left in stock
Description
Manufacturer SKU:
LS-18-PR
Item Condition:
"Used," Excellent Condition! This is a customer-returned "Scratch 'n Dent" item. Please see the "Scratch 'n Dent" section at the bottom of this listing's description for more information about this type of product.
Limiting Straps are commonly returned because the incorrect length was accidentally purchased. May have scuffs or dings from shipping.
Item Description, From the Manufacturer:
Get Lifted and Save your Suspension
Get a SuperATV Limit Strap for your UTV so you can go big without blowing an axle. We all love getting lifted—big clearance, big tires, big toys—but not when that means blowing axles, busting shocks, and tearing up tie rods every time you get a little wild. With a limit strap, you can stop that suspension travel and save your components.
Built to be Used
These 1.75" nylon straps are built strong enough to withstand wild riding with monster tires and heavy wheels. The nylon strap is rated to 7000 pounds then double wrapped and double stitched making it unbreakable in most circumstances. No matter how much weight you put on your suspension, these straps won't bust. Even these are Built for Battle.
Vehicle Fitment, From the Manufacturer:
Eye-to-Eye Shock Length (at Full Extension) : 19.5″ – 20.5″
NOTES:
Length of limit straps may measure up to 1″ shorter in relaxed state (uninstalled)
Limit Straps do not come with any hardware
Features, From the Manufacturer:
Made with 1.75-inch-wide nylon rated to 7000 pounds
Uses chromoly steel mounts
Saves your shocks, axles, tie rods, and components
Additional information
| | |
| --- | --- |
| Condition | Used |
| Notes | "Used," Excellent Condition! This is a customer-returned "Scratch 'n Dent" item. Please see the "Scratch 'n Dent" section at the bottom of this listing's description for more information about this type of product. |