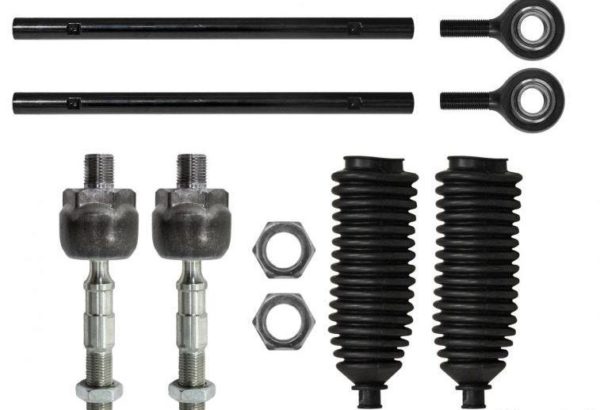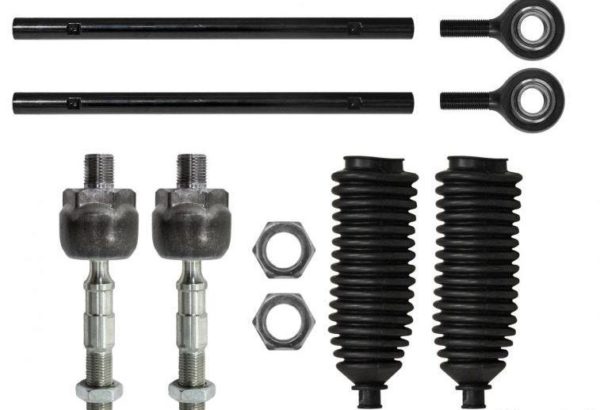 SuperATV Heavy-Duty Tie Rod Kits for Polaris RZR PRO XP 2020+ OEM#1824946
$224.96
Out of stock
Description
Manufacturer SKU:
TRK-P-PROXP
Description from the Manufacturer:
Stay in Control
Take control of Polaris's premier powerhouse UTV with SuperATV's Heavy-Duty Tie Rods. You don't want to be that guy who ends up breaking a rod and driving off the trail like a chump. We're pretty sure you don't want to make the plans to go ride with your buddies just to get towed back to the trailer 20 minutes later. So listen to us when we say: Don't waste your time buying those OEM rods just to get disappointed again—upgrade with our heavy-duty tie rods for your Polaris RZR PRO XP today.
Trail-Proven Strength
We took one look at the stock PRO XP tie rods and thought, we've got to make these better. So that's what we did. We use 20% larger diameter tie rods to maximize strength in the linkage. Our chromoly tie rod ends provide increased strength and longevity so you can ride more without wearing out your ends. This kit is beefed up so it can take on the white knuckle rides your RZR is built for.
Fitment from the Manufacturer:
Polaris RZR PRO XP : 2020+
Polaris RZR PRO XP 4 : 2020+
Replaces OEM Part #:
1824946
Features from the Manufacturer:
20% larger diameter tie rods
Hardened steel monoball tie rod ends
Stock length replacement
Complete tie rod assembly
Simple design for a quick, no-hassle install
Adjustable on the fly
Tie rods backed by a lifetime warranty
Tie Rod End Features:
Made of 4130 chromoly steel
Heavy-duty design
Precision blend of materials and heat treatment
M14x1.5 threads
Only logged in customers who have purchased this product may leave a review.