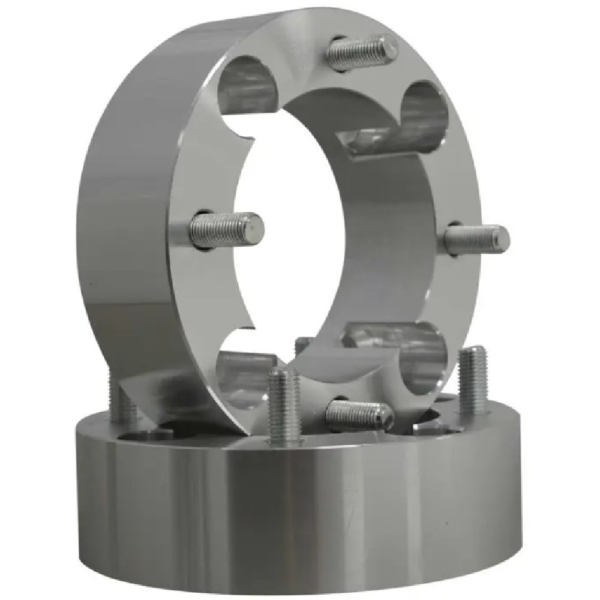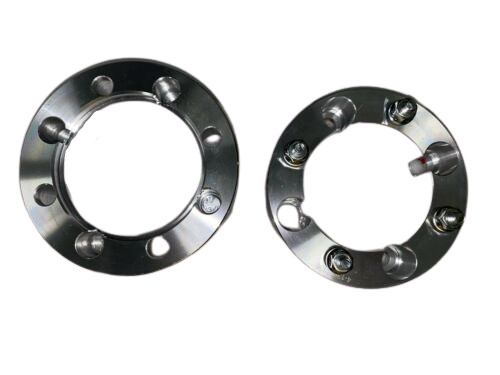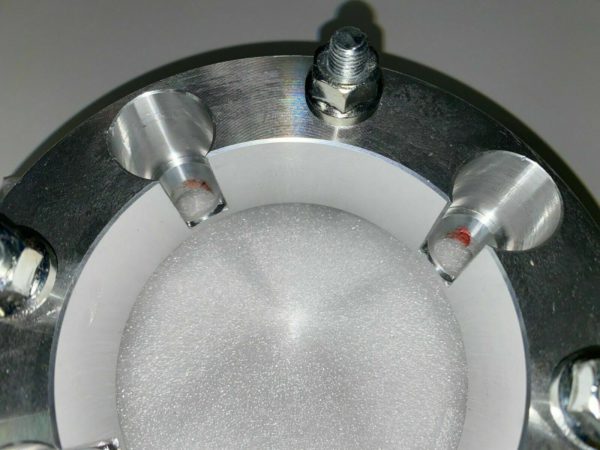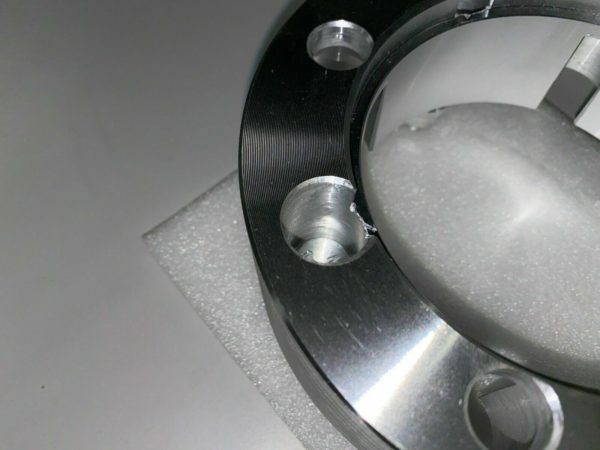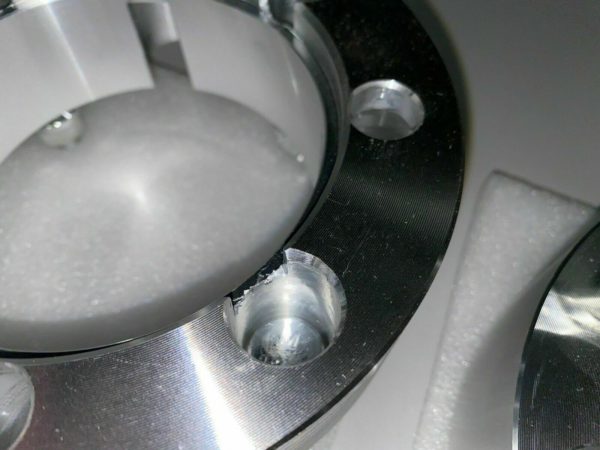 SuperATV 2″ Inch 4/136 M10x1.25 Wheel Spacers for Can-Am Renegade 500 800 1000
Description
Manufacturer SKU:
WSK3
4/136 Bolt Pattern
M10x1.25 Thread Pitch
2″ Spacers (not adapters)
Item Condition:
"Open Box" Like-New Condition. This is a customer-returned "Scratch 'n Dent" item. Please see the "Scratch 'n Dent" section at the bottom of this listing's description for more information about this type of product.
Wheel Spacers are typically returned because they were accidentally purchased for the incorrect machine. Items may have scratches and/or scuffs from shipping.
Description From the Manufacturer:
Stops Rubbing and Adjusts Wheel Offset
Sometimes you get a gorgeous new set of wheels, you install them on your Can-Am, and they rub your calipers to death. The wrong offset makes them unusable at worst and makes your tires rub at best. Fix your offset and give yourself more room with SuperATV's 4/137 Wheel Spacers. They're a proven fix for all your wheel woes.
Strong and Stable
A set of wheel spacers on your machine does more than change your offset, they also give you extra width for extra stability without the need to overhaul your suspension. Plus, they're made out of 6061 billet aluminum. There's no easier upgrade than adding a set of wheel spacers.
NOTE: Sold in pairs
Fitment From the Manufacturer:
Lug Stud Size : M10x1.25
Can-Am Defender HD5 : 2017+
Can-Am Defender HD8 : 2016+
Can-Am Defender HD10 : 2017+
Can-Am Renegade 500 : 2008-2015
Can-Am Renegade 800 : 2008-2015
Can-Am Renegade 1000 : 2012+
Can-Am Outlander 400 : 2008-2014
Can-Am Outlander 650 : 2008+
Can-Am Outlander 800 : 2008-2015
Can-Am Outlander 1000 : 2012+
Can-Am Commander 800 : 2011+
Can-Am Commander 1000 : 2011+
Can-Am Commander 800 MAX : 2018+
Can-Am Commander 1000 MAX : 2014+
Can-Am Commander 1000R DPS : 2021+
Can-Am Commander 1000R XT : 2021+
Can-Am Commander 1000R XTP : 2021+
Can-Am Commander Max 1000R DPS : 2021+
Can-Am Commander Max 1000R XT : 2021+
Can-Am Maverick 1000 : 2013-2018
Can-Am Maverick 1000 MAX : 2014-2018
Can-Am Maverick Trail 700 : 2022+
Can-Am Maverick Trail 700 DPS : 2022+
Can-Am Maverick Trail 800 : 2018+
Can-Am Maverick Trail 800 DPS : 2018+
Can-Am Maverick Trail 1000 : 2018+
Can-Am Maverick Trail 1000 DPS : 2018+
Can-Am Maverick Sport 1000 : 2019+
Can-Am Maverick Sport 1000 DPS : 2019+
Can-Am Maverick Sport 1000R DPS : 2019+
Can-Am Maverick Sport 1000R XRC : 2019+
Can-Am Maverick Sport 1000R XMR: 2019+
Can-Am Maverick Sport 1000R DPS MAX : 2019+
Can-Am Traxter 5 : 2017+
Can-Am Traxter 8 : 2016+
Can-Am Traxter 10 : 2017+
Features From the Manufacturer:
4/136 mm bolt pattern—fits most Can-Am models
Thread Pitch: M10x1.25
Heavy-duty 6061 billet aluminum construction
Additional information
| | |
| --- | --- |
| Condition | New other |
| Notes | "Open Box" Like-New Condition. This is a customer-returned "Scratch 'n Dent" item. Please see the "Scratch 'n Dent" section at the bottom of this listing's description for more information about this type of product. |