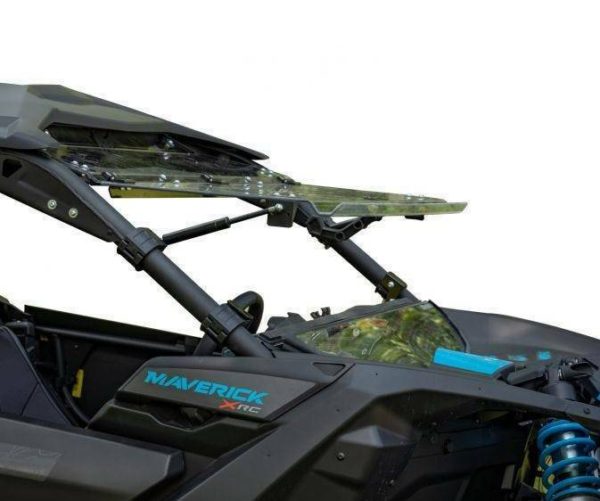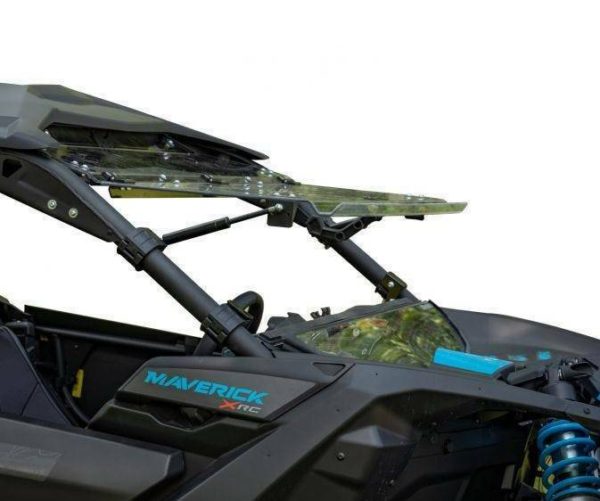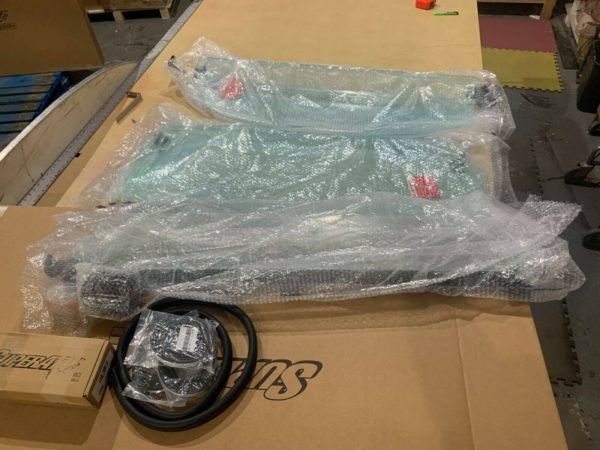 SuperATV 3-in-1 Std Polycarbonate Clear Flip Windshield for Can-Am Maverick X3
$339.96
Out of stock
Description
Item Condition:
Open Box – Like New Condition!
Features From the Manufacturer:
Ride Comfortably
Give yourself the gift of clear views and unmatched protection with SuperATV's Full Windshield for your Can-Am Maverick X3. A full windshield lets you do what you love most in all environments and weather conditions. Freezing rain in your face? Forget about it! Slinging mud flying into your cab? That's a thing of the past! Our windshields are stronger than OEM and expertly designed to keep you comfortable and protected, whether you're hauling cargo or unwinding after a hard day's work.
Stress-Free Installation
All SuperATV windshields are designed to fit your machine's contours perfectly. Thanks to our heavy-duty clamps and full-length rubber seal, you get a snug, rattle-free fit. You'll be able to take on the wildest whoops without worrying about your windshield slipping out of place. And installation is a breeze! It arrives complete with all necessary hardware, so all you have to do is apply the bulb seal and clamp it onto your frame. Taking it off is just as easy, so you can still enjoy that open-cab feel on those nice days when weather isn't an issue.
Polycarbonate Construction
When it comes to UTV windshields, there's no better choice than polycarbonate. Our 1/4" polycarbonate windshields are 250 times stronger than glass and twenty-five times stronger than acrylic. Rollovers, flying rocks, and even bullets are no match for this windshield, so you can ride without worry.
Nobody Does Windshields like SuperATV
In terms of quality and value, there's simply no better UTV windshield than the one you get from SuperATV. We've manufactured and shipped more than 150,000 windshields to off-road enthusiasts all around the world. Riders pick SuperATV windshields because they're backed by industry-leading technology and years of experience. If you're looking for a windshield that's going to blow away the competition in terms of design, durability, and performance, look no further than SuperATV.
Designed for year-round riding—can be closed, vented, or fully open
Made of 1/4" polycarbonate—250x stronger than glass and 25x stronger than acrylic
Fits the contours of your cage and hood perfectly
Comes preassembled for easy installation
Can be used with soft or hard tops
Made in the USA
Vehicle Fitment:
Can-Am Maverick X3 900 : 2018
Can-Am Maverick X3 Turbo : 2017+
Can-Am Maverick X3 Turbo R : 2017-2019
Can-Am Maverick X3 X DS Turbo R : 2017+
Can-Am Maverick X3 X DS Turbo RR : 2020+
Can-Am Maverick X3 X RC Turbo : 2018+
Can-Am Maverick X3 X MR Turbo : 2018+
Can-Am Maverick X3 X RC Turbo R : 2018+
Can-Am Maverick X3 X RC Turbo RR : 2020+
Can-Am Maverick X3 X RS Turbo R : 2017+
Can-Am Maverick X3 X RS Turbo RR : 2020+
Can-Am Maverick X3 X MR Turbo R : 2018-2019
Can-Am Maverick X3 X MR Turbo RR : 2020+
Can-Am Maverick X3 MAX Turbo : 2017+
Can-Am Maverick X3 MAX Turbo R : 2017+
Can-Am Maverick X3 MAX X RS Turbo R : 2017+
Can-Am Maverick X3 MAX X RS Turbo RR : 2020+
Can-Am Maverick X3 MAX X MR Turbo R : 2019+
Can-Am Maverick X3 MAX X MR Turbo RR : 2020+
Can-Am Maverick X3 MAX X DS Turbo : 2017-2019
Can-Am Maverick X3 MAX X DS Turbo R : 2020+
Can-Am Maverick X3 MAX X DS Turbo RR : 2020+
NOTE: Will NOT work with OEM or aftermarket intrusion bars
Additional information
| | |
| --- | --- |
| Condition | Used |
| Notes | Used - Very good condition! See pics for details. |