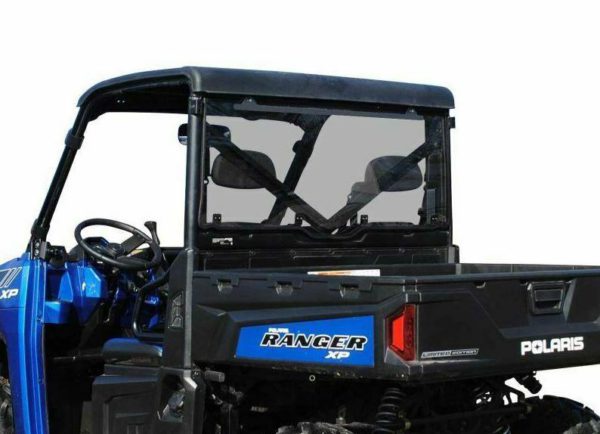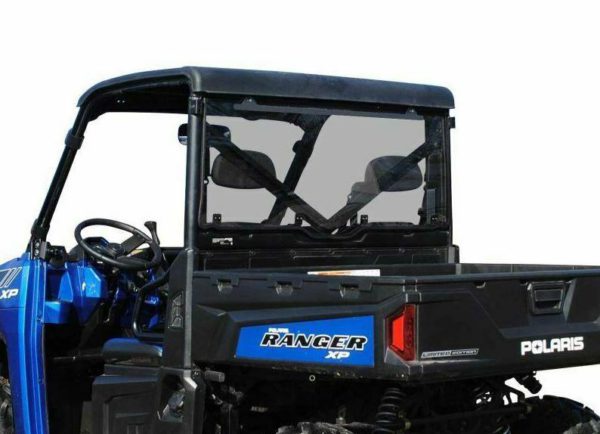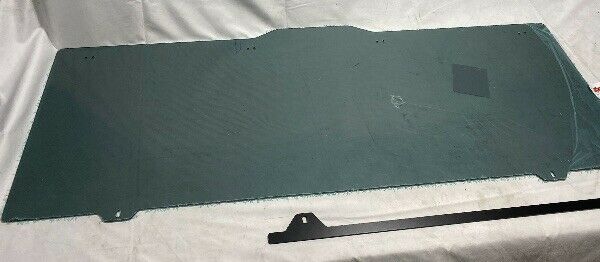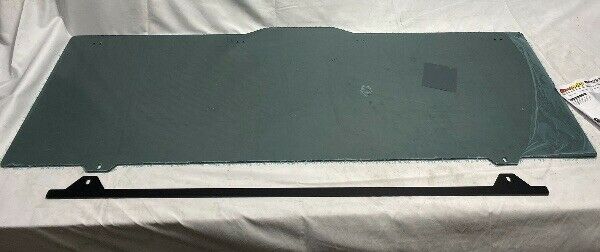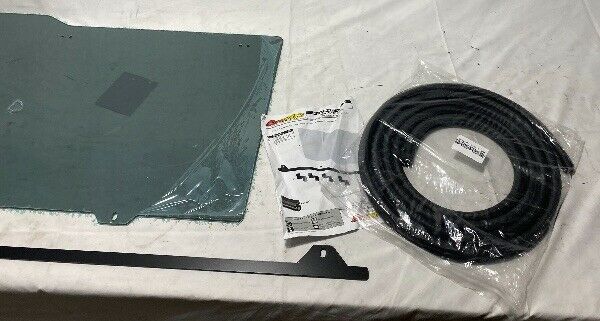 SuperATV Light Tint Rear Windshield for Polaris Ranger XP 1000 / XP 900
$159.96
Out of stock
Description
Manufacturer SKU:
RWS-P-RAN900-76
Item Condition:
"Used," Excellent Condition. This is a customer-returned "Scratch 'n Dent" item. Please see the "Scratch 'n Dent" section at the bottom of this listing's description for more information about this type of product.
Windshields are typically returned because they were accidentally purchased for the incorrect machine. Items may have scratches and/or scuffs from shipping.
Item Description, From the Manufacturer:
Get a More Comfortable Cab
If you don't have a rear windshield on your Ranger, you need to get one now. It's the best way to increase comfort in your cab and improve your ride overall. Install a SuperATV Scratch Resistant Rear Windshield on your Polaris Ranger 1000, and you'll keep out more dust, cold, and mud. And, when used with a front windshield, it drastically reduces airflow through the cab. If you want to be comfortable year-round, our you want our rear windshield.
Built for Reliability
Every aspect of this windshield gets our full attention. From the simple mounting setup, to the precision-cut polycarbonate, we designed it to fit perfectly with no rattle or hassle. You can count on our windshield to stay secure no matter how you ride.
The Polycarbonate Difference
If you want the strongest UTV windshield you can get, look no further than polycarbonate. Our 1/4" polycarbonate windshield is lightweight and virtually indestructible. In fact, it's 250 times stronger than glass. Bang it into branches and rocks and it won't break. It's built for off-road.
Get Your Windshield From the Best
We have spent a ton of time making our state-of-the-art windshields the best you can get. They're backed by skilled experts with decades of experience. Don't just take our word for it: with hundreds of thousands of windshields out on the trail every day, they speak for themselves.
Vehicle Fitment, From the Manufacturer:
Polaris Ranger 1000 : 2020+
Polaris Ranger 1000 Crew : 2020+
Polaris Ranger XP 1000 : 2017+
Polaris Ranger XP 1000 Crew : 2017+
Polaris Ranger XP 1000 High Lifter Edition : 2017+
Polaris Ranger XP 1000 High Lifter Edition Crew : 2017+
Polaris Ranger XP 1000 NorthStar Edition : 2017+
Polaris Ranger XP 1000 NorthStar Edition Crew : 2017+
Polaris Ranger XP 1000 Back Country Edition : 2019
Polaris Ranger XP 1000 Back Country Crew Edition : 2019
Polaris Ranger XP 1000 Texas Edition : 2020+
Polaris Ranger XP 1000 Texas Edition Crew : 2020+
Polaris Ranger 1000 Diesel : 2015-2018
Polaris Ranger 1000 Diesel Crew : 2015-2018
Polaris Ranger XP 1000 Trail Boss : 2021+
Polaris Ranger XP 1000 Trail Boss Crew : 2021+
Polaris Ranger XP 1000 Waterfowl Edition : 2021+
Polaris Ranger XP 1000 Waterfowl Edition Crew : 2021+
Polaris Ranger XP 1000 Big Game Edition : 2021+
Polaris Ranger XP 1000 Big Game Edition Crew : 2021+
Polaris Ranger XP 900 : 2013+
Polaris Ranger XP 900 Crew : 2014+
Polaris Ranger XP 570 (PRO-FIT Cab) : 2015-2016
Polaris Ranger XP 570 Crew (PRO-FIT Cab) : 2015-2016
NOTE: Can be used with most soft or hard tops
Features, From the Manufacturer:
Protects against flying mud and debris
Eliminates suction that occurs with a front windshield on its own
Tinted
Made of 1/4" polycarbonate—250x stronger than glass and 25x stronger than acrylic
Fits the contours of your cage perfectly
Made in the USA
Additional information
| | |
| --- | --- |
| Condition | Used |
| Notes | "Used," Excellent Condition. This is a customer-returned "Scratch 'n Dent" item. Please see the "Scratch 'n Dent" section at the bottom of this listing's description for more information about this type of product. |