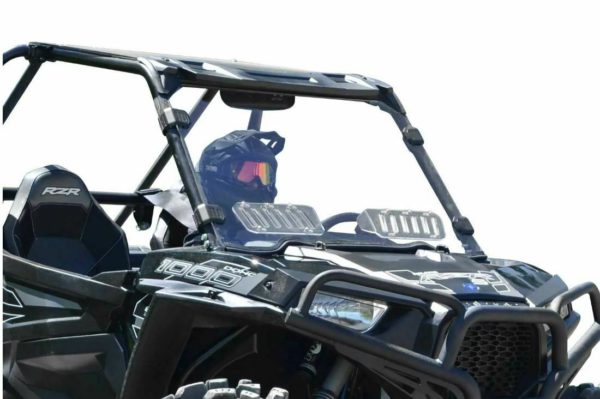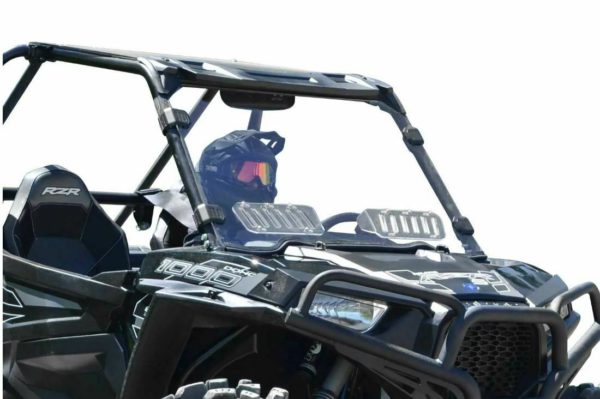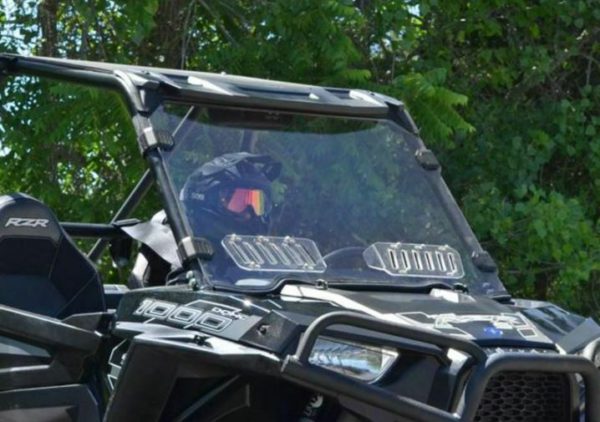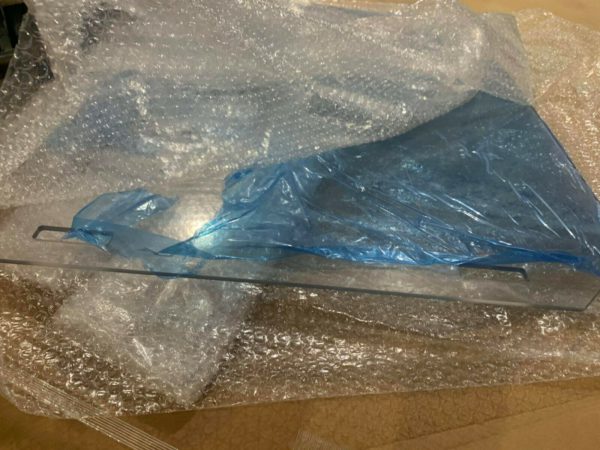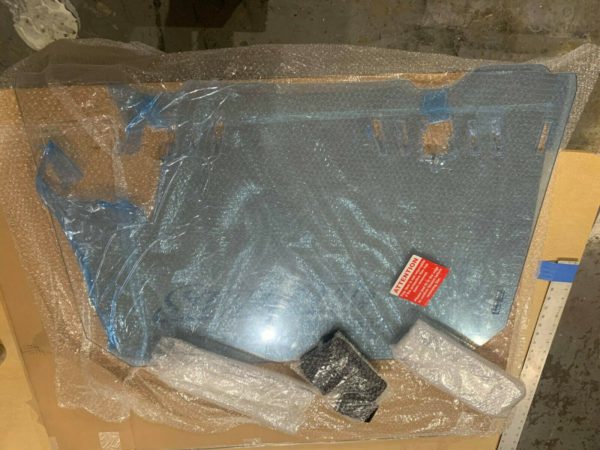 SuperATV Scratch Resistant Vented Full Windshield for Polaris RZR XP 900 / 1000
$144.46
In stock
Description
Manufacturer SKU:
WS-P-RZR1K-V-70
Item Condition:
"Used," Excellent Condition. This is a customer-returned "Scratch 'n Dent" item. Please see the "Scratch 'n Dent" section at the bottom of this listing's description for more information about this type of product.
Windshields are typically returned because they were accidentally purchased for the incorrect machine. Items may have scratches and/or scuffs from shipping.
Description From the Manufacturer:
Windshield Vents Dominate Comfort
Branches and rocks keep slapping you in the face, and the bugs are getting squashed by your forehead. But it can all be stopped with SuperATV's Polaris RZR Full Windshield that's vented for your comfort. This RZR windshield gives you protection from the elements and lets you control the temperature. If you're feeling hot, you can slide the UTV windshield vents open to let a breeze in. When it's cold out, you can shut them to trap the heat. You can grab the best protection on the market without the outrageous OEM costs.
Foolproof Elements
Because we carefully crafted this machine to match the contours of your Polaris RZR, it is quick and easy to install and comes with everything you need. A full-length bulb seal keeps everything out of your cab while keeping you cool with easy sliding vents. Heavy-duty clamps tightly wrap around the cage, keeping it in place for a snug rattle-free fit.
Unbreakable Polycarbonate
No one can deny the unbelievable strength of polycarbonate—it's 250 times stronger than glass and 25 times stronger than acrylic. This makes it the most impact-resistant side-by-side material on the planet. We made this windshield so you could drift on the trails without fear of it cracking or breaking. We're riders too and know it's a must to have a durable windshield when riding dirty.
XR Optic Hard Coating
Our XR Optic Hard Coating kicks things up a notch for this Polaris windshield. Our proprietary blend adds incredible scratch and UV resistance. When you slam your gas pedal through rocks and branches, it won't leave a scratchy mess. You can keep riding with a clear view in the sun because it won't yellow or fade either.
Simply Put, We're the Industry Leaders
If you want a versatile windshield that shields you from Mother Nature, then you're at the right place. Why? Because we've designed, manufactured, and packaged over 150,000 windshields in Madison, Indiana. Industry-leading experts create each one with cutting-edge technology. Because of that, riders trust SuperATV to craft the best windshields on the market. We rise to the challenge and exceed those expectations.
Fitment From the Manufacturer:
Polaris RZR 900 : 2015-2020
Polaris RZR S 900 : 2015-2020
Polaris RZR 4 900 : 2015-2018
Polaris RZR S4 900 : 2018
Polaris RZR S 1000 : 2016-2020
Polaris RZR S4 1000 : 2019-2020
Polaris RZR XP 1000 : 2014-2018
Polaris RZR XP 4 1000 : 2014-2018
Polaris RZR XP Turbo : 2016-2018
Polaris RZR XP 4 Turbo : 2016-2018
NOTES:
Does NOT fit 2018+ RZR Turbo S
Can be used with most soft or hard tops
Features From the Manufacturer:
Protects against debris and the elements
Sliding vents let you control the amount of airflow entering the cab
Made of 1/4" polycarbonate—250x stronger than glass and 25x stronger than acrylic
Utilizes our proprietary XR Optic Hard Coating
Fits the contours of your cage and hood perfectly
Comes preassembled for easy installation
Made in the USA
Additional information
| | |
| --- | --- |
| Condition | Used |
| Notes | "Used," Excellent Condition. This is a customer-returned "Scratch 'n Dent" item. Please see the "Scratch 'n Dent" section at the bottom of this listing's description for more information about this type of product. |