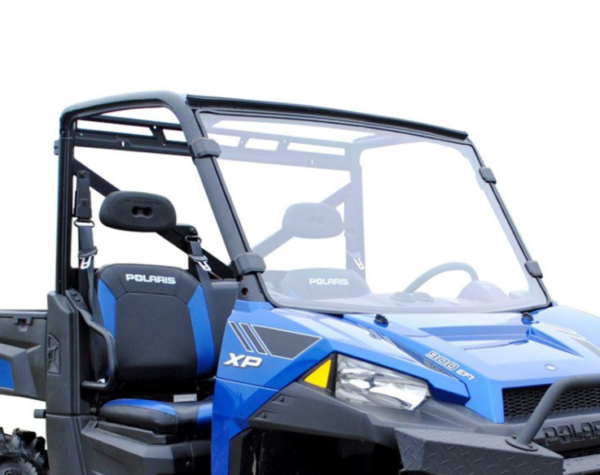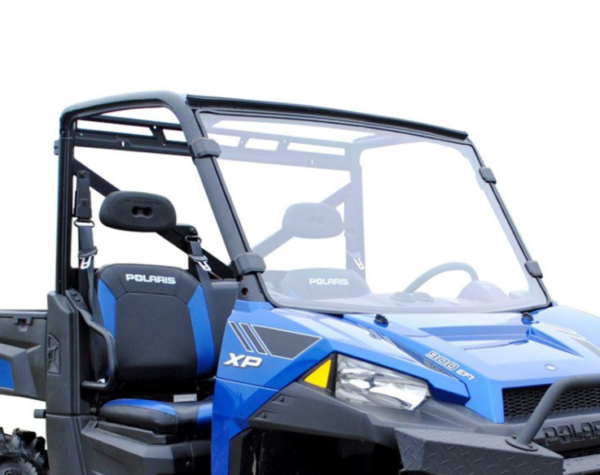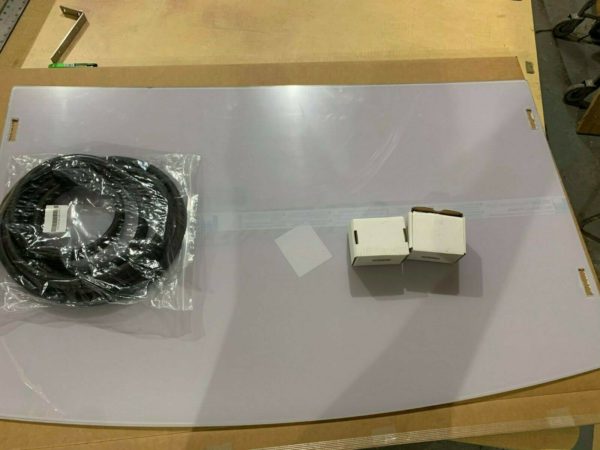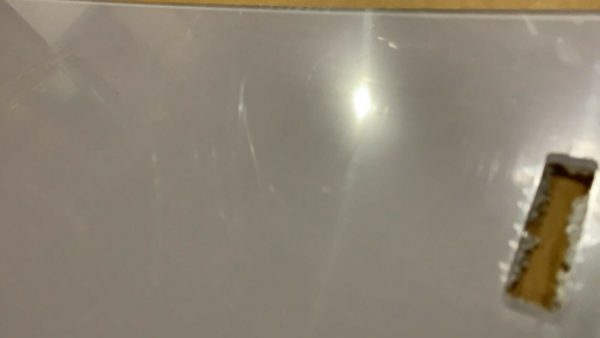 SuperATV Standard Front Full Windshield for Polaris Ranger XP 570 / 900 / 1000
$199.96
Only 1 left in stock
Description
Manufacturer SKU:
WS-P-RAN-001-75
Item Condition:
"Used," Excellent condition. This is a customer-returned "Scratch 'n Dent" item. Please see the "Scratch 'n Dent" section at the bottom of this listing's description for more information about this type of product.
Windshields are typically returned because they were accidentally ordered for the incorrect machine. May have scratches, dings, and/or scuffs – Film may be partially or completely removed.
Description from the Manufacturer:
Work and Ride in Comfort
Nothing comes between you and getting the job done—especially not dust, wind, or rain. To get unmatched protection from the elements, you need this SuperATV Full Windshield for your Polaris Ranger. The next time you're hauling cargo across your property or unwinding on the trails, you'll be able to do it without worrying about rain or trail debris getting into your cab. There's no better way to get premium strength and protection without paying a premium price.
Carefully Crafted
This Polaris Ranger windshield is carefully designed to follow the contours of your side-by-side. That perfect fit, along with the full-length bulb seal and heavy-duty clamps, ensures that your windshield won't rattle on bumpy rides. It's super easy to install—just apply the seal, clamp it on, and go! And removing it is just as simple, so you're never more than a few minutes away from that open-cab feeling.
Polycarbonate Construction
This windshield is made from 1/4" polycarbonate, which is 250 times more impact resistant than glass. Hard-hitting branches and unfortunate rollovers are no match for poly. A windshield this strong lets you work hard and play harder—no worrying about it cracking or breaking.
A UTV Windshield like No Other
When it comes to UTV windshields, nobody does it like SuperATV. We've manufactured and shipped more top-quality windshields than anyone else in the industry. Off-road enthusiasts choose SuperATV because of our cutting-edge technology and a team of industry-leading experts. So when it's time to equip your machine with some extra protection, put your trust in SuperATV.
Fitment from the Manufacturer:
Polaris Ranger XP 570 (PRO-FIT Cab) : 2015-2016
Polaris Ranger XP 570 Crew (PRO-FIT Cab) : 2015-2016
Polaris Ranger XP 900 : 2013+
Polaris Ranger XP 900 Crew : 2014+
Polaris Ranger 1000 : 2020+
Polaris Ranger 1000 Crew : 2020+
Polaris Ranger 1000 Diesel : 2015-2018
Polaris Ranger 1000 Diesel Crew : 2015-2018
Polaris Ranger XP 1000 : 2017+
Polaris Ranger XP 1000 Crew : 2017+
Polaris Ranger XP 1000 High Lifter Edition : 2017+
Polaris Ranger XP 1000 High Lifter Edition Crew : 2017+
Polaris Ranger XP 1000 NorthStar Edition : 2017+
Polaris Ranger XP 1000 NorthStar Edition Crew : 2017+
Polaris Ranger XP 1000 Back Country Edition : 2019
Polaris Ranger XP 1000 Back Country Crew Edition : 2019
Polaris Ranger XP 1000 Texas Edition : 2020+
Polaris Ranger XP 1000 Texas Edition Crew : 2020+
Polaris Ranger XP 1000 Trail Boss : 2021+
Polaris Ranger XP 1000 Trail Boss Crew : 2021+
Polaris Ranger XP 1000 Waterfowl Edition : 2021+
Polaris Ranger XP 1000 Waterfowl Edition Crew : 2021+
Polaris Ranger XP 1000 Big Game Edition : 2021+
Polaris Ranger XP 1000 Big Game Edition Crew : 2021+
NOTE: Can be used with most soft or hard tops
Features from the Manufacturer:
Protects against debris and the elements
Made of 1/4" polycarbonate—250x stronger than glass and 25x stronger than acrylic
Fits the contours of your cage and hood perfectly
Can be used with soft or hard tops
Made in the USA
Additional information
| | |
| --- | --- |
| Condition | Used |
| Notes | "Used," Excellent condition. This is a customer-returned "Scratch 'n Dent" item. Please see the "Scratch 'n Dent" section at the bottom of this listing's description for more information about this type of product. |