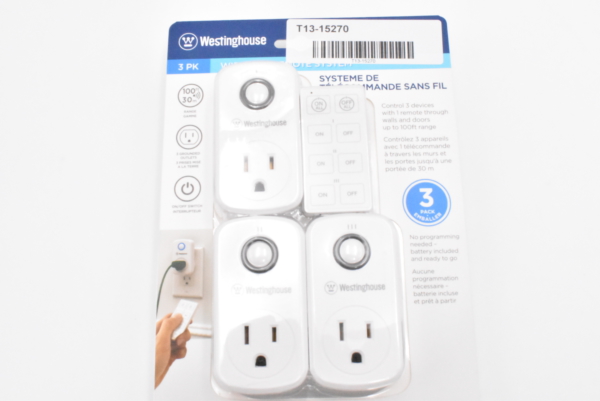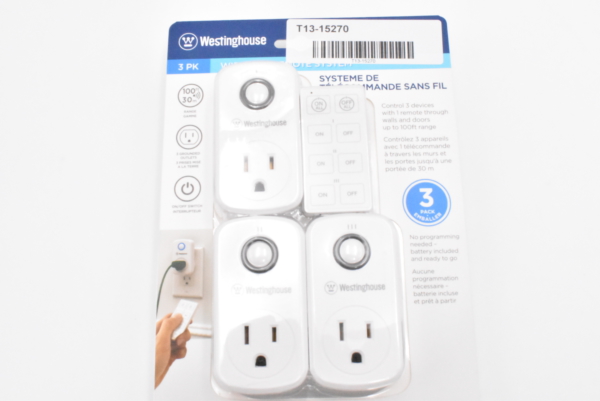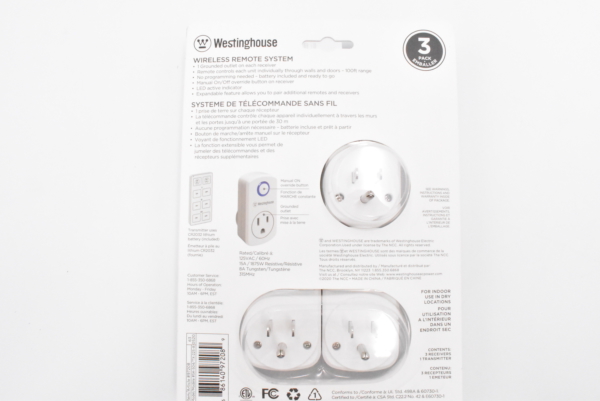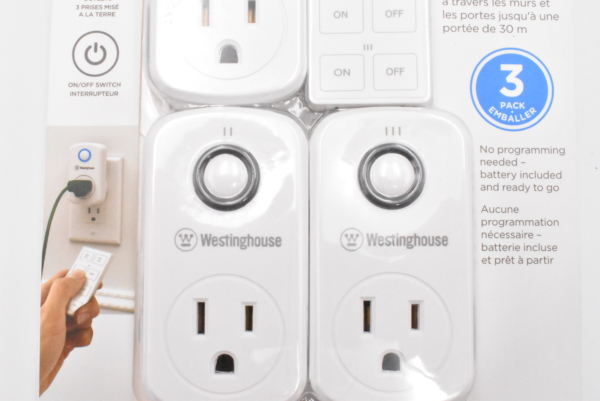 Westinghouse 3-Pack Indoor Wireless Remote Plug Outlet System
$24.95
Out of stock
Description
Description from the Manufacturer:
UPC: 686140972089
Brand: Westinghouse
Quantity: 3-Pack
Area: Indoor
Feature: Wireless
Type: Remote Plug Outlet System
Model: 97208
Color: White
Power Supply: 125VAC/60Hz/15A/1875W | 8A Tungsten | 315MHz
Control 3 devices with 1 remote through walls and doors up to 100ft range.
FEATURES:
• 1 Grounded outlet on each receiver.
• Remote controls each unit individually through walls and doors – 100ft range.
• No programming needed – battery included and ready to go.
• Manual On/Off override button on the receiver.
• LED active indicator.
• Expandable feature allows you to pair additional remotes and receivers.
---
Test Results
We tested this by doing the following:
inspected for damage..none
Works as expected:
Parts Included in box (only what is listed here is included):
Notes about this item: NEW IN SEALED PACK
Tested at: June 9, 2021, 2:09 pm
Only logged in customers who have purchased this product may leave a review.