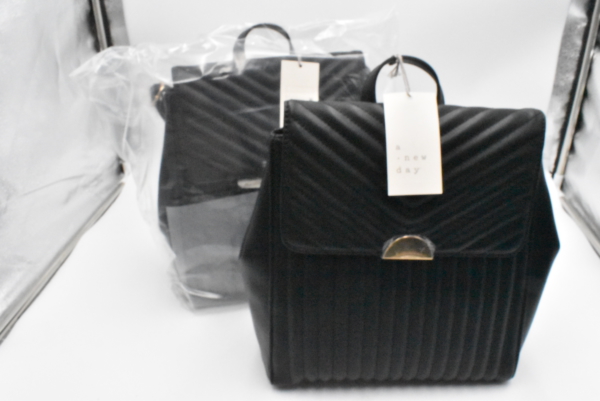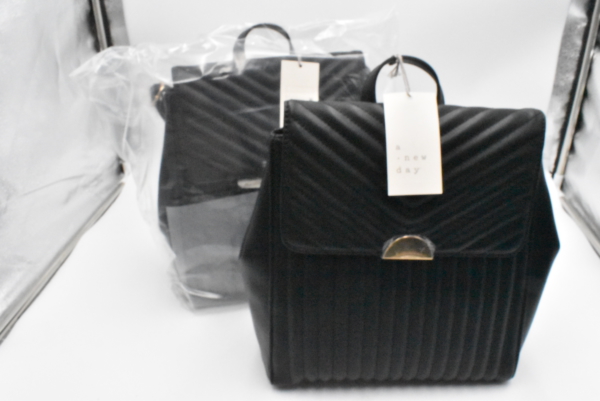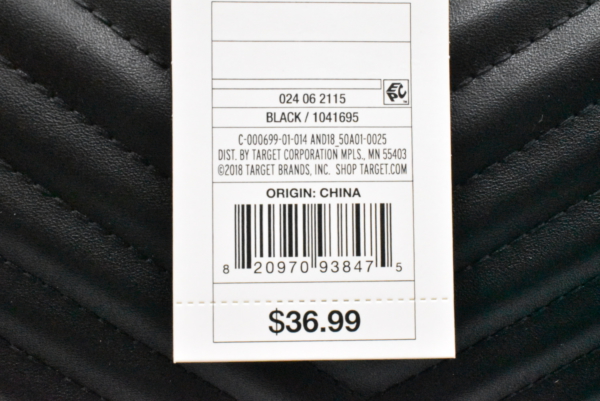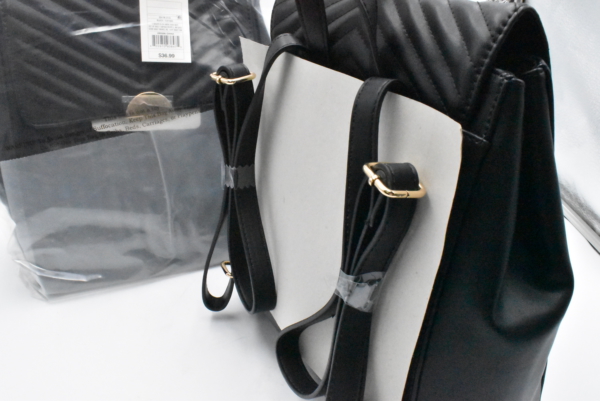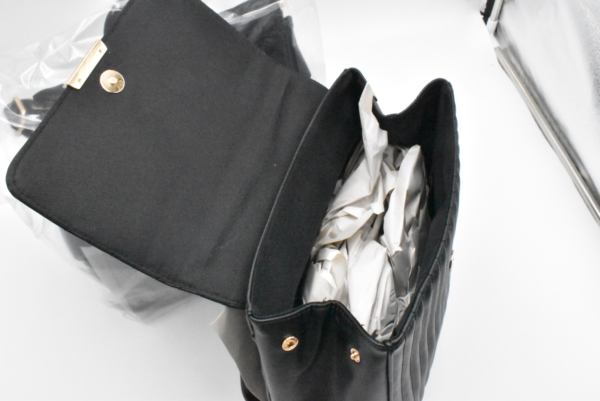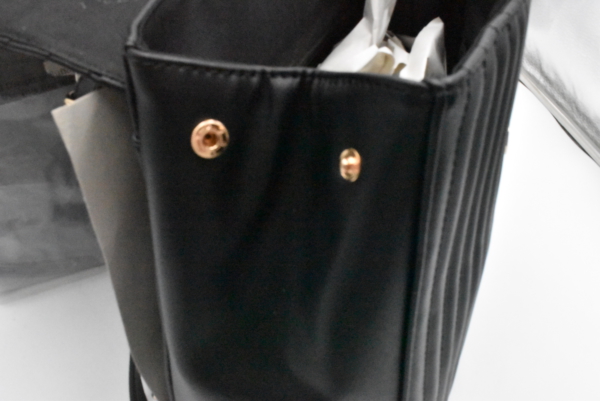 A New Day Black Quilted Flap Backpack Womens Purse – 2 Pack
Only 1 left in stock
Description
Description from the Manufacturer:
This Quilted Backpack from A New Day? gives the vintage-inspired style a sleek modern update with its functional design. A classically shaped fashion backpack has a flap-style closure covered with cleanly stitched quilted detailing in a chevron pattern for a sleek and stylish look. The interior has plenty of room for the items you need when you're on the go, and a few small compartments for organization. With adjustable shoulder straps and a top handle for easy carrying or hanging, this quilted fashion backpack is perfect for any casual-cool ensemble you create for the weekend or work week.
Color: Black.
Gender: female.
Age Group: adult.
Pattern: Solid.
Set of 2
Test Results
We tested this by doing the following:
inspected for damage..none
Works as expected:
Parts Included in box (only what is listed here is included):
2- 12 inch back packs/bags
Notes about this item: new
Tested at: June 14, 2021, 2:21 pm
Only logged in customers who have purchased this product may leave a review.