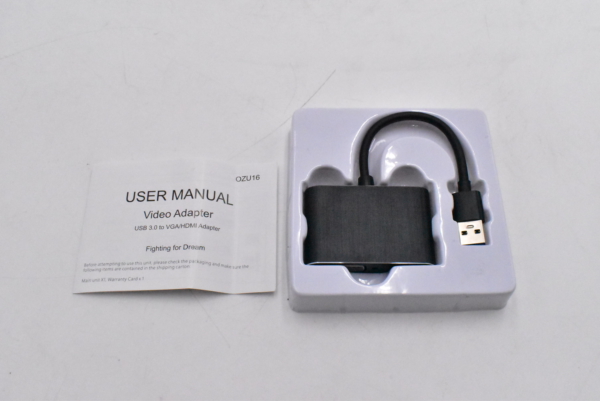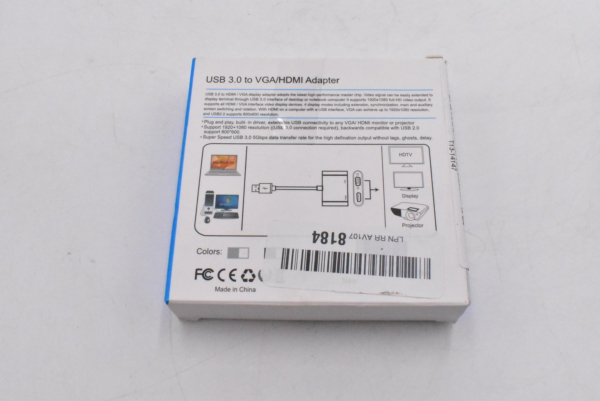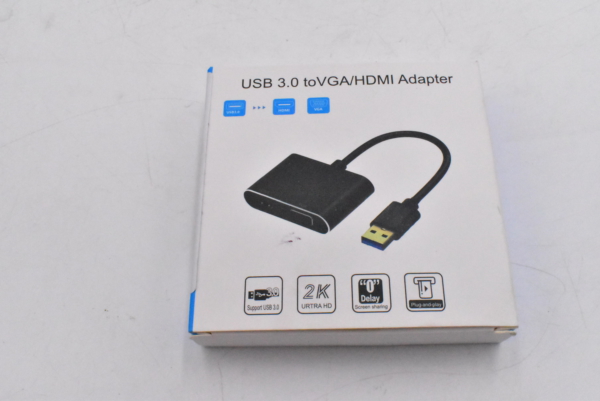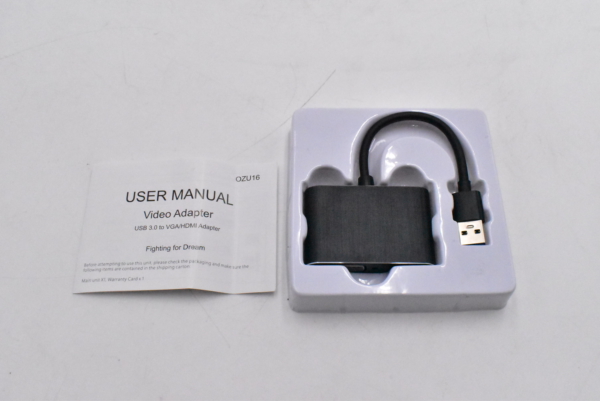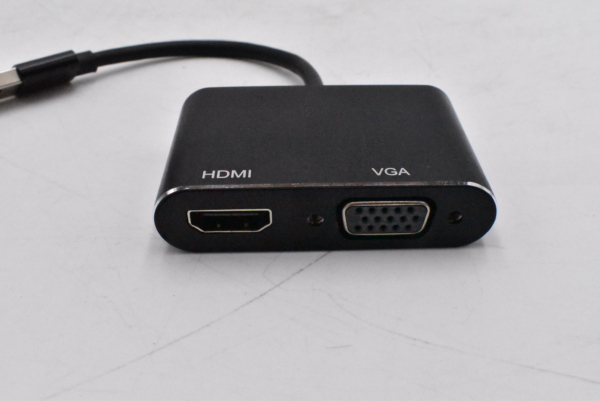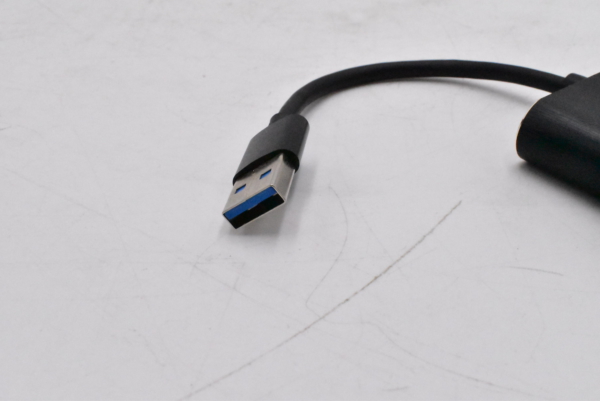 USB 3.0 to HDMI VGA/HDMI Adapter Black
$21.24
Out of stock
Description
USB to HDMI VGA Adapter, USB 3.0 to HDMI Converter 1080P HDMI and VGA Sync Output Support Compatible with Windows 10/8/7 Only (Black)
Description from the Manufacturer:
1.Dual output: This adapter can extend up to 2 screens at the same time.
2.HDMI output scales up to 1920 x 1080 @60Hz. It supports all HDMI / VGA interface video display devices.
3.Display modes include expansion, synchronization, main and auxiliary screen switching and rotation.
4.Aluminum Casing Material, Plug and Play.
Product Specifications:
Input port: USB 3.0 or USB 2.0
Output port: HDMI Output, VGA Output
Color: Black
Package Includes:
1 x USB 3.0 to HDMI VGA Converter
Note:
1.Confirm the system of your computer/laptop is Windows7/8/10,it does not work for other systems(Linux, Chrome OS).
2.Check your usb port if it is loose or not, and change another port to try.
3.While plug this adapter to your computer, you will see there is a new USB device folder in your computer, then double clicks to install the driver.
If you cannot get it work with the internal driver in the device, please manual download & install the latest driver. There is Driver link: (URL:https://support.frescologic.com/portal/home),
then install the driver and RESTART your computer.(Please remove the adapter while you restart computer.)
4.If found it can't convert high quality pictures on your monitor, please check if you plug the adapter on a USB3.0 port of your computer or not.
5.If your computer/laptop have USB 2.0 port only, DON'T BUY this adapter. It does also works USB 2.0 port, but for USB 2.0 port the max resolution support 800*600 only.
6.Both HDMI and VGA output supports VIDEO to monitor/HDTV. HDMI also supports AUDIO output, but VGA doesn't have that capability.
---
Test Results
We tested this by doing the following:
plugged in and tested power
Works as expected:
Parts Included in box (only what is listed here is included):
Notes about this item:
Tested at: May 11, 2021, 4:14 pm
Additional information
| | |
| --- | --- |
| Condition | New other |
| Notes | open box, new item |
Only logged in customers who have purchased this product may leave a review.