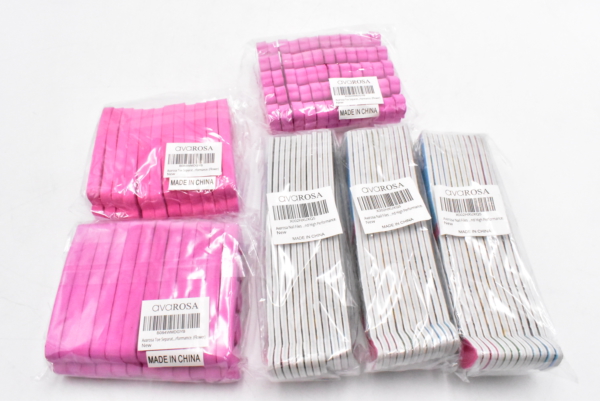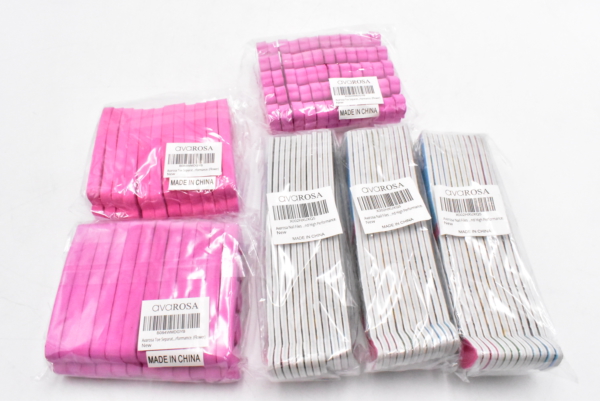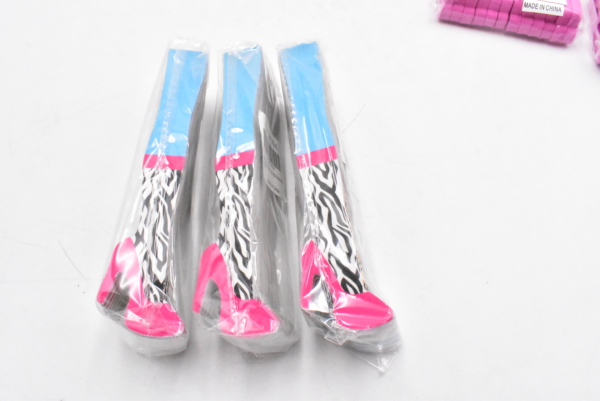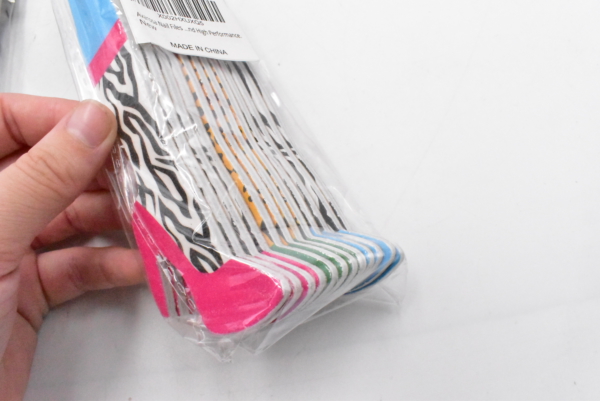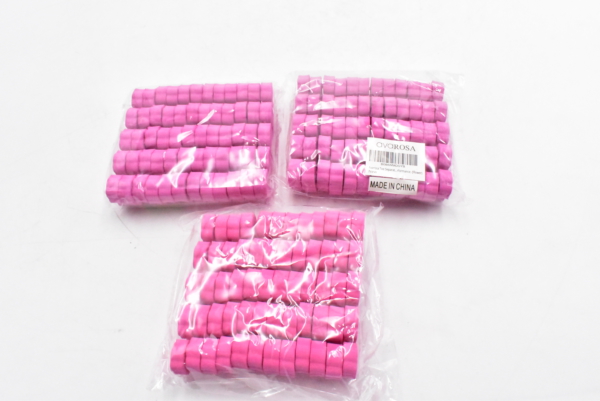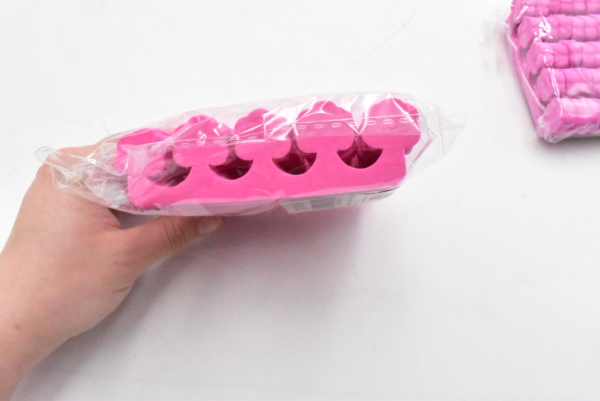 Bundle Avarosa 3 Pack Toe Separators And 3 Pack High Heel Nail Files
Out of stock
Description
Nail File:
Professional Nail Files set, 12 pcs, Double Sided 150 Grit. These 12 nail files could help users face each moment in life elegantly and leisurely when it is needed

Suitable for commercial and personal purpose, trimming and shaping users' nails according to the needs of users. The experience of users would be promoted greatly by using Avarosa Nail Files.

Premium Quality and High Performance, Comfortable texture. Good Conditions with low price, Each set is well packed in the form of OPP bag, seal and safe.

Size: 7*1.6*0.15 Inch (17.8*4.2*0.4 CM). Convenient and Portable. Color: Blue, Green, Pink and Orange with High Heel Design.

Terrific gifts for females who love cute nails in special days such as Birthday, Valentine's Day, Galentine's Day, Christmas Day etc.
Toe Separators:
Fixed Position: The tool can be used to separate the fingers or toes, prevent vibration or scratch wet nail polish, for manicure or polishing, filing, buffering or any other pedicure tasks.

Premium Materials: Made of soft sponge material delivers ultra soft and comfortable touch feelings.

Easy To Use: Whenever you want to perfectly apply nail polish on your toenails, you must simply put on the foam separators so that each toe is straight and isolated from the others.

Reusable: The toe separators that are washable and can be easily disinfected so that you can reuse them anytime you need.
---
Test Results
We tested this by doing the following:
inspected for damage, new, open box.
Works as expected:
Parts Included in box (only what is listed here is included):
3x 12 pack toe seperators, 3x 12 pack nail files
Notes about this item:
Tested at: May 28, 2021, 11:41 am
Only logged in customers who have purchased this product may leave a review.