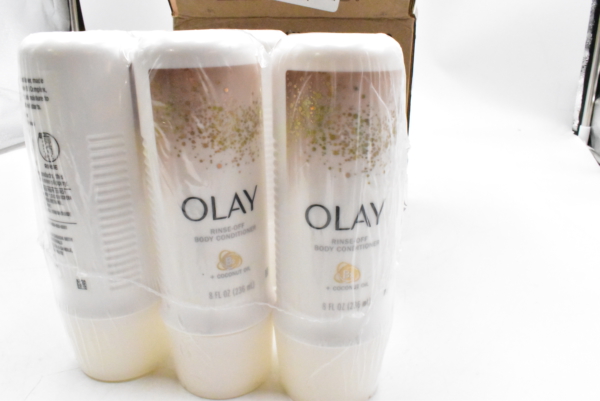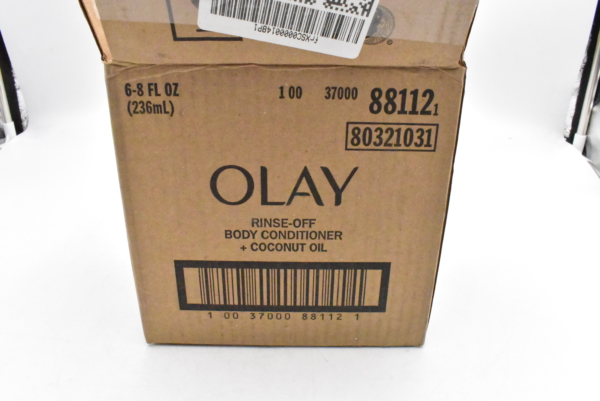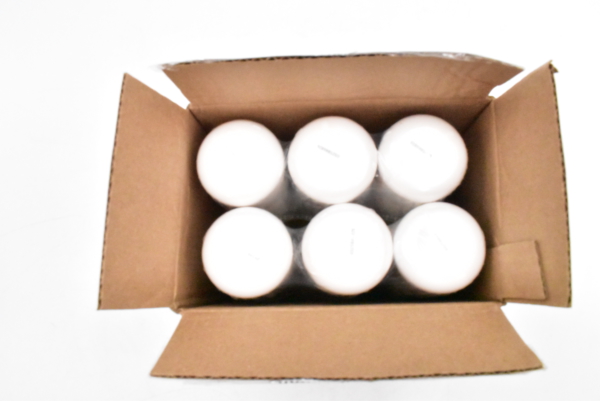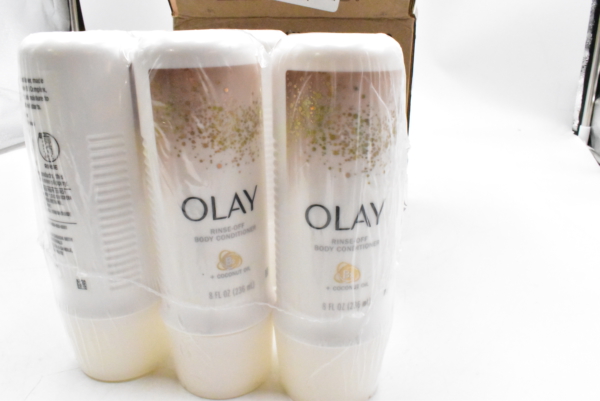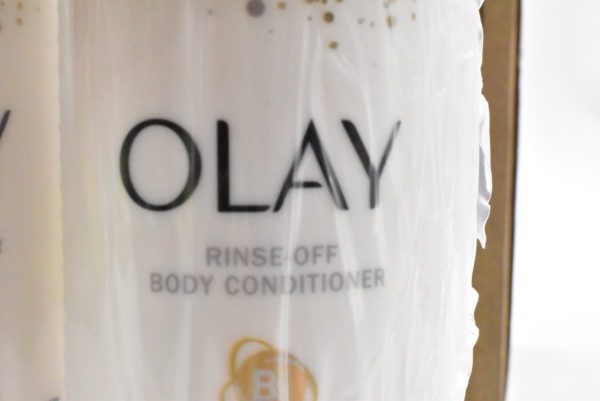 Olay In-Shower Rinse-Off Body Conditioner With B3 Coconut Oil 8 fl oz – 6 Pack
$24.88
Out of stock
Description
Description from the Manufacturer:
You condition your hair, why not your skin? Olay Rinse-off Body Conditioner works to stop dry skin before it starts, and before you even get out of the shower. Flaunt healthy-looking, gorgeous skin all day long with this skin-quenching, in-shower body conditioner. This formula is infused with the good stuff, like coconut oil and Vitamin B3 Complex, so you won't need to apply moisturizer out of the shower—unless you want to. Shower yourself in Olay's 60 years of skin science to visibly transform your skin in just 2 weeks. Cleanse your skin to remove dirt, oil, or makeup. And if you feel like you need a little extra oomph, try a scrub. Treat your complexion concerns with skin-specific formulas like brightening serums, smoothing eye creams, or hydrating mists. A little pampering goes a long way. Moisturize to protect your skin. For daytime, use a formula with SPF and for nighttime use a nourishing formula. Hydrated skin is happy skin!
Features from the Manufacturer:
CONDITION THE SKIN YOU'RE IN: Stop dry skin in its tracks with this whole-body moisturizing conditioner
IN-SHOWER INTENSE MOISTURE: Massage this creamy skin conditioner all over after cleansing, then rinse it off before hopping out of the shower and patting dry
LASTING HYDRATION: Formulated with coconut oil, our concentrated moisturizer gives you moisturized skin you can see and feel through the day
OLAY EXPERTISE: Backed by 60 years of beauty science
"B" IS FOR BEAUTIFUL: Now formulated with Olay's Vitamin B3 Complex skin care ingredient to help transform your skin
---
Test Results
We tested this by doing the following:
INSPECTED FOR DAMAGE. NONE
Works as expected:
Parts Included in box (only what is listed here is included):
Notes about this item: NEW IN SEALED PKG
Tested at: May 26, 2021, 3:03 pm
Only logged in customers who have purchased this product may leave a review.