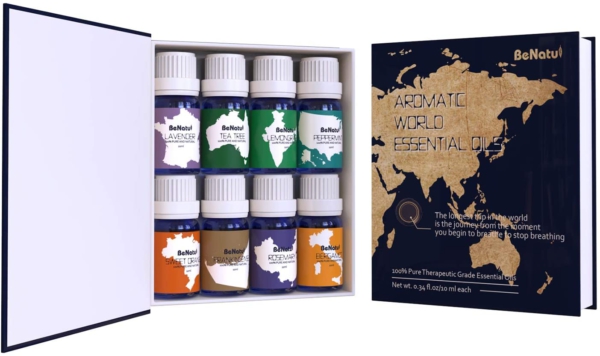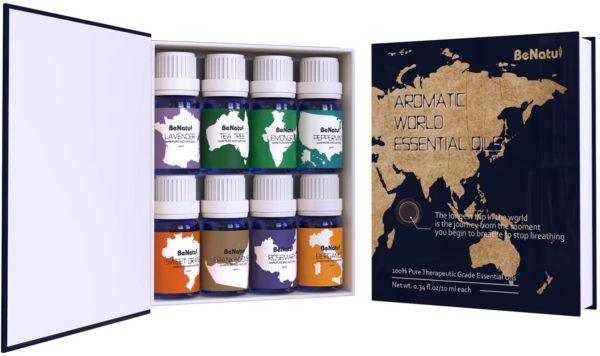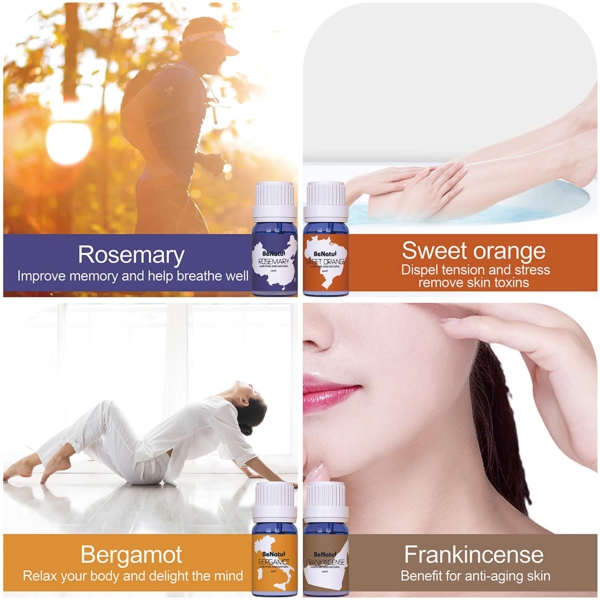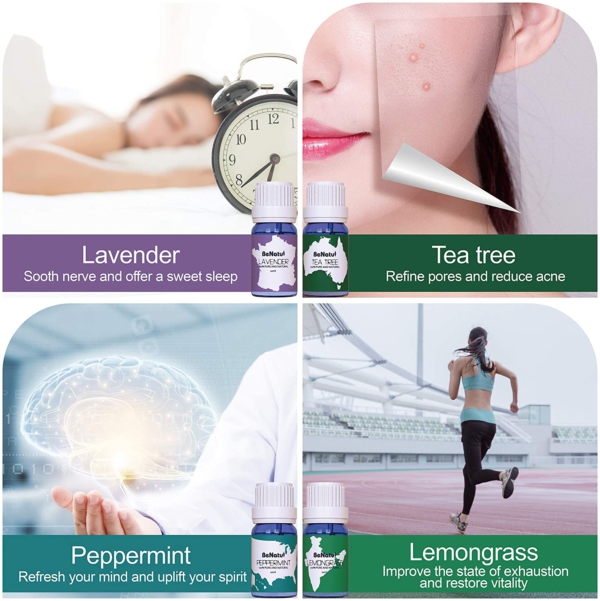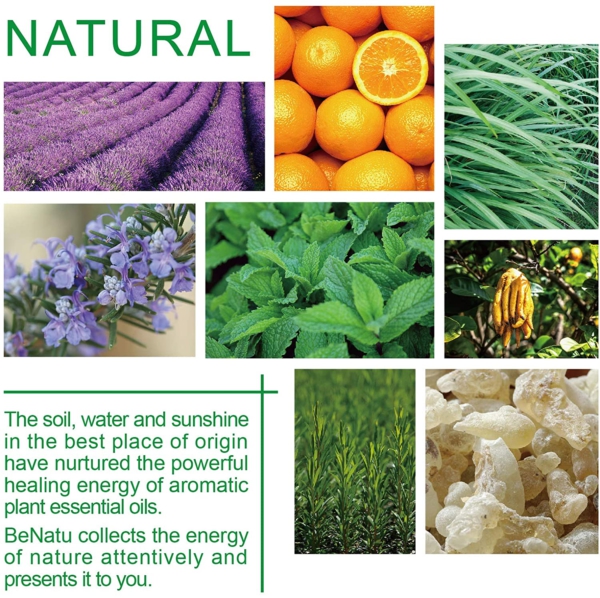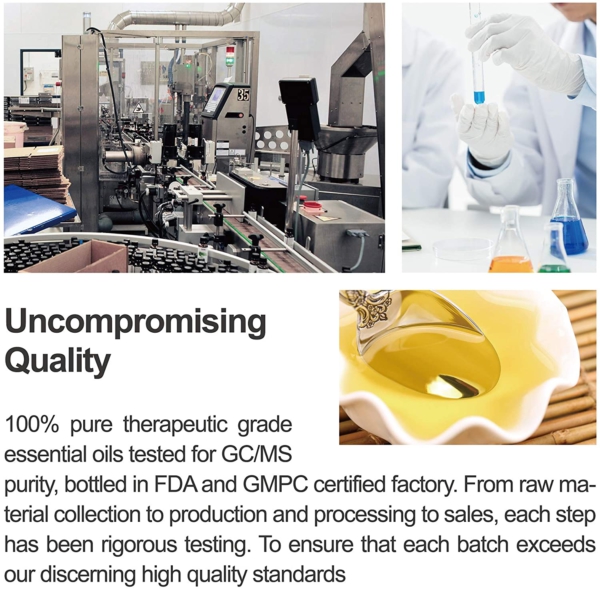 Essential Oils 8 Scent Set for Diffuser – Pure & Organic Aromatherapy Kit
$14.95
Out of stock
Description
Essential Oils Set (Peppermint, Lemongrass, Frankincense, Lavender, Tea Tree, Rosemary, Orange, Bergamot) for Diffuser – Pure & Organic Aromatherapy Kit for Massage, Soap Making, Bath – by Benatu
This is still sealed in the manufacturers wrapping.
Quantity in package: 8
Scents: Lavender, Tea Tree, Lemongrass, Peppermint, Sweet Orange, Frankincense, Rosemary, Bergamot
Bottle Size: 0.34 fl oz / 10 ml each
Features from the Manufacturer:
Pure Therapeutic Grade: BeNatu holds 8 high purity essential oils tested for Gc/Ms purity, 10ml each. Pure therapeutic grade and undiluted essential oil. No additives, fillers, bases or carriers added.
Natural Scent for Diffuser: Fresh, concentrated and penetrating scents, suitable for many aroma diffuser or humidifiers. Suitable for home, office and car. High Purity and organic essential oils, the long-lasting fragrance won't cause any discomfort in long time use.
Benefits: Lavender makes you sleep well. Tea tree improves acne. Peppermint uplifts your spirit. Lemongrass restores vitality. Rosemary helps breathe well. Orange promotes to detox. Bergamot delights your mind. Frankincense is good for aged skin.
Giftable Set: 8 dark-blue bottles come in a hard, book-like box with world map pattern, magnetic closure, and a guide with colorful pages. The raw material of each oil is from a different area of the world. Suitable as a gift for friends and family
DIY Usage: External use only, combined with other pure oils into your lotion, shampoo etc. Or used with carrier oils for massage, skin & hair care, chakra balancing, soap making and bath.
Important information
Safety Information
Most of pure essential oils cannot be directly applied to the skin to avoid burns or allergies. It must be diluted in carrier oil before it can be widely used on the skin. Only lavender and tea tree essential oil can be applied at 100% dose to a small area of 1 mm skin. Essential oil is highly volatile with a specific aroma, so it must be kept in a closed, dark glass bottle. After use, please immediately tighten the bottle cap and store it in a light-proof, normal temperature and ventilated environment (preferably under 18℃ ).The special wooden box is the best place to store, which is good for blocking the temperature difference of the environment. Essential oils with the rubber burette should be careful not to over absorb the essential oils into the rubber, essential oils will react with the rubber. All kinds of essential oils have their own characteristics, and the dosage drops should be used carefully in low dose.
Indications
Cannot be taken internally. They can be used for aromatherapy, bath, massage, etc. Essential oils are no substitute for medicines. Patients need to see a doctor when they are ill. Aromatherapy is similar to traditional medicine, but it is not a nursing way to replace traditional medicine. So it can not treat all kinds of internal and external diseases.
Ingredients
Plant essential oils
Directions
• Essentials oils can also be diluted by mixing a few drops into shampoo, body wash, bath water or cleaning product. • Add a few drops to water reservoir of diffuser or humidifier for room aromatherapy use. • For use on skin or hair, dilute essential oil in carrier oil and massage. Before massage, wash your hands and dribble an appropriate amount into your palms. Rub your hands together to get hot, gently press them against the related parts with professional massage techniques.
Legal Disclaimer
Possible skin sensitivity. Keep out of reach of children. Avoid contact with eyes when using. If contact with eyes is found, please use plenty of water to rinse immediately. Before use on fragile skin, skin tests should be done on the inside of the wrist or behind the ear. Babies, pregnant women and people with chronic diseases should avoid using essential oils. Unless directed by a professional aromatherapist.
Statements regarding dietary supplements have not been evaluated by the FDA and are not intended to diagnose, treat, cure, or prevent any disease or health condition.
Only logged in customers who have purchased this product may leave a review.