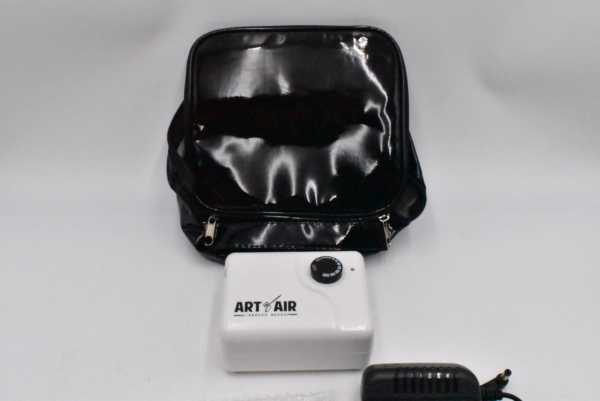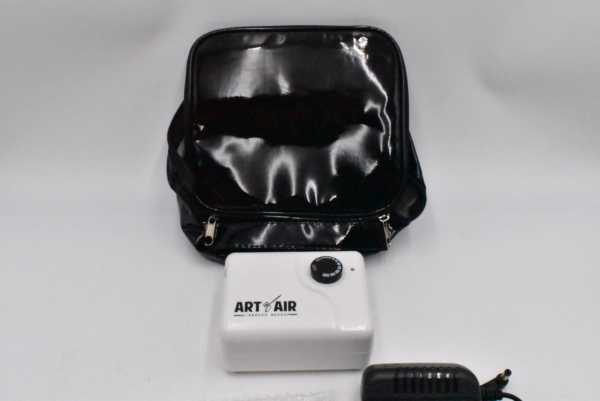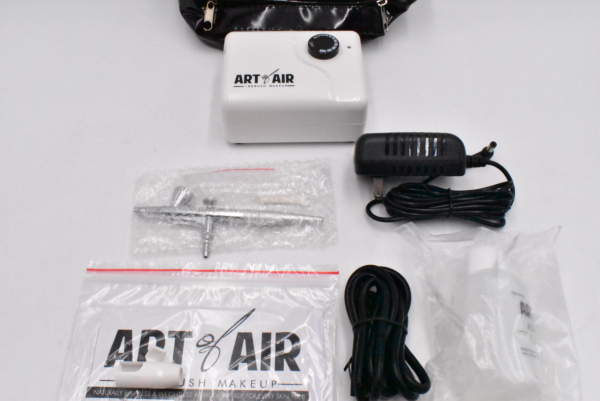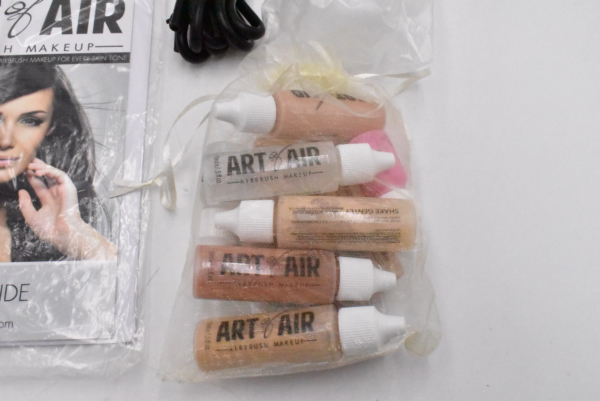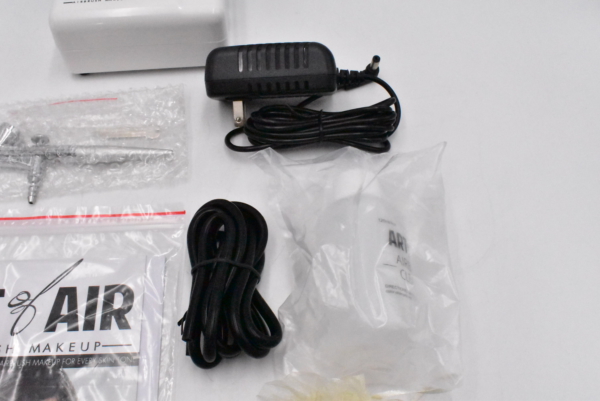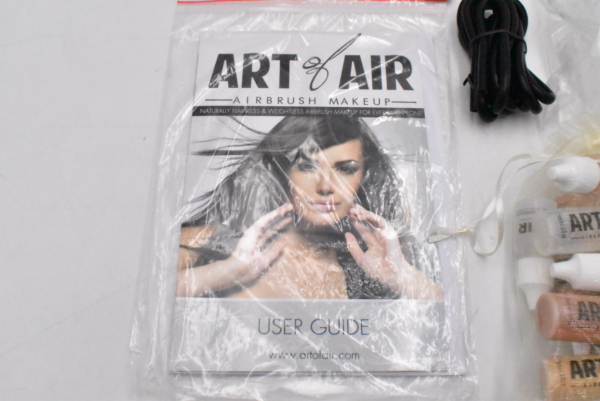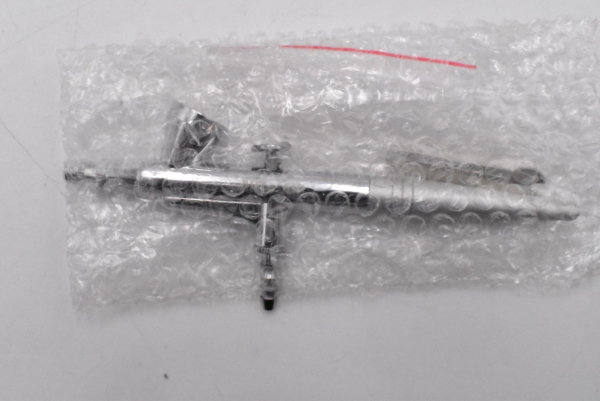 Art of Air Pro Airbrush Cosmetic Makeup System 6pc Foundation Set Fair to Medium
Out of stock
Description
Art of Air Professional Airbrush Cosmetic Makeup System / Fair to Medium Shades 6pc Foundation Set with Blush, Bronzer, Shimmer and Primer Makeup Airbrush Kit
Description from the Manufacturer:
* Super Quiet Mini Airbrush Compressor with Fully Adjustable Airflow Control Settings, 6 Foot Push on Rubber Airbrush Hose and Airbrush Holder. Operates at 12V DC with a 110V AC plug in Adapter
* Airbrush Cleaner (4oz Bottle)
* Deluxe Carrying Bag
*Pearl Shimmer Highlighter(1/4 oz Bottle) to create a radiant pearlized effect and emphasize features on body, face, eyes and cheeks
*Papaya Blush(1/4 oz Bottle) Perfectly pigmented to achieve a natural healthy-looking color that instantly brightens your complexion.
*Tropical Bronzer(1/4 oz Bottle) A radiant enhancer for eyes and cheeks to achieve that healthy radiant after sun glow.
*Anti-Aging Moisturizing Primer(1/2 oz Bottle) for use before, during or after makeup is applied.
*Professional Precision Single-Action Gravity Feed Airbrush with a 0.4mm Tip & 1/16 oz Cup. Airbrush is designed to provide an ultra fine mist of makeup, allowing you to achieve a flawless, soft natural complexion.
*Fair to Medium Tone Makeup Foundation(6 x 1/2oz bottles) : Golden Olive, Sand, Hon
---
Test Results
We tested this by doing the following:
INSPECTED FOR DAMAGE. NONE FOUND
Works as expected:
Parts Included in box (only what is listed here is included):
1 AIR BRUSH KIT WITH COMPRESSOR AND MAKEUP BOTTLES AND CARRING CASE
Notes about this item: 
NEW IN SEALED PACKAGE
Tested at: May 7, 2021, 3:42 pm
Only logged in customers who have purchased this product may leave a review.