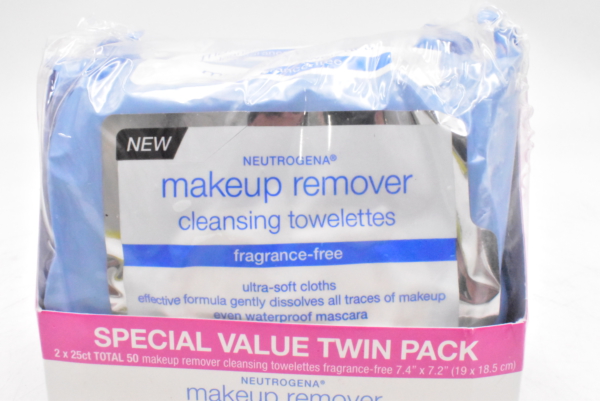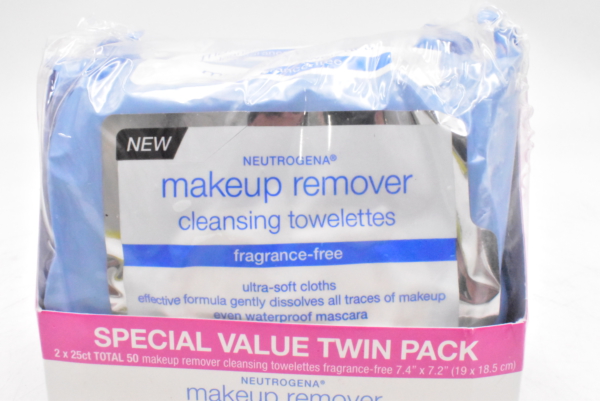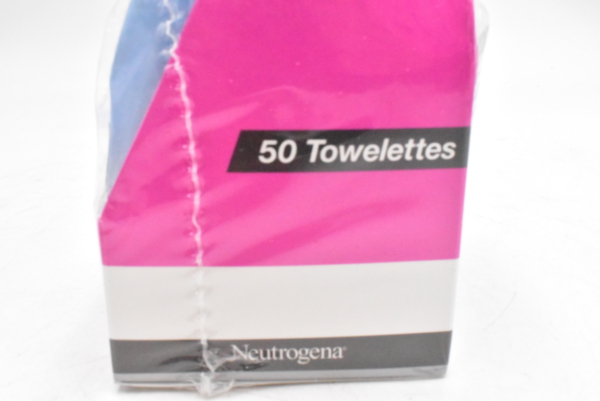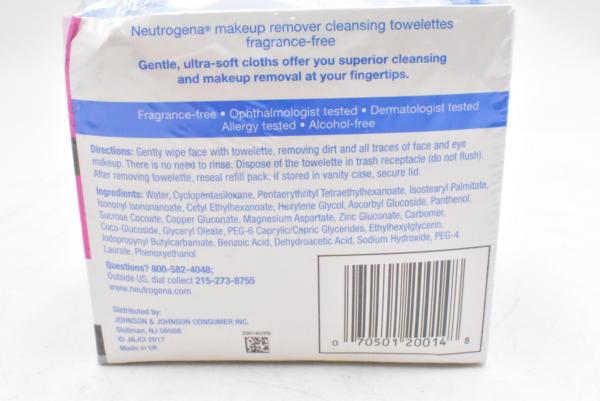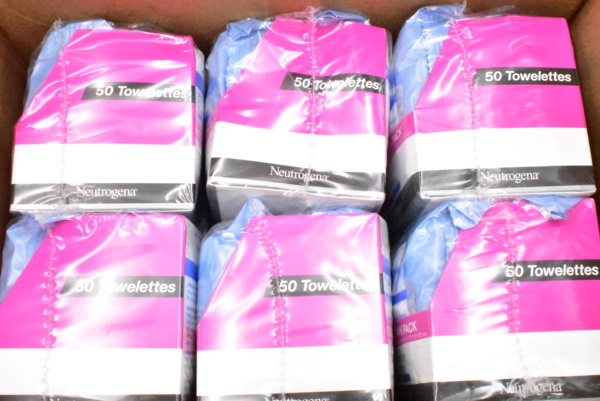 Neutrogena Cleansing Fragrance Free Makeup Remover Facial Wipes 24 Pack Bundle
Only 1 left in stock
Description
Neutrogena Cleansing Fragrance Free Makeup Remover Facial Wipes, Daily Cleansing Facial Towelettes for Waterproof Makeup, Alcohol-Free, Unscented, Value Twin Pack, 25 Count, 2 Pack x 12
2 Pack Count: 12
Total Towelettes: 600

Description from the Manufacturer:
Style: Fragrance Free
Use Neutrogena Makeup Remover Cleansing Face Wipes to remove your most stubborn makeup–even waterproof mascara. In one step, these pre-moistened & fragrance-free facial towelettes leave your skin feeling thoroughly clean with no heavy residue, so there's no need to rinse. Formulated to be gentle on skin, these fragrance- and alcohol-free cleansing face wipes are gentle enough to use around the eye area, even for contact lens wearers. Neutrogena Makeup Remover Cleansing Towelettes are ophthalmologist, dermatologist, and allergy tested. Add these fragrance-free wipes to your daily at-home cleansing skincare routine
---
Test Results
We tested this by doing the following:
inspected for damage..none
Works as expected:
Parts Included in box (only what is listed here is included):
Notes about this item: NEW…@ 6.00$EA
Tested at: June 8, 2021, 12:42 pm
Only logged in customers who have purchased this product may leave a review.