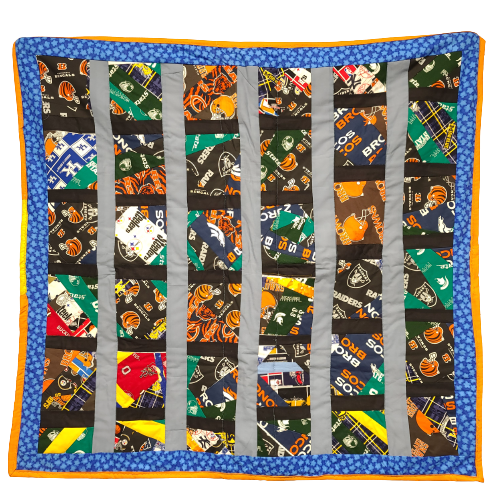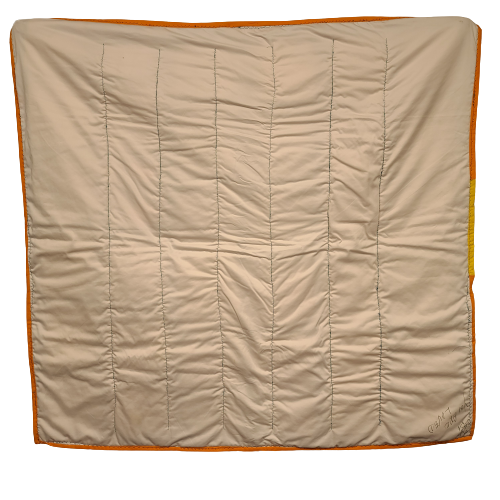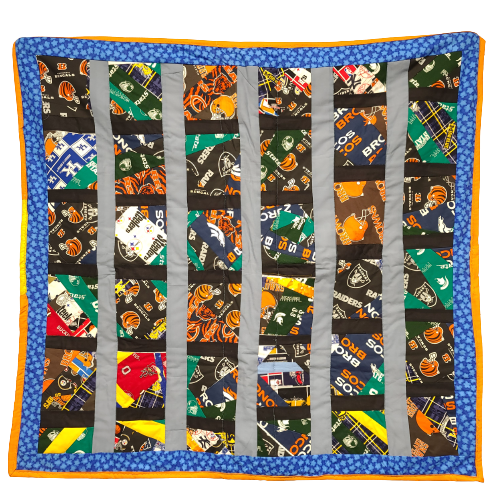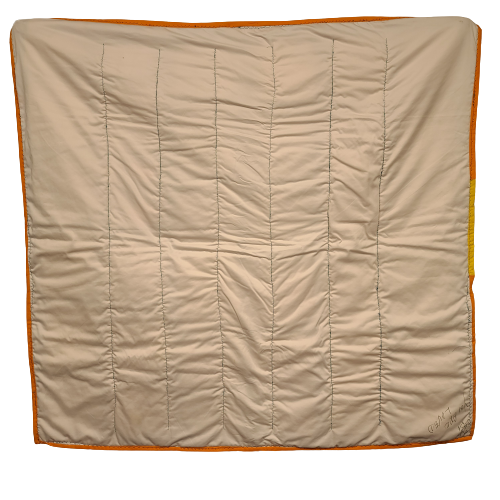 Sports Teams Football Logo Homemade Quilted Blanket 43.5″ x 46.5″ Bengals Packers
Only 1 left in stock
Description
This blanket is in good, used condition. It is handmade and some of the stitching isn't very good or in the right place. Some is also loose. Please look at pictures. Some areas may need fixed.
Blanket was sanitized so it will need washed as it smells like sanitizing spray. It measures approx. 43.5″ x 46.5″. The outer edge is orange minus one area that's yellow. It features many NFL teams, basketball, and possibly baseball on it including the Cincinnati Bengals, UK, Packers, Raiders, Michigan University, and more!
---
Test Results
We tested this by doing the following:
Parts Included in box (only what is listed here is included):
Notes about this item:
Few small spots – mostly on quilt white backing. Has signature and date on back of when it was made in marker.
Tested at: February 1, 2022, 7:46 pm
Additional information
| | |
| --- | --- |
| Condition | Used |
| Notes | Used, good. |
Only logged in customers who have purchased this product may leave a review.