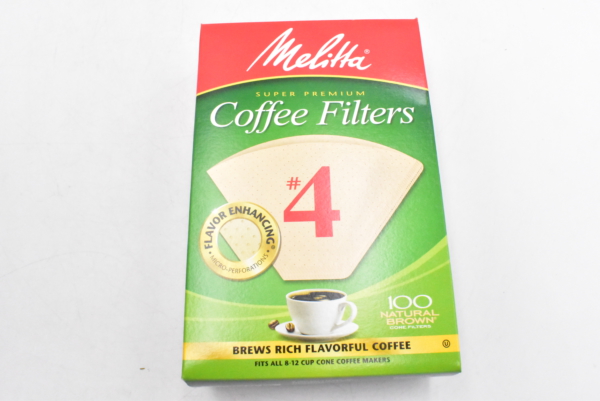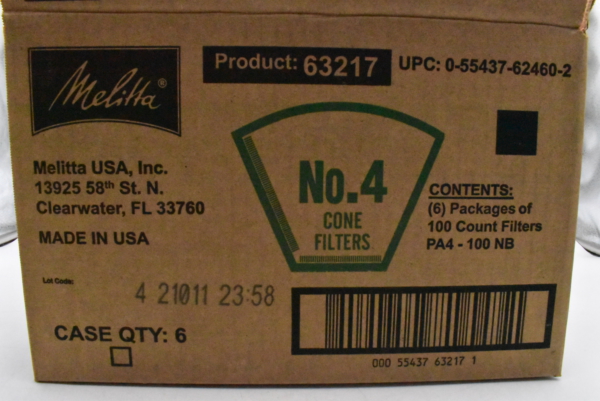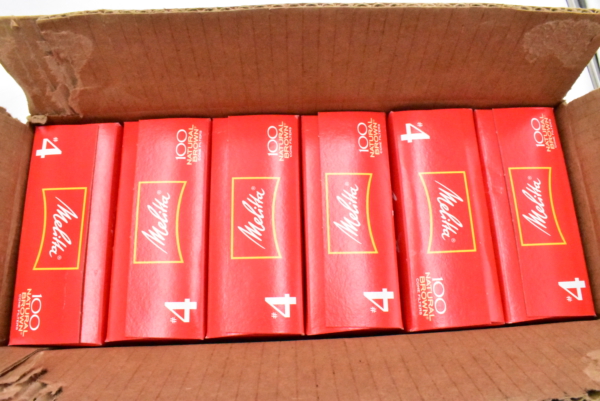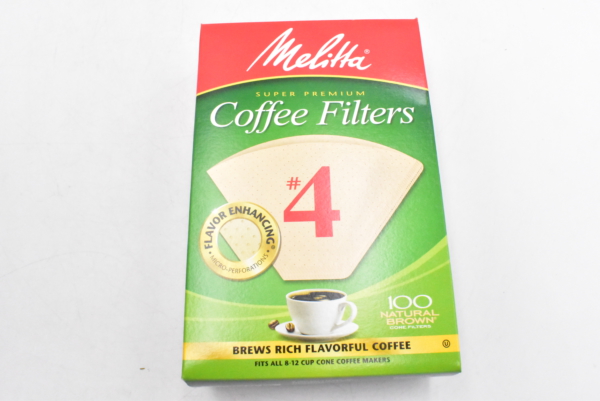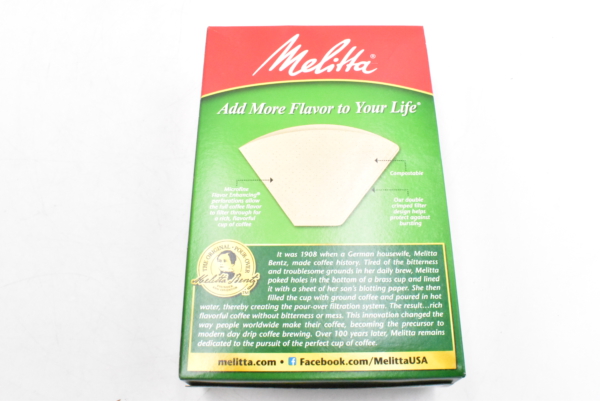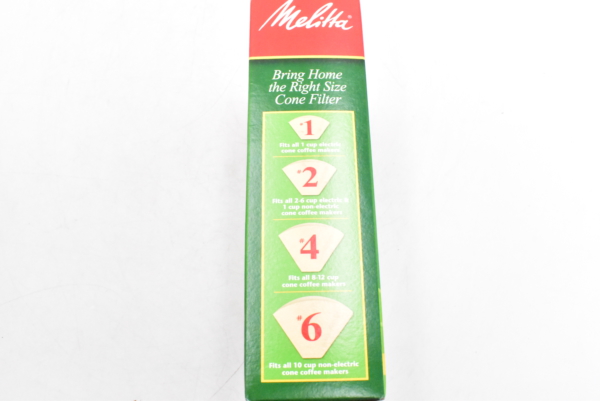 Melitta #4 Natural Brown Cone Coffee Filters 100 Ct Box (Pack Of 6)
$44.88
Out of stock
Description
Description from the Manufacturer:
Microfine Flavor Enhancing perforations allow the full coffee flavor to filter through for a rich, flavorful cup of coffee. Melita is proud to be part of the Global ReLeaf program by making an annual donation to support this national education and action campaign aimed at improving the earth's environment one tree at a time.
---
Test Results
We tested this by doing the following:
INSPECTED FOR DAMAGE.. NONE
Works as expected:
Parts Included in box (only what is listed here is included):
Notes about this item:   new in sealed boxes
Tested at: June 3, 2021, 8:28 am
Only logged in customers who have purchased this product may leave a review.