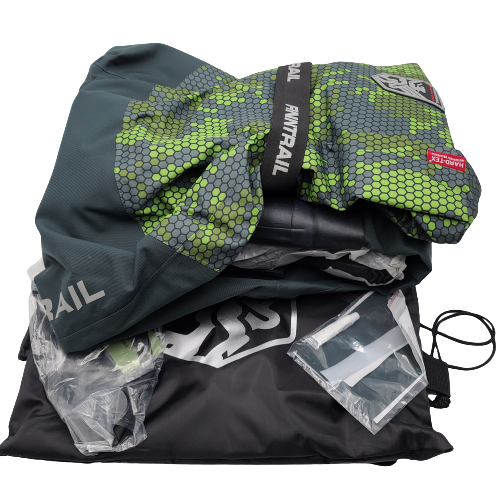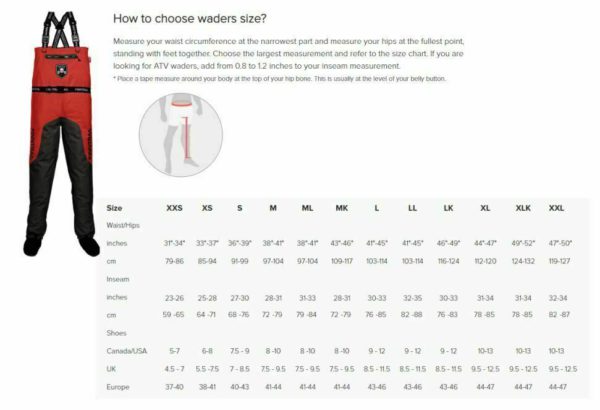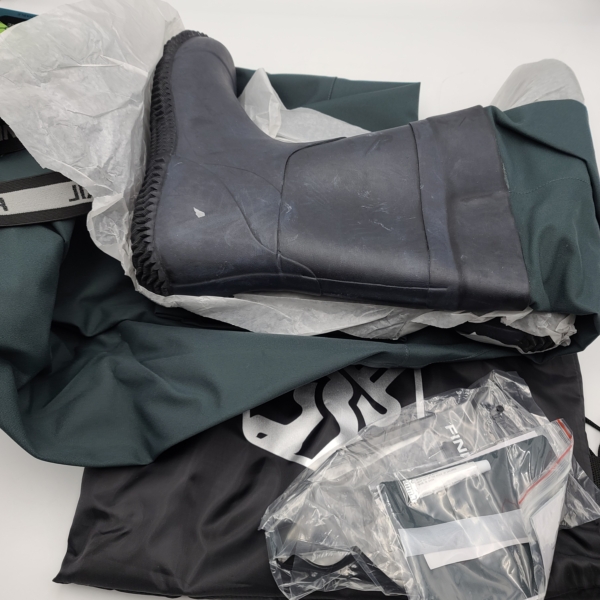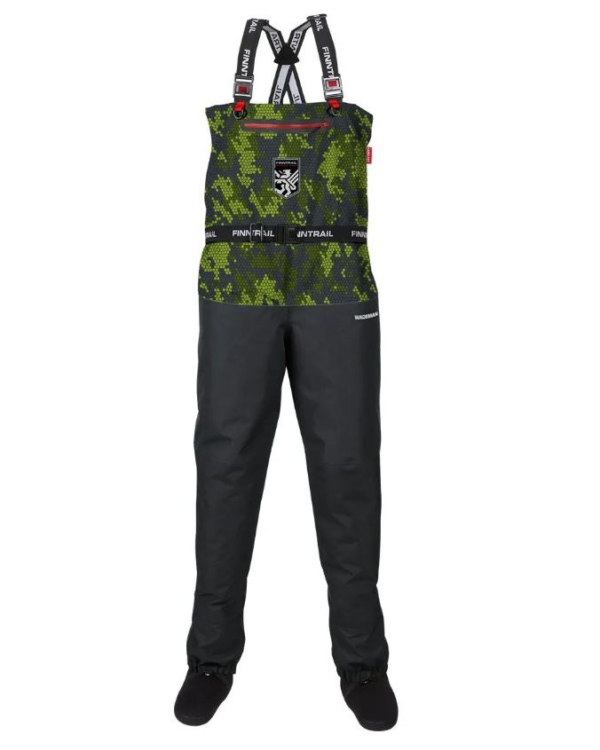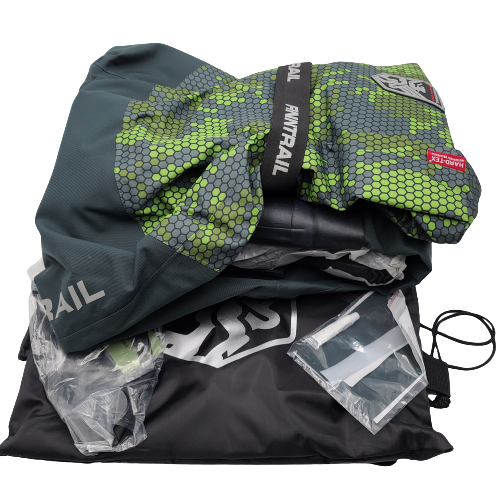 Finntrail Enduro Green Camo Waders Size M Boot Size 8 for Offroading Riding
Out of stock
Description
DETAILS
Not Your Average Waders
Finally, it's here—technology-driven clothing designed to keep up with your aggressive outdoor lifestyle. Most waterproof waders on the market are designed to either keep water out or keep you protected in harsh conditions, but they can't do both—and if they do, they're probably no good when it comes to mobility. Whether you're riding, fishing, or hunting, you deserve gear that goes against the norm by keeping you dry, protected, and mobile. That's why we've teamed up with Finntrail Wading Gear to bring you waders that are designed with all of these factors (and more) in mind.
Built to Last a Lifetime
It's no secret that most waders out there tend to leak or puncture over time. That's why Finntrail designed the Enduro Waders using fewer seams than those of the competitors, especially in the inner leg area. (Fewer seams = less chafing… 'nuff said.) The Enduro Waders are also made to be puncture-resistant in the knees, butt, and thighs. They're reinforced from your waist to your feet using Finntrail's five-layer fabric technology. As far as your top half goes, the chest pocket features a protective flap that defends against direct hits from mud or water. No matter how you look at it, it's evident that every inch of this gear is designed with strength, comfort, and longevity in mind.
Flexible and Breathable
Have you ever been in the middle of a hair-raising trail ride and thought to yourself, "Man, I wish I could whip out some yoga poses right now"? Okay… neither have we. But that's how flexible the Enduro Waders are! They're pliant enough to be worn over your jeans and keep up with everything from ATV riding to Downward Dog, so you'll never have to worry about feeling restricted in your movement. And with that flexibility comes top-notch breathability, making uncomfortable chafing and unnecessary sweating a thing of the past.
Boot vs. Booty
The Finntrail team truly has you covered from head to toe with their Enduro waders, so we have to ask—how do you wear your Enduro Waders? The 1525 model has built-in neoprene socks with a reinforced sole. The booties are sturdy enough to be worn on their own, giving you better throttle and breaking control, but also slim enough to slide into your Crocs on the way out the door. The BF 5280 model, on the other hand, features built-in rubber boots with a neoprene lining. The boots offer even more protection for your feet and make these waders a true all-in-one, pull-up-and-go ensemble. So what'll it be—are you a boot or a booty person?
Stylish Yet Functional
The Finntrail Enduro Waders are miles ahead of the competition when it comes to safety, mobility, and comfort, but that doesn't mean they skimped when it came to style! The Enduro model is equal parts functional and trendy. The camo green and camo gray prints are perfect for outdoor use, and they also match the complete line of Finntrail jackets, boots, and thermal underwear offered by SuperATV. As if the built-in pockets weren't enough, each pair of waders comes with a drawstring carrying bag and waterproof smartphone pouch. And as far as fit goes, these waders are anything but "one size fits all." Our detailed size chart lets you determine which of the ten available sizes is best suited to your body type, ensuring a perfect fit."It's going to be hard to tear these waders up, especially compared to other expensive gear I've bought in the past. They don't get chewed on nearly as much by sticks and twigs and bushes."
-Off-road Expert Tyler Greves, on the Finntrail Enduro Waders
FEATURES
Ergonomic, breathable, and built to withstand years of use
Five-layer fabric technology incorporates a Hard-Tex waterproof membrane, durable Kevlar outer layer, and mud-resistant Teflon coating
Adjustable shoulder straps for a comfortable fit
Water-resistant chest pocket features a strong zipper and protective flap
Additional inner chest pocket keeps your phone safe and dry
Comes with a drawstring carrying bag, waterproof smartphone pouch, and repair kit
Enduro BF 5280
Built-in rubber boots with neoprene lining
Only logged in customers who have purchased this product may leave a review.