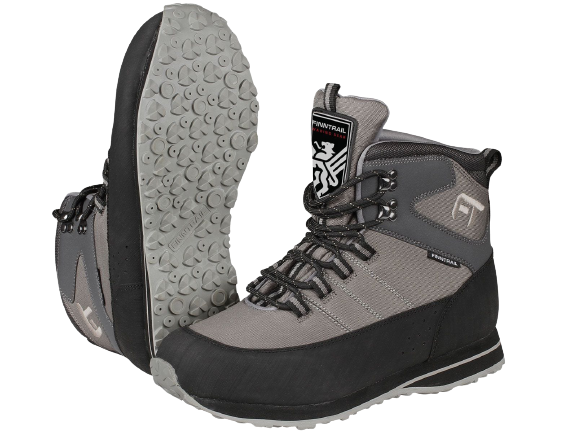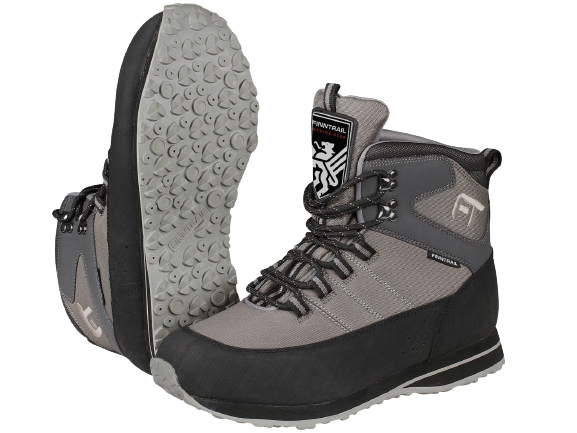 Finntrail Stalker Mens Size 12 Boots for Hunting Wading Fishing Outdoor Offroad
Out of stock
Description
Description from the Manufacturer:
Made for the Hunt
Finntrail's New Stalker Boots take hunting, wading, and fishing to a new level. They're super lightweight so you can be light on your feet while you're tracking your kill through mud, ponds, and bogs, and they're tough enough to take it all on. Whether you're hunting for dinner or hunting for mud holes on the back of your four-wheeler, these boots get it done in style.
Lightweight and Comfortable
These aren't big, bloated muck boots—they're sleek, compact, and comfortable. That's because they use neoprene for shock absorption and comfort. The fabric mesh is breathable and has vents that allow water to drain if you swamp them. And they're the most lightweight boot available—like running shoes built for going deep. That means you get easy, comfortable movement over terrain that's anything but.
Built with a Kevlar Weave
Just because these boots are light doesn't mean they can't stand up to the elements. They use a durable Kevlar woven fabric and synthetic leather that won't puncture or tear. The advanced rubber tread is designed to grip well on any surface and prevent mud from sticking to the sole. The high-top ankles provide support so every step is sure.
Stand-Out Style
These light gray boots are accented with a black protective layer to give you heel to toe protections. The simple design and muted colors keeps them hidden in low light when you're stalking the big kill. They look good weather you're waist deep in water or splattered in mud.
It's a boot built for being outside no matter what you're doing.
Fitment from the Manufacturer:
We recommend going down one full shoe size if you will not be wearing these boots with Finntrail waders.
Features from the Manufacturer:
Finntrail's lightest boot
Made with Kevlar woven fabric
Strong ankle support
Advanced tread for maximum grip and minimal mud cling
Synthetic leather for durability
Vented side mesh to let water out
Neoprene for shock absorption and comfort
Pair with Finntrail Waders for maximum protection
---
Additional information
| | |
| --- | --- |
| Condition | New other |
| Notes | New, open box. |
Only logged in customers who have purchased this product may leave a review.