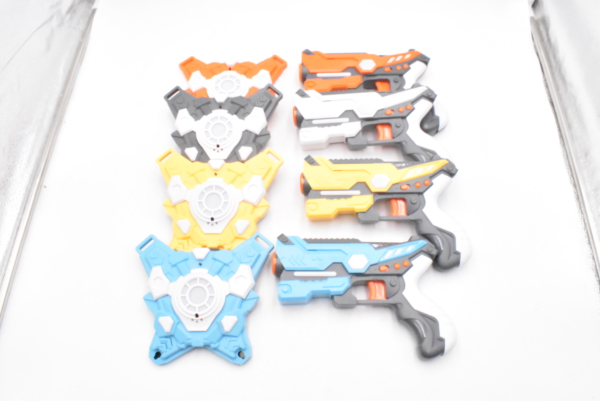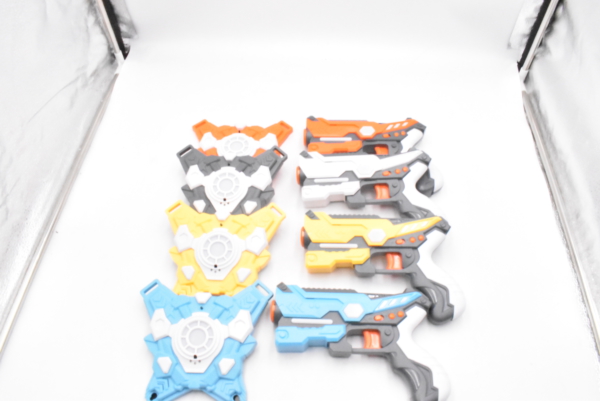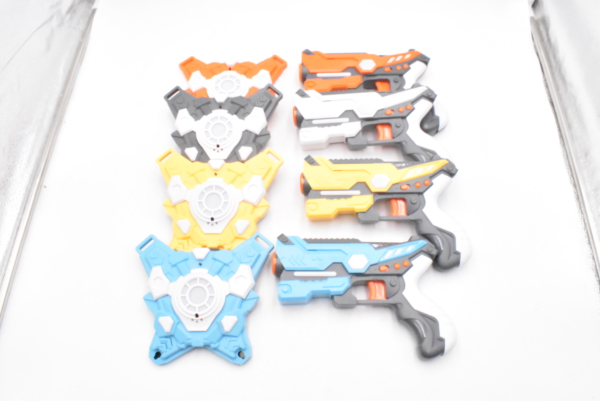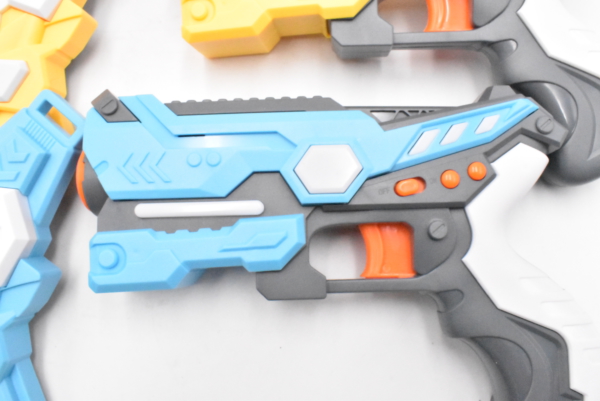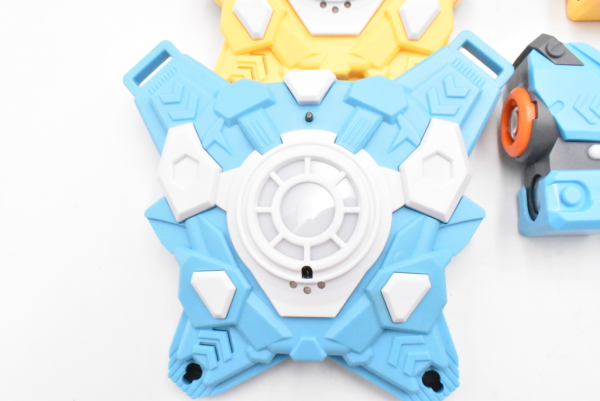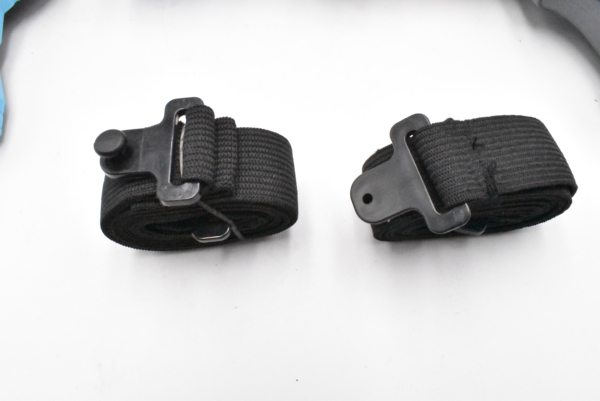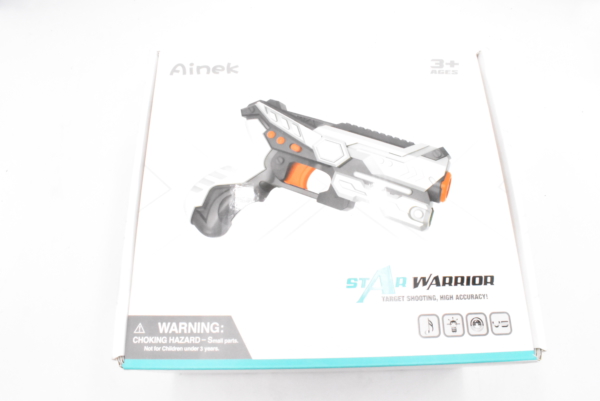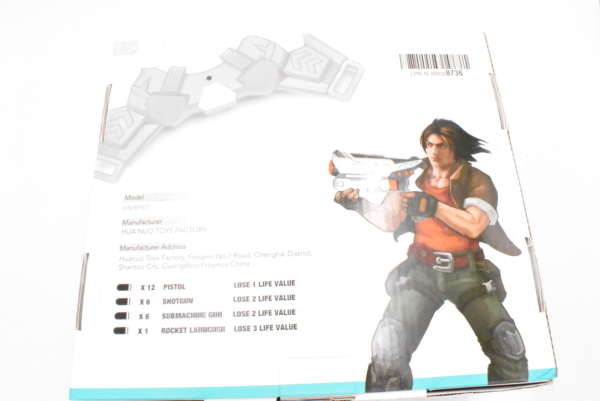 Ainek Laser Tag Sets with Gun and Vest for Adults Kids Set of 4 Multiplayer Game
$64.59
Out of stock
Description
Features from the Manufacturer:
ENDLESS FUN LASER TAG GAME  Pick up a laser gun, strap the vest on, fully load the ammo, then switch your backyard or basement into a battle zone for a cool laser tag war. Run, roll, hide, follow and take cover your alliances, aim and eliminate all enemies to win final victory!
MULTI-PLAYER, MULTI-AMMO  Setup teams by colors(RED, WHITE, GREEN and BLUE), up to 4 teams to play in this riveting battle. Switch between the unique weapon of PISTOL, SHOTGUN, MACHINE GUN, and ROCKET to end your enemy and declare domination!
GAME FOR THE WHOLE FAMILY  AUTHENTIC VIBRATIONS, LOUD REALISTIC SHOOTING SOUNDS and LIVE FLASHING INDICATOR for deeply immersive gameplay, appeal to kids and adults away from their screens! Having a lifelike war game on holidays, birthday parties or family gathering, create endless joyful memory.
SAFE & GIFT QUALITY  NO LASER but only 0.9mW Child Safety Infrared Signal Emission. Unique design with star force and warrior element, made by non-toxic ABS in long-lasting durability. RECHARGEABLE BATTERIES are NOT included for child safety, each laser tag gun or vest uses 3 AAA batteries.
---
Test Results
We tested this by doing the following:
inspected for damage..none
items are new
box was sealed at time of inspection
Works as expected:
Parts Included in box (only what is listed here is included):
4- pistols
4- chest targets
4- straps
Notes about this item: 24 AAA batteries are required
Tested at: June 29, 2021, 1:27 pm
Only logged in customers who have purchased this product may leave a review.