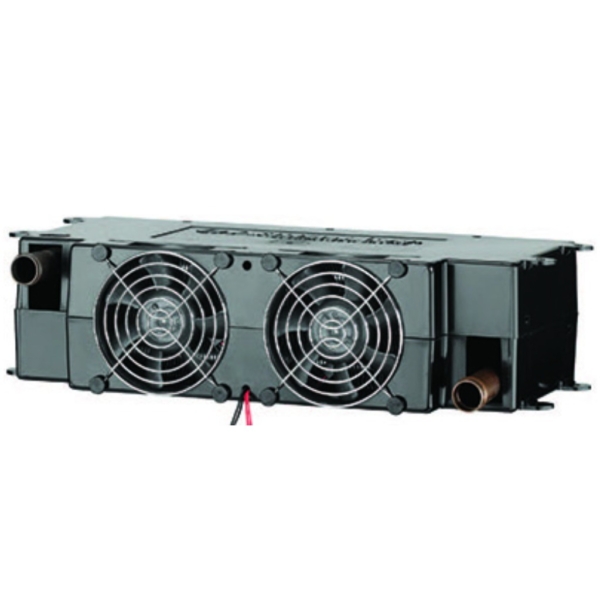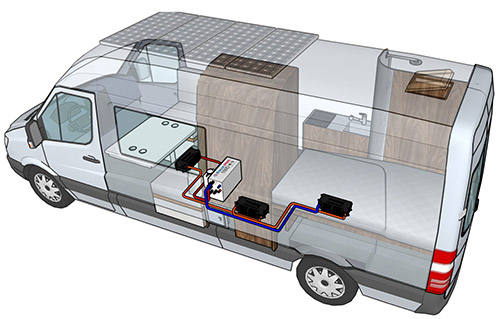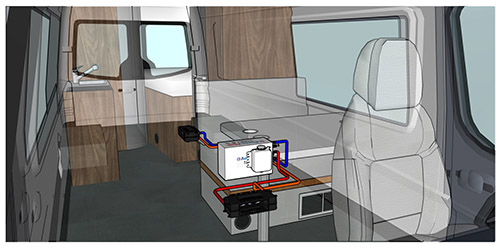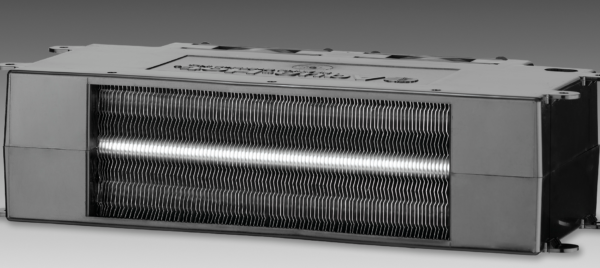 Aqua-Hot 125 Hydronic Heat Exchanger Cozy III for Class B RV / Campervan
$153.47
Description
The compact Aqua-Hot 125 can be installed inside/under cabinetry or furniture. This highly efficient system operates as the van's heating system and continuous hot water supply. You can have as many as 3 of these heat exchangers (black units in photo) placed throughout the van to bring heat where needed.
The Heat Exchanger is quiet and compact (13 ½" x 6 ½" x 4") and can be placed where heat is needed.
BTU's: 8,200
CFM: 68
Amps: 0.5
Barb Size: 0.75″
Fan(s): Two-12V DC Radial
See our other listings for the Hydronic Heating unit or for a full install kit part number AHE-450-DIESEL-KIT
Note: THIS IS ONLY THE HEAT EXCHANGER FOR AN AQUA-HOT HYDRONIC HEATING SYSTEM
Item# EXE-103-0EX
Your Hydronic Heating System, whether it is an Aqua Hot, Hydro Hot or Webasto DBW 2010 has a white label with a model number on the heater. This label can be found on the top or on the side of your Aqua Hot, Hydro Hot or Webasto Heating System.
Compatible With:
Aqua Hot
431/12
AHE-100-00S
AHE-100-01S
AHE-100-02S
Hydro Hot
HHE-200-07E
HHE-500-07M
HHE-200-08E
HHE-500-08M
HHE-200-09E
HHE-500-09M
Only logged in customers who have purchased this product may leave a review.