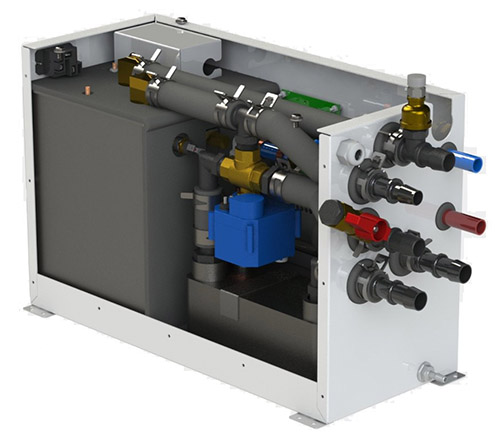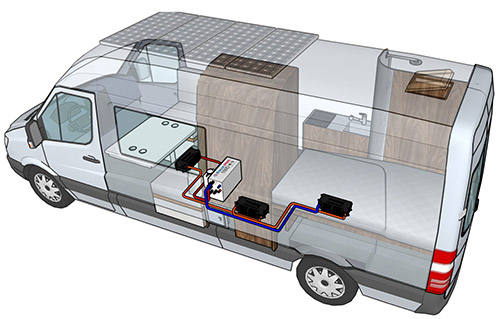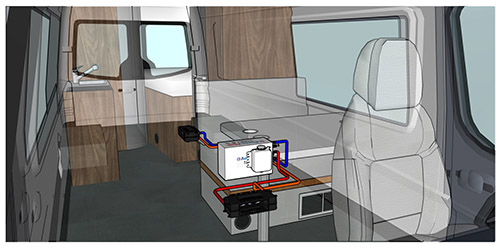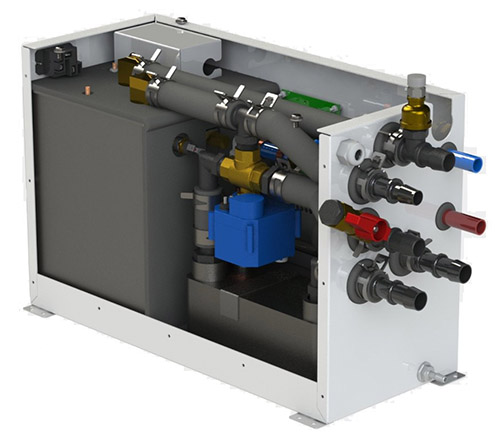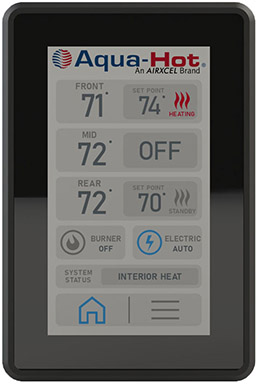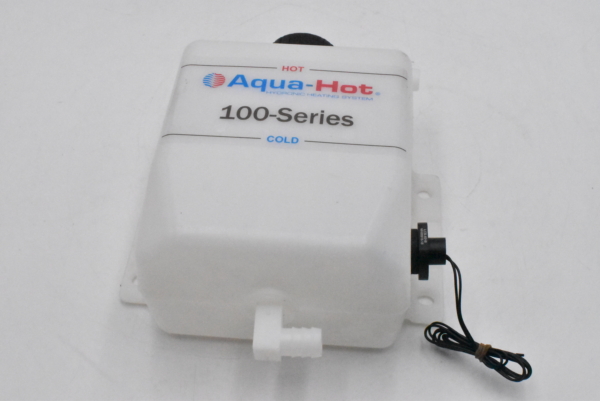 Aqua-Hot 125G Ultra-Compact Hydronic Heating for Class B RV / Campervan (Gas)
$4,919.91
Description
The compact Aqua-Hot 125 can be installed inside/under cabinetry or furniture. This highly efficient system operates as the van's heating system and continuous hot water supply. As many as 3 heat exchangers (black units in photos – not included) can be placed throughout the van to bring heat where needed. The burner is installed on the underside of the van chassis for noise reduction and exhaust.
All in One Unit – Fast and easy installation, one unit provides heat and continuous hot water.
High Altitude Ready – Adjusts O2 and fuel mix to optimize flame for altitudes up to 11,000ft. Will not soot up and does not require the same maintenance required on other systems.
Great for Off-Grid – Uses the vans on board diesel fuel for all heating and hot water needs with the option to use the electric element when shore power is available.
Continuous Hot Water – 110-120F at .8 gpm for kitchen and all water needs.
Quiet – The combustion unit is installed outside the van with its own exhaust, while low decibel fans provide heat inside.
Night Mode – Provides ample heat with further noise dampening.
Dual Fuel – Either gasoline via the van fuel tank or shore power electric.
LCD Controller – Up to 3 independently controlled zones, intuitive controls -plus test and diagnostic tools.
LCD Touch Screen Controller Manages the entire system
Compact 11 ½"H x 7 ½"D x 17 ¾"W
One, two or three quiet and compact (13 ½" x 6 ½" x 4") heat exchangers can be placed where heat is needed (Heat Exchangers not included)
See our other listings for Heat Exchangers, or for a full install kit
Additional information
| | |
| --- | --- |
| Weight | 60 lbs |
| Dimensions | 11.5 × 7.5 × 17.66 in |
Only logged in customers who have purchased this product may leave a review.