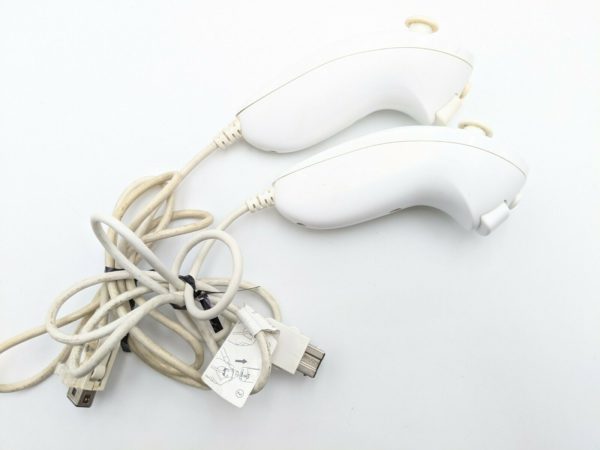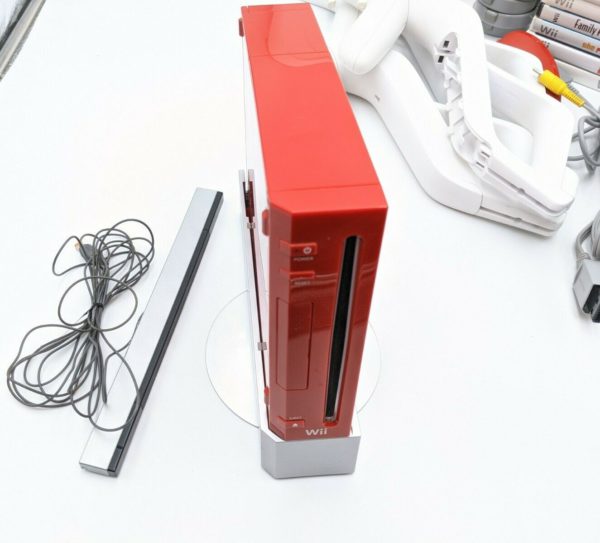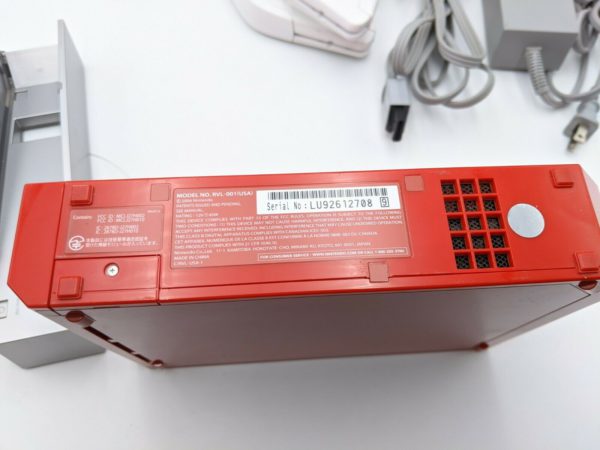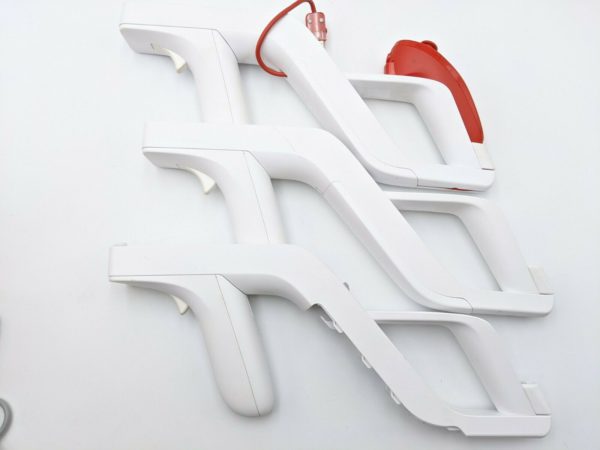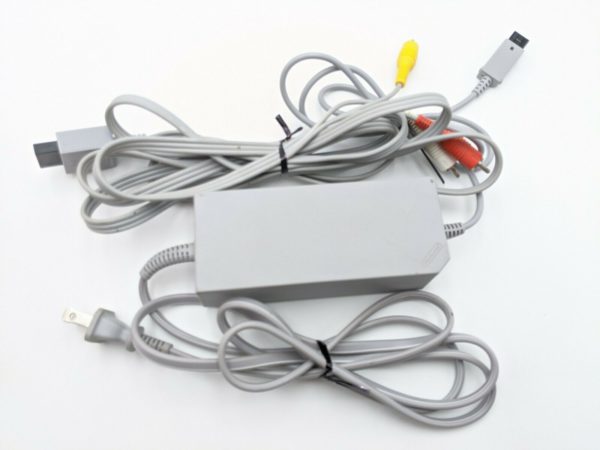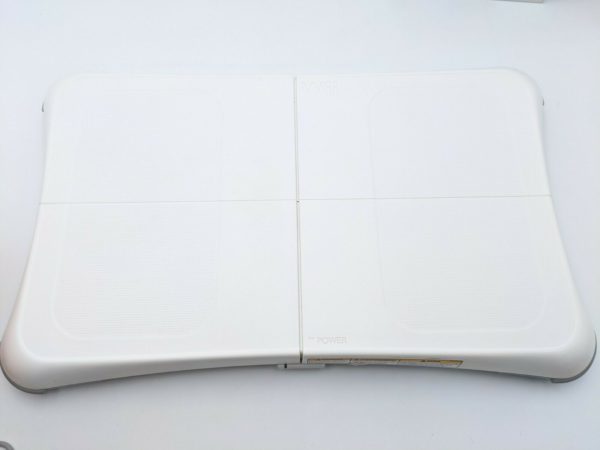 Nintendo Wii Ltd Ed Red Console Bundle w 20 Games Fit Board Remotes Controllers
$239.88
Out of stock
Description
This listing is for a Nintendo Wii Limited Edition Red Console Bundle with 20 Games, a Wii Fit Exercise Board with spare leg bottoms, 3 Wii Remotes, 3 nun chucks, 3 guns, a sensor bar, console stand, and all cables needed to use the system. 
Everything is in good used condition and has been tested. No batteries are included.
Two of the remotes (red, blue) features the Motion Plus Inside them. The other remote is off-brand and clear. 
One of the nun chucks is red and installed in a gun for several of the shooter games.
You will receive everything you see in the pictures.
Some of the games include paperwork/instructions and some don't. Some have some scratches on them but they all play well. 
The 20 games included are:
1. Link's Crossbow Training
2. Wii Sports
3. Harvest Moon: Tree of Tranquility
4. Call of Duty: World at War
5. Final Fantasy Crystal Chronicles: The Crystal Bearers
6. Petz Catz 2
7. My Sims Agents
8. de Blob
9. Redsteel 2
10. Cabela's Legendary Adventures
11. Chicken Blaster
12. Excitebots: Trick Racing
Does not include paperwork:
13. Super Mario Brothers
14. Wii Fit Plus
15. The Price is Right
16. The Calling
17. Family Fest Presents: Circus Games
18. Mario Kart
19. Rango
20. Lego Batman

Please look at all pictures before purchasing.
This item has been tested only as described. I offer no warranties, expressed or implied, regarding its appearance after it has been shipped, or functions that I have not tested. If there are any defective functions that I have not mentioned as being tested, they should be remedied by contacting the item's manufacturer or a qualified repair shop. If the item arrives with a cosmetic or functional defect that directly contradicts my description or photos, please send me a message through eBay and I'll be happy to work with you directly to find a positive solution.
Additional information
| | |
| --- | --- |
| Condition | Used |
| Notes | This Wii and accessories are in good used condition. Please look at all pictures and the description for details. |